What I love the most when going on vacation at any beach resort is the availability of room service.
However at The Aryani their room service is only available up to 11pm.
This is what I ordered for lunch after we checked in. I think it was ayam percik with plain white rice. Very delicious even though the portion was small..huhu!
While waiting for the process of checking in and getting the villa ready (we didn't have any reservation, it was kind of last minute decision after a hard night getting to sleep in a guest house), we were served their trademark lemongrass drinks and freshly fried keropok lekor.
What a nice way to welcome patrons, heh!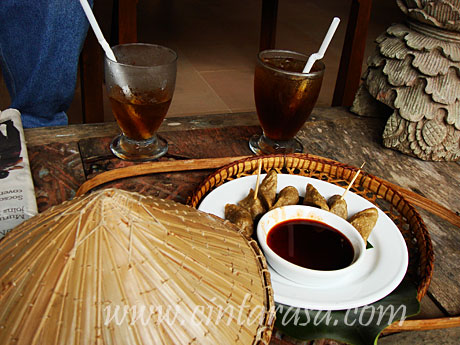 No wonder they were chosen as the best beach resort in 2007 by the Expatriate Lifestyle. I will not hesitate to come here again for a vacation anytime!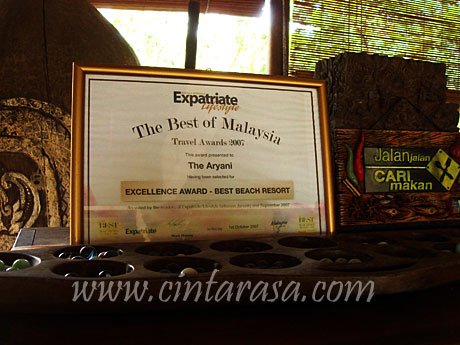 The Aryani is located in Merang, Setiu, Terengganu.