We decided to try Pasar Ramadhan Putrajaya in Presint 2 nearby the government offices (the same place as Floria) last week.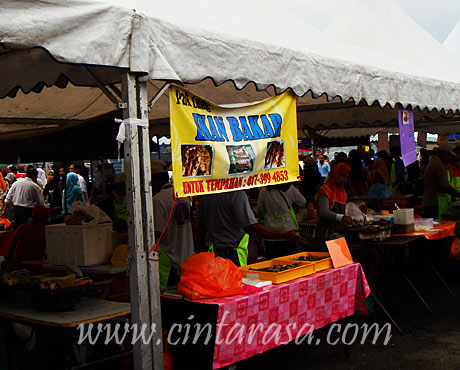 I found out that the food there were more expensive compared to the nearest pasar ramadhan to our home.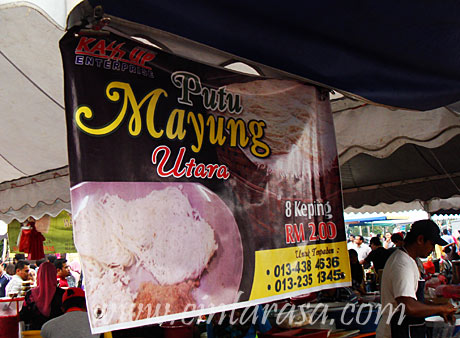 For example for lauk pauk, the minimum you have to buy is RM3, compared to RM2. Even the kuih muih were sold for 50sen per piece compared to 3 pieces for RM1 here.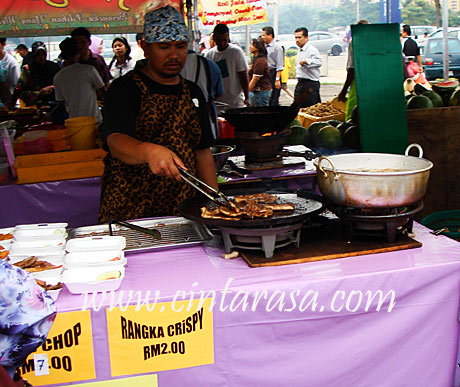 Taste wise, most of the food we bought were not that delicious. We bought rojak singapore, ikan bakar, plain rice, masak lemak cili api pucuk paku, tempe sira, some kuih muih like karipap pusing (from one very kerek seller..huhu), fried mee sanggul, mee goreng basah for supper, Hubby bought nasi lemak ayam pedas which he said was tasteless. And for all that, I spent almost RM50.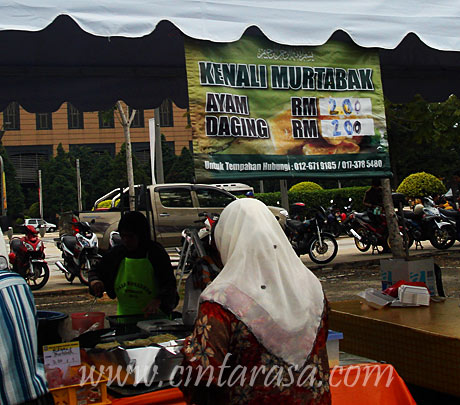 Oh, I also bought putu mayam. Luckily I paid first while waiting for the putu to be ready because by the time I came back to the stall, there were many people queuing up to buy. Thus the reason I still haven't got the chance to buy any murtabak till today since I don't have the energy and patience to wait in line for some murtabak which I am not sure whether worth it my wait or not.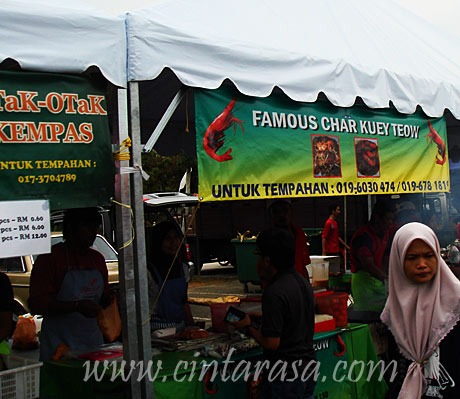 Overall eventhough there are many stalls selling all kind of food in Putrajaya, for us there's nothing special to look there. We might as well go to other pasar ramadhan with less people but surely have good food.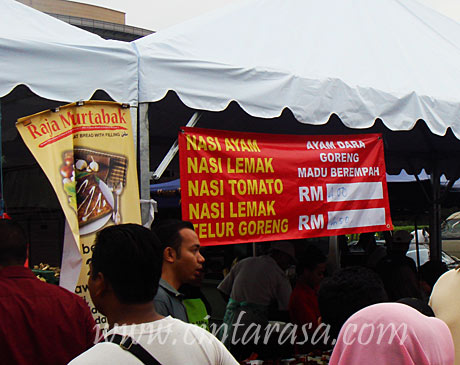 But if you feel inclined to see rows and rows of pasar ramadhan stalls, perhaps a visit to Putrajaya will be worth a visit. Who knows you might find something you like there.