On Saturday, we went to Ikano to shop at Crocs warehouse sale. Since we reached The Curve (we parked at their basement) around 5pm, I decided to reserve seat for berbuka at Asam Pedas.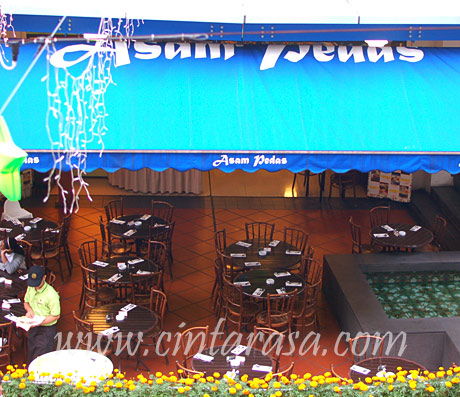 We have never tried the restaurant before. But since we have tried Royale Bintang Ramadhan buffet 2 weeks ago and liked the food there, we decided to have dinner at Asam Pedas since they are the same chain as the one in Royale Bintang.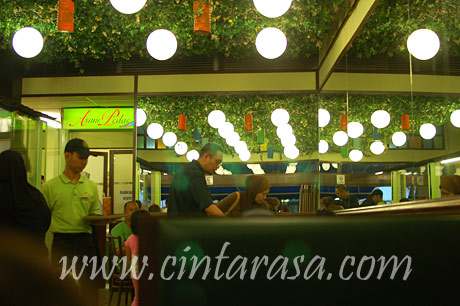 The price per pax is RM38++. However I felt that the food selection was not worth it. And they didn't even refill the food.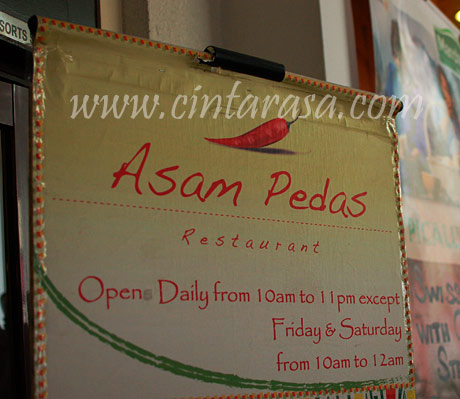 To reserve seat, the cashier asked me to put RM50 upfront in cash as deposit. And if you are paying for less than RM100, credit card is not accepted.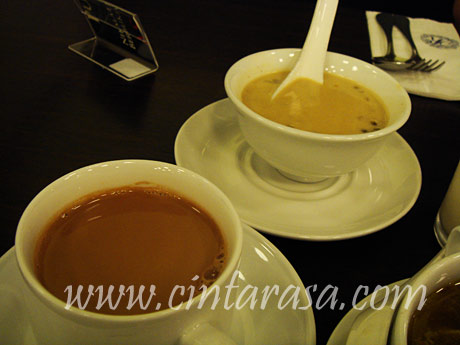 If you get the seats outside, it could be very packed and not comfortable.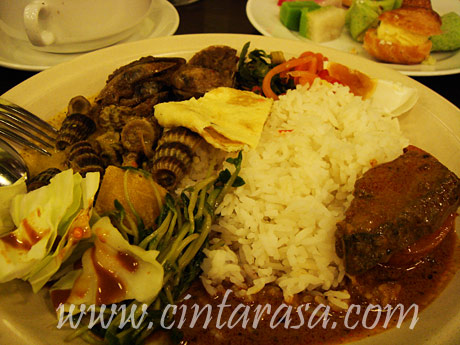 The sup rawan was good as well as all the lauk pauk for the one and only nasi menu. They have asam pedas ikan, kari tenggiri, gulai siput sedut, lala goreng cili, some kerabu, ulam with sambal belacan, budu, telur dadar, ikan masin and telur masin. But if you are thinking of eating something else other than rice (like satay, murtabak or noodle), then you will be disappointed. Oh, they did serve gado gado.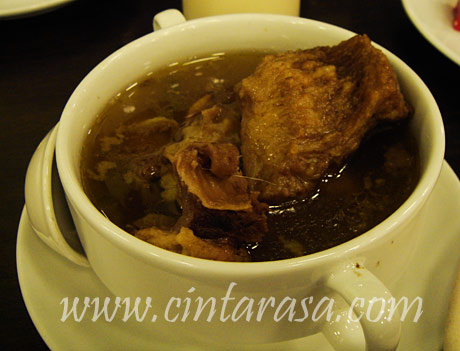 For kuih muih, they have like 3-4 types of traditional desserts like kuih ketayap, kuih bom, kuih lapis, seri muka, and modern desserts like cream puffs and cakes. They also have lemang with serunding and dessert bubur kacang with durian.
For drinks, they have air tebu, air soya, plain water and teh susu panas.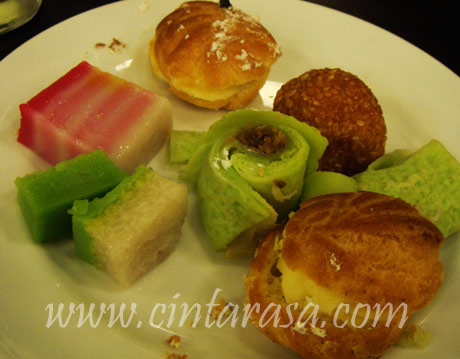 I guess if you don't mind paying that much, simply for having a place to berbuka, then Asam Pedas could be a place for you.