I think sambal sardin is among the easiest lauk that most people will know how to cook.
I always have the stock of blended onion with dried chili in the fridge. Every time there's a need to do a quick dish like this sambal sardin, it could be cooked in a breeze. Those blended chili are also good to fry noodle or fried rice for tea and supper..hectic life calls for drastic measure, huh!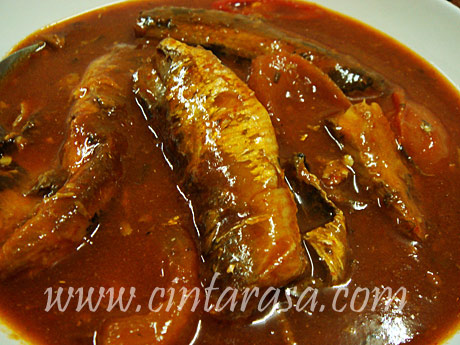 I usually use air asam jawa (tarmarind paste) instead of perahan limau (lime juice).
If you cook sambal sardin with less gravy, you can make it as filling for savory pastry.