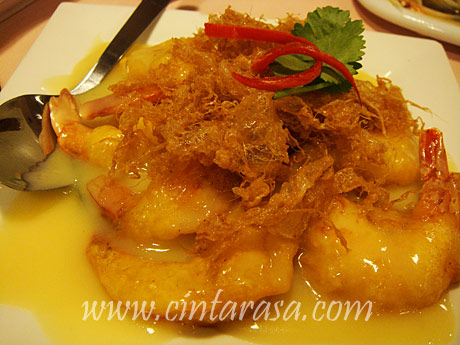 I was hoping to have rice for dinner when we entered this restaurant named Thai Thai in Sunway Pyramid. It was our first time there so I just ordered the usual food I used to have at normal Thai restaurant.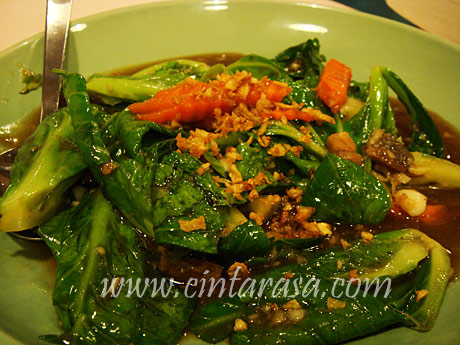 This is stir fry kailan with ikan masin. It was good for my standard.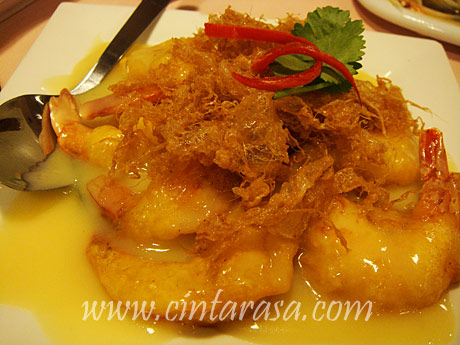 Since I haven't eaten butter prawn for so long, I decided to try their menu. Hubby was not so fond of it but I like it because it was buttery and the prawns were big..heh!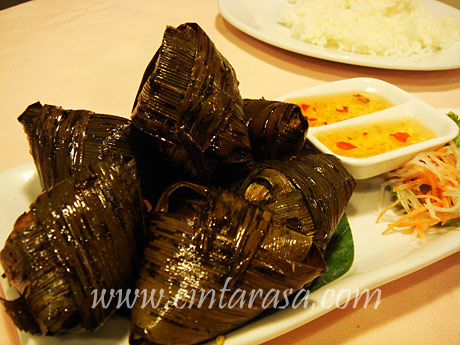 Hubby ordered their pandan chicken. You can have the smaller serving of 4 pieces. We thought the size of the pandan chicken is small so we ordered the one with 6 pieces. We have to pack some home because we couldn't finish all the food..huhu!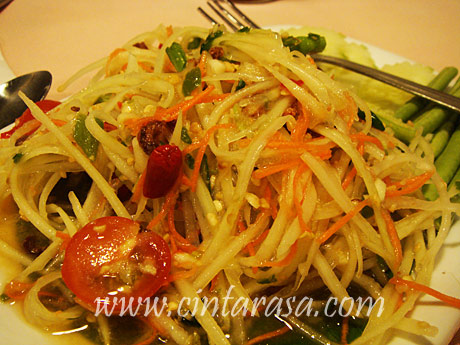 I also tried their papaya salad or somtam. I have to say their somtam was great although could be too hot for some.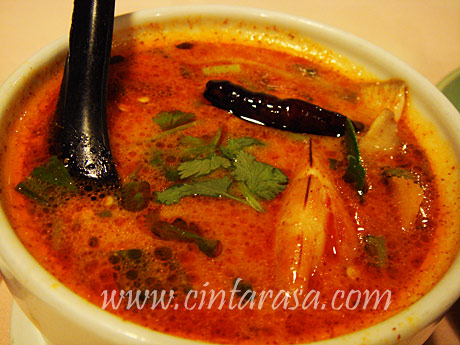 To wrap it up, I have ordered their prawn tom yam. This is for one serving.
Overall, it's a good place to dine out.