The thing with going out almost every weekend is that you have no fresh idea on where to dine..huhu! So when we walked past this Arabic/Lebanese restaurant in Sunway Pyramid, I thought perhaps we should give it a try.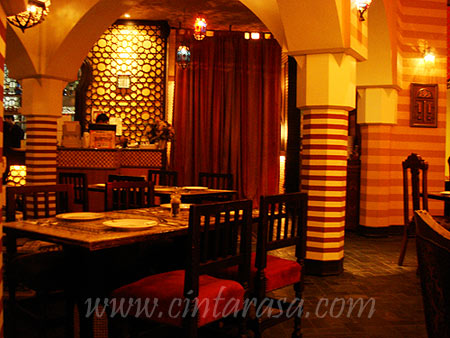 When you walk into the restaurant, you will be amazed with the decoration. It's like you are in Arabian castle..haha! There's water fountain, with mosaic, pots of jasmine, cascading water..well, very exotic. If you are trying to impress a girl, perhaps this restaurant will be a great place for the first date..haha!
I am sharing here some of the menu I managed to snap. Basically if you are dining for two, you might have to spend around RM100.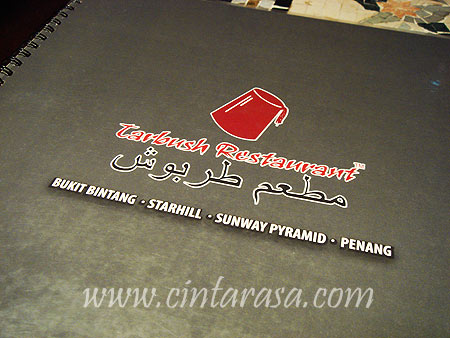 Honestly, I am not a fan of Arabic or Middle Eastern cuisine. So my opinion here might not be the best.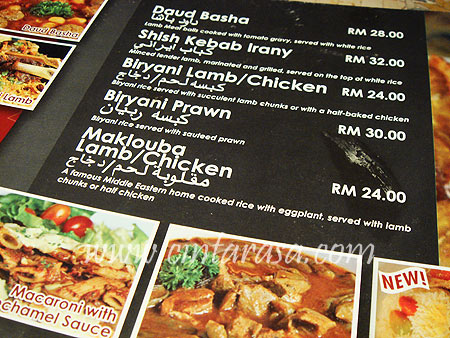 After getting my order, I thought I should have ordered something else instead. I am not so fond of chicken cooked the Middle Eastern way unless it is kebab or roasted, but since I always have chicken kebab with rice, I thought I should try something else..huhu!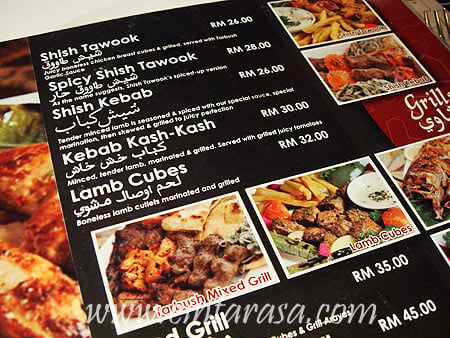 I find that the portion of the food served is quite big for small eater like me. We didn't order any appetizer.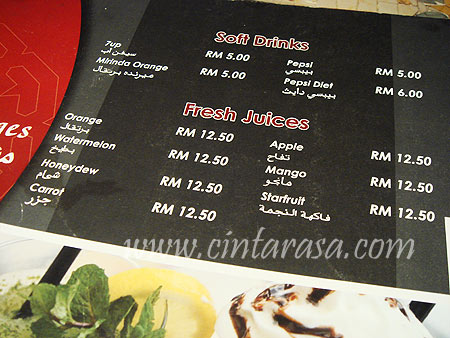 This is how the Maklouba chicken looks like.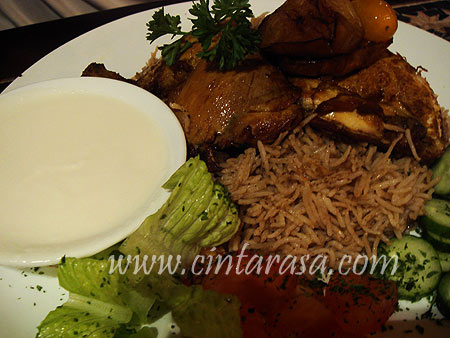 And this is the prawn biryani I ordered. I have to ask the waiter to pack half of it home because I just couldn't finish it there.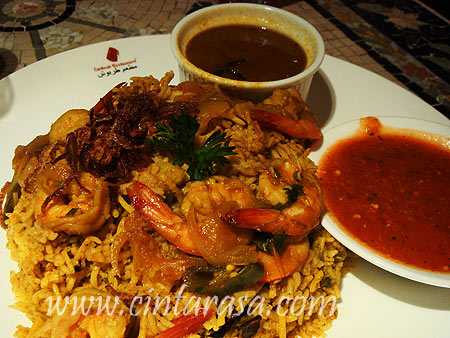 Hubby said the food there was great since he loves Arabian food, but for me maybe I should try other recommended dishes next time..heh!
Here is some info about the restaurant:
Tarbush Restaurant Sunway Pyramid
LG2. 123, Sunway Pyramid, 46150 PJ.
Tel: +603 – 5633 9222
GPS: 3.072783,101.607002