Usually whenever we go to Restoran Baser, we will buy nasi beryani pack to go, either beryani daging, udang or ayam. Many time I just call them first to order the food before we go and collect them in order to save our time.
This time I decided to eat there. Since I hardly try other food on the menu, I decided to order nasi ayam black pepper while Hubby had the usual nasi beryani.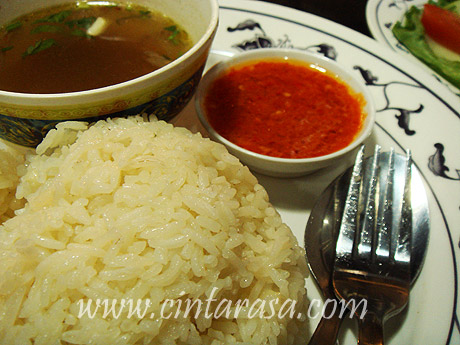 What I love best is their sambal. Rather than having the usual blended chili for dipping, I think their nasi ayam's sambal has been fried in oil (or was it the fat from the chicken?)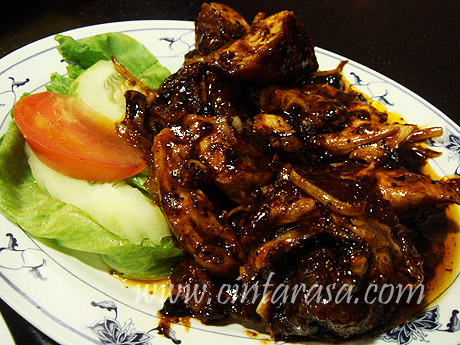 The chicken for nasi ayam black pepper was fried and then drenched in the black pepper sauce..yummy! It is a plus point for me, because I hate nasi ayam or chicken rice sold outside as the chicken is usually full of fat beneath the skin and not fried long enough to make it crunchy.
For those who are in the area of Puchong, feel free to try the food at the restaurant. Here are the details:
Restoran Baser
32, Jalan 5/1
Bandar Puteri Puchong
47100 Puchong
03 – 8060 4124