A friend mentioned in Twitter about this restaurant that sells halal Muslim Chinese food in Bangi. Being a person who loves to try new food, we decided to head to the place one evening.
I didn't snap the picture of the restaurant though because it was quite packed and the environment was hot..huhu! They have the upper floor section and I think it has air cond but during the time we went there, the section was closed.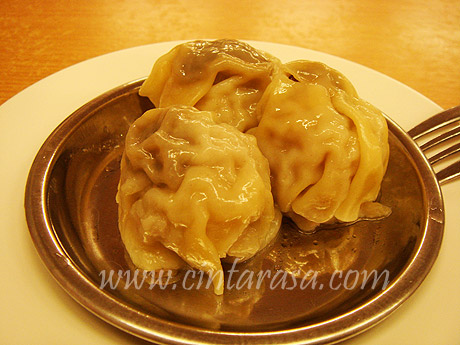 This is mushroom dim sum. I think the price is RM3.80 for these 3 pieces. It's yummy and if you are hoping to eat dim sum during weekend, you have to come early. We went there on Sunday around 9pm, no more dim sum available..huhu!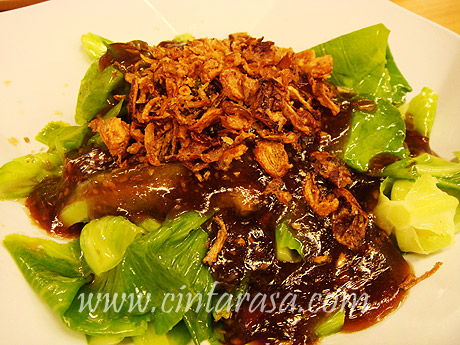 Since we wanted to eat their rice set, we decided to add on one vege menu, so here is baby kailan in oyster sauce.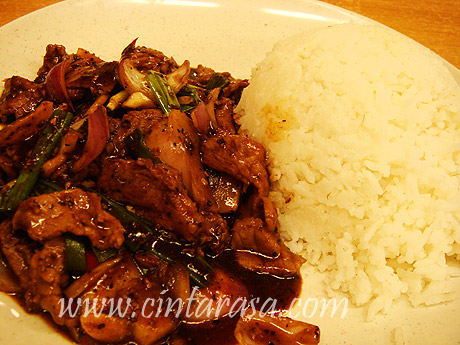 Hubby ate nasi daging black pepper – rice with beef black pepper while I tried their nasi daging halia (rice with ginger beef).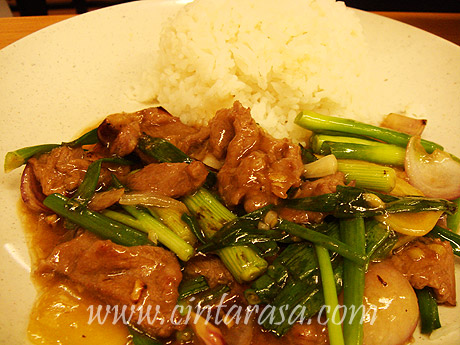 For the little one, we decided to order something crunchy, so it was wantan goreng (fried wanton).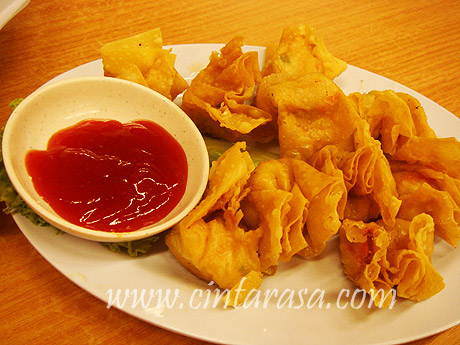 Oh, I forgot to snap the picture of their drinks. Hubby recommended their kedondong asam boi drinks.
The restaurant has its own website – mohdchan.com.my
This is their address for Bangi's branch:
No 30, Jalan Medan Pusat 2c,
Pusat Bandar Baru Bangi,
43650 Bandar Baru Bangi,
Selangor
Tel: 03 – 8922 1001