This is my second entry about Thai Thai restaurant in Sunway Pyramid. Since I usually order the same dish every time, I decided to share only the pictures of new dish and drinks this time.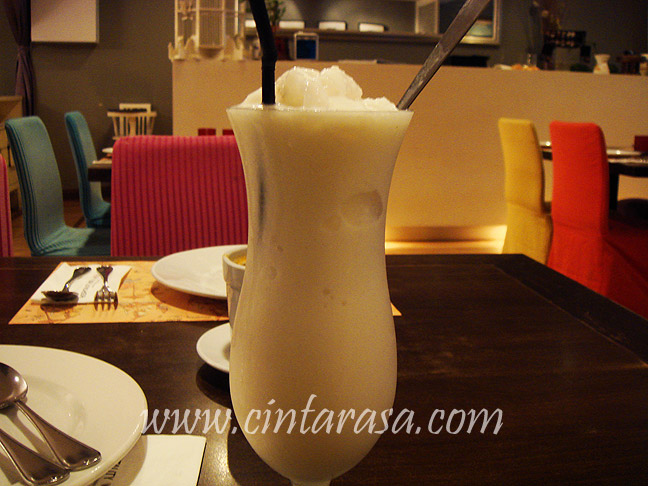 I've read in others' blog about the restaurant superb ice blended coconut. So this time I decided to try the drink. It was great for those who love coconut. The smooth white flesh of the coconut is blended together so it is quite hard to slurp the drink (at least for a toddler..haha!)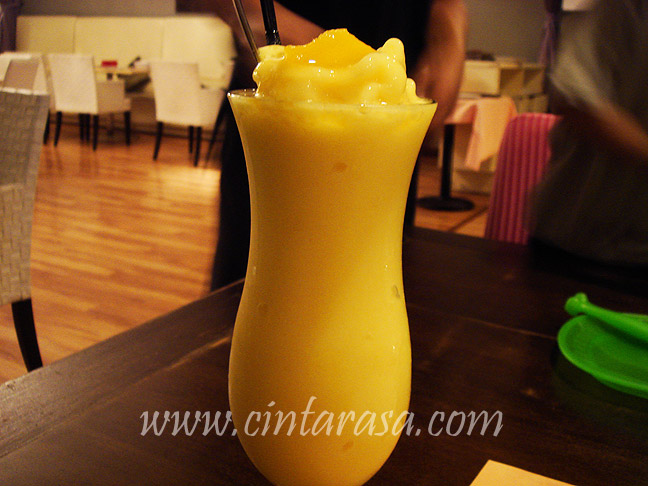 I think this is their ice blended mango. It will be a good drink for romantic date, You can take your own sweet time, toying with the ice blended while you chat about your future plan (which is no longer valid when you are married for almost a decade..huhu!)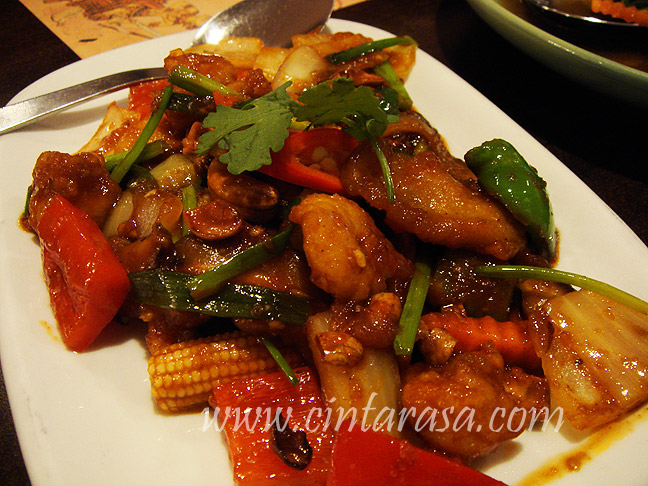 Hubby ordered this stir fry chicken with cashew nuts and dried chili. Other dish that was ordered were tom yam goong, butter prawn and stir fry baby kailan with salted fish (not in the picture).
Oh, the Thai rice is refillable. For a RM3 per plate price, I think it's a good deal. Recommended dine in venue for special occasion such as anniversary, birthday, Mother's day and farewell dinner.