It's been a while since our last visit to Tony Roma's. And this is the main reason why I went to the restaurant..their great fried mushroom and the honey dipping sauce..yummy!!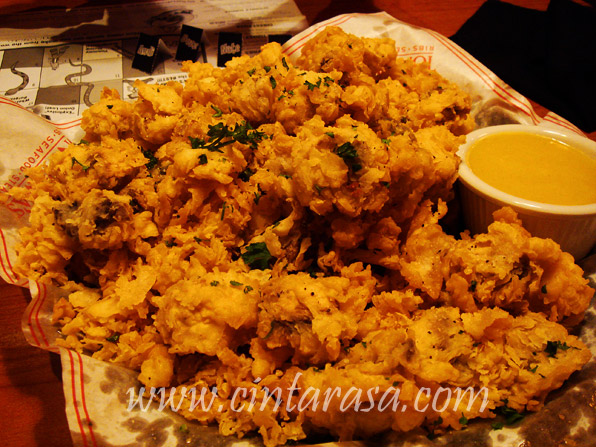 In support of Hubby's effort to eat healthy, here is their dinner salad.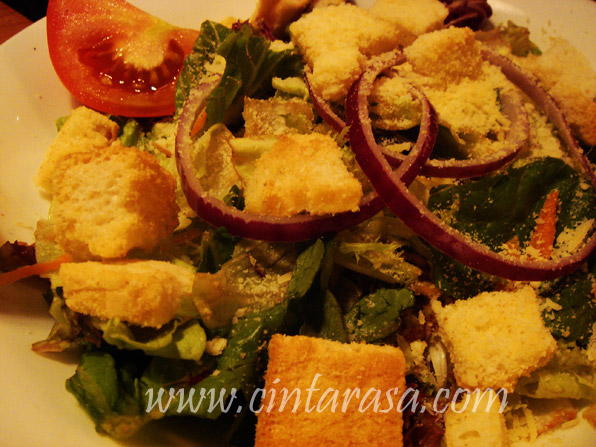 We were also given carrot and celery sticks as a complimentary kid's menu…which of course nobody will eat, especially the little one..heh!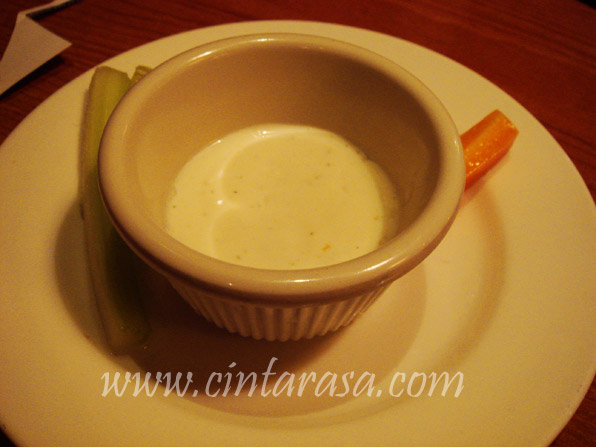 Our son kept pointing to the burger picture in the menu, so Hubby ordered kid's beef burger with fries for him. But in the end we have to pack that home because he was not interested to eat them..huhu!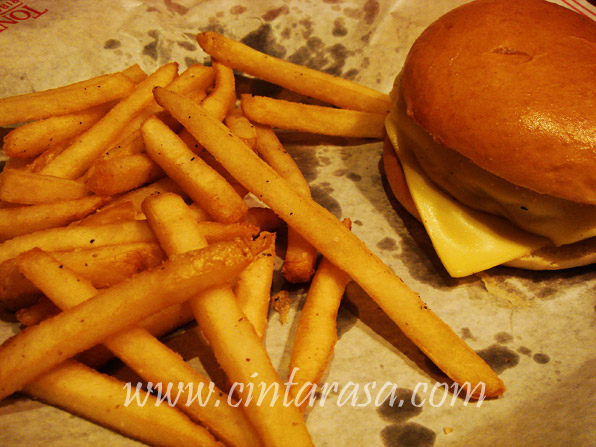 This time we only ordered 3 ribs instead of 5. Even that couldn't be finished, have to pack one rib for my lunch the next day.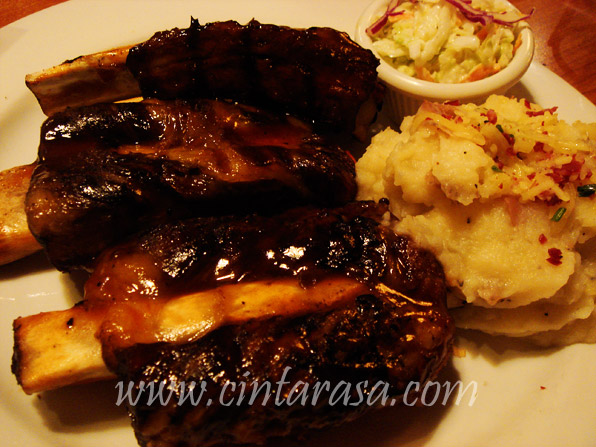 Overall, compared to the previous visits to Tony Roma's, this time we were able to eat our food and not have to take turns to eat. Hopefully once our little boy is all grown, we could really enjoy the good food and great time dining out.