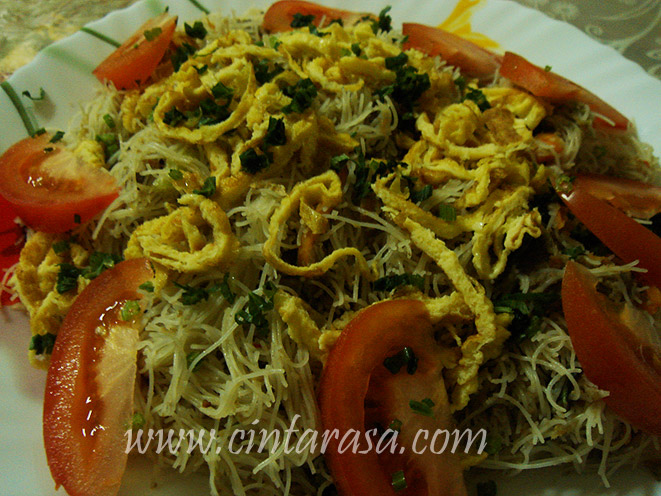 It's funny sometimes that we call certain dishes by the place name, like bihun singapore (which I don't even know whether it really exists in Singapore), mee bandung, air bandung, mee hong kong, roti arab..just to name a few.
I usually cook this bihun goreng Singapore for supper or tea time. My version of bihun singapore is usually spicy since I blended cili padi together with all the other main ingredients – shallot, garlic, bilis, black pepper, udang kering.
I usually put sawi and carrot as the vegetable unlike some version that use bean sprouts (tauge).
I guess it depends on your preference. Some people even put in chives (daun kucai) and cabbage (kobis). In the end what's important is that everyone in the house enjoy eating the dish, that's the real joy in having home-cooked meal.