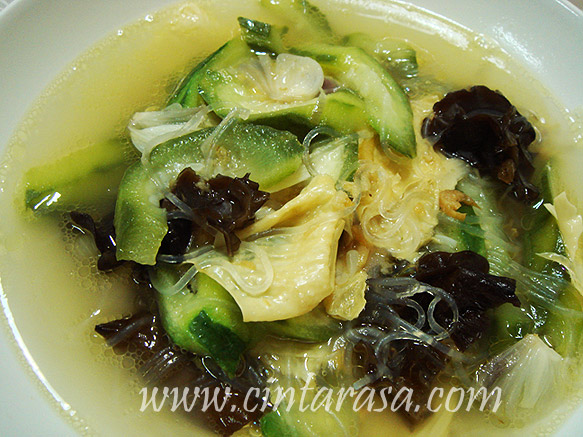 I decided to cook this after reading Dapur Tanpa Sempadan cooking blog. For recipe you can check out Cik Mat Gebu's version – Sup Petola dan Fucuk.
Usually for petola (luffa) I simply cook it with rebus air method. Put all the sliced ingredients like shallot, red chili, some bilis and a bit of belacan in water and let them boil before I put in the sliced petola. But this time I decided to tumis air with udang kering instead of ikan bilis.
A simple dish indeed but enough to satisfy a hungry tummy..haha!