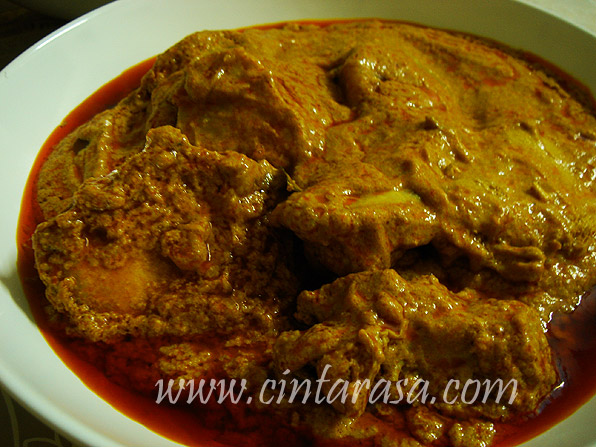 I realized after so many years that I never cook chicken curry. So when Hubby said he feels like eating kari ayam, I have to search for recipe. I called SIL to ask for her version of chicken curry and checked whether my pantry has the necessary ingredients.
I used rempah kari Baba's as recommended by SIL for this curry. Oh, for SIL's curry recipe, she adds cili boh or blended dried chili when frying the curry paste. But for those who prefer less spicy curry, I think you can omit that. And I think if I remember correctly she told me to fry the spice with kulit kayu manis (cinnamon stick), bunga lawang (star anise) and bunga cengkih (clove).
Unlike Indian style of fish curry which use tamarind paste (air asam jawa), this version of chicken curry use coconut milk. I used MS coconut milk in box. I hardly use fresh coconut milk because I find it a hassle to keep them available every time I want to cook such dish which use them. Yes, you can always freeze the coconut milk but then you have to thaw or defrost them before cooking.
I added in potatoes as I love eating them in curry. You need to add a bit more water and let it simmer for a while to make sure the potato is soft enough before you can serve the curry. Good to eat with plain rice or bread.