Sometimes when I bought too much stock for fish and chicken, I always end up making asam pedas. This time it was asam pedas ikan kembung with sawi jeruk.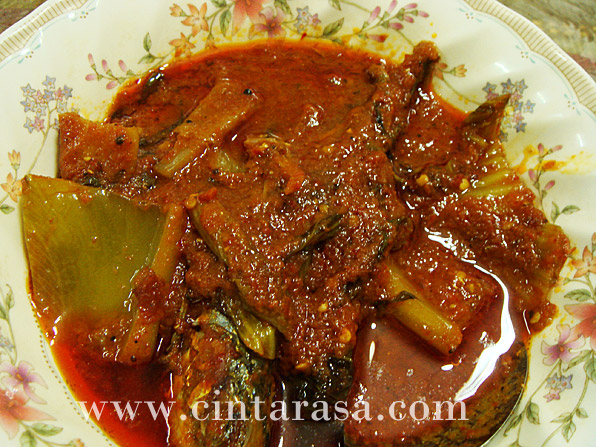 I found a good recipe online sharing on how to make your own sayur jeruk and asam pedas. Hope those interested to cook this dish could check the recipe here –Cara Membuat Sawi Jeruk.
My recipe has an additional pounded black pepper (lada hitam) as suggested by SIL. Other than that I think the main ingredient like ginger, belacan, dried chili, kunyit hidup for the asam pedas paste is quite the same. Don't ask me about the measurement as I am the type of cook who simply campak-campak or more to feel like cukup la kot for this amount of kuah and ikan..haha!
Oh, I didn't make my own sawi jeruk. I bought a packet of mustard pickle made in Thailand with Halal sign by Islamic Committee of Thailand in Jusco.