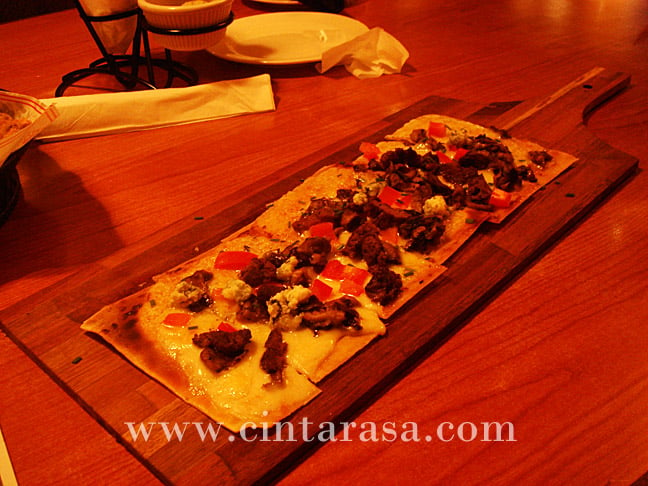 Tony Roma's has new additional menu for starters. This time I decided to try their Steak & Wild Mushroom Flatbread. For RM29.90, at first I thought it was too small and the bread is too flat..haha!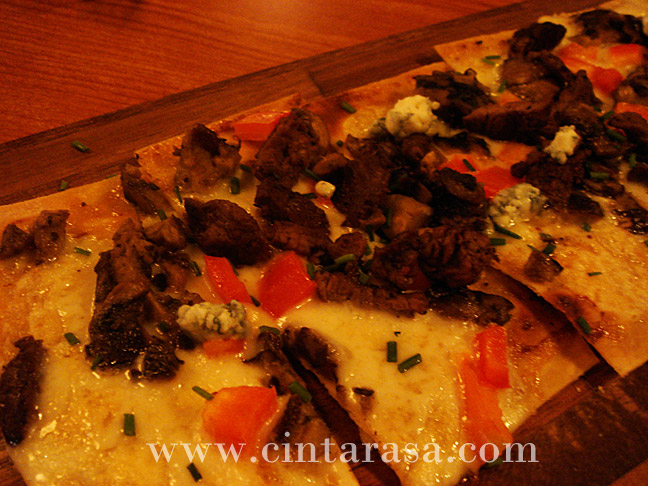 For those who never tried blue cheese before, this is your chance to taste how blerrgghh it is..huhu! For those who wonder about the ingredients, the crisp flatbread is topped with grilled beef tenderloin, melted Havarti cheese, crumbled Bleu cheese, wild mushrooms, red peppers, chives and creamy horseradish sauce.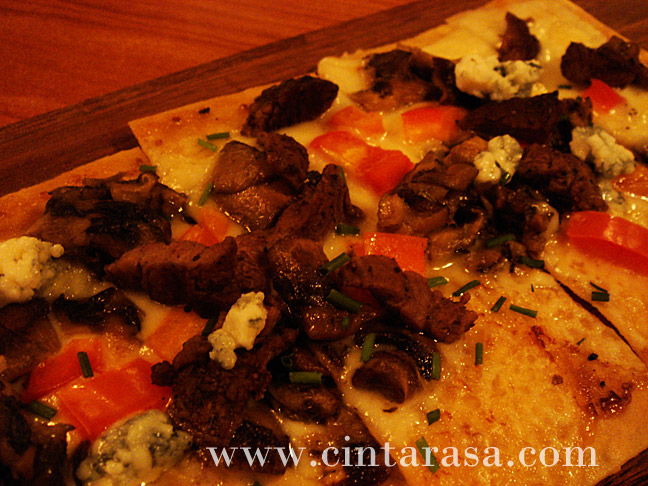 If you think the taste of the blue cheese is too much, just take out some from the bread and eat the rest of the crisp bread.
Next time, I want to order their dessert trio, just to try how their red velvet cake tastes like..heh!