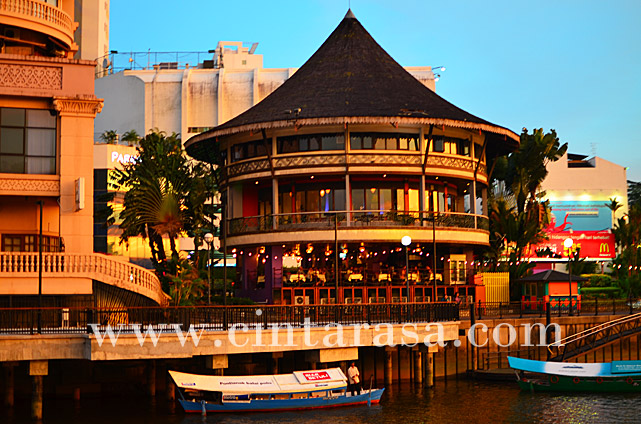 If you were in Kuching Waterfront area, you might notice this building. It's a restaurant that runs 24 hours called Khatulistiwa. The price of the food there is quite expensive.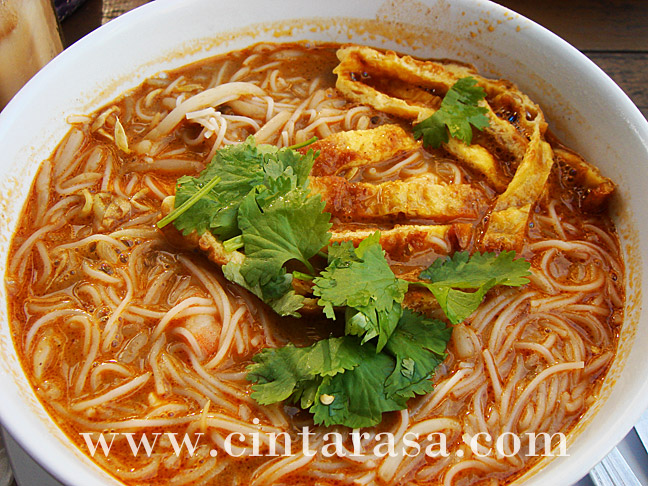 I had laksa sarawak which I think costs around RM12 per bowl. The portion was big till I couldn't finish it. Actually we were rushing to catch the sunset cruise at 5:30pm. Maybe if I have enough time to savour the food, I might be able to finish that large bowl because it was yummy!!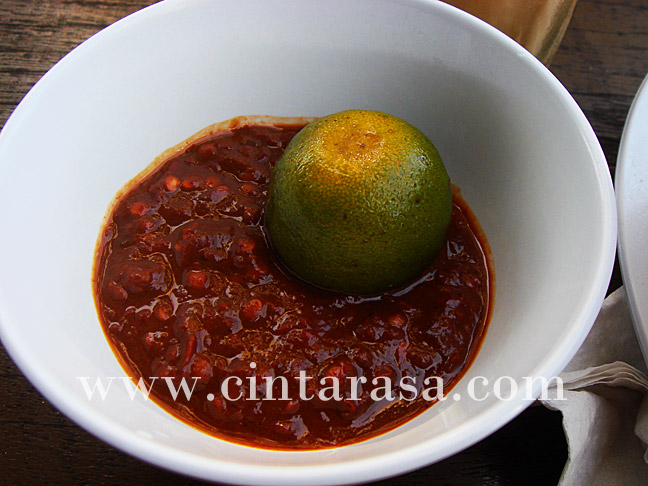 The laksa came with this condiment of sambal belacan which I thought should be eaten with the fried rice Hubby ordered..how jakun we were..haha! Well, next time we are in Kuching I will eat their laksa sarawak properly..haha!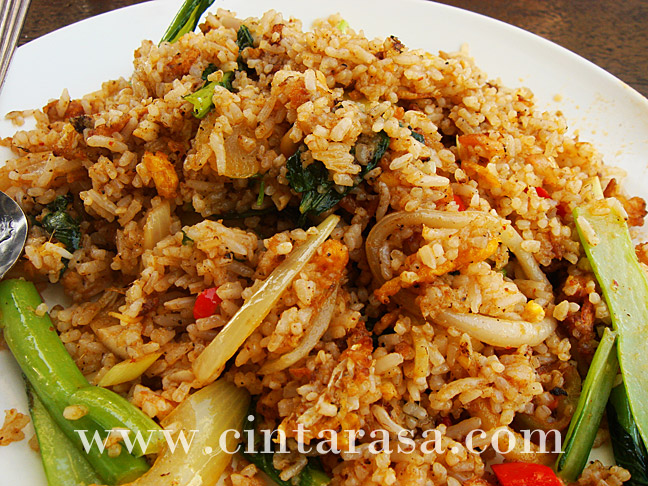 Hubby ordered Thai Fried Rice since he didn't eat anything since morning. He said it was different than the one we usually had in KL but tastewise, it was delicious.
I have to say that the laksa sarawak I had in Khatulistiwa tasted much better than the one I had in Secret Recipe over here. If you know any other laksa sarawak place which is halal and taste better than the one sold in Khatulistiwa (and cheaper), do tell me so that next time we go to Kuching again, we can try and review it here 🙂