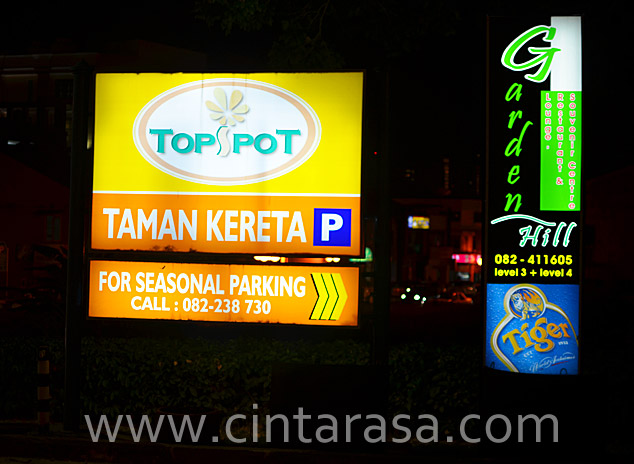 A friend who has been to Kuching earlier this year suggested that we should try eating seafood at the food court called Top Spot. If you are staying at the Waterfront, it is possible to walk to the place.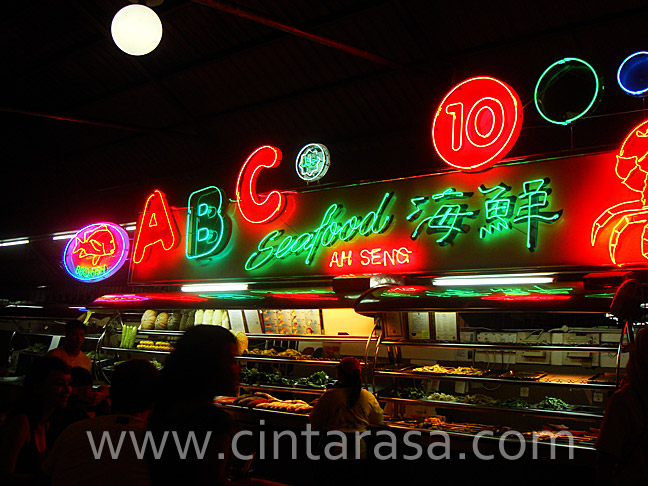 There are many stalls to choose from. But since I read many good reviews stating that stall no 10, ABC Seafood has great dishes, I decided to try the food there.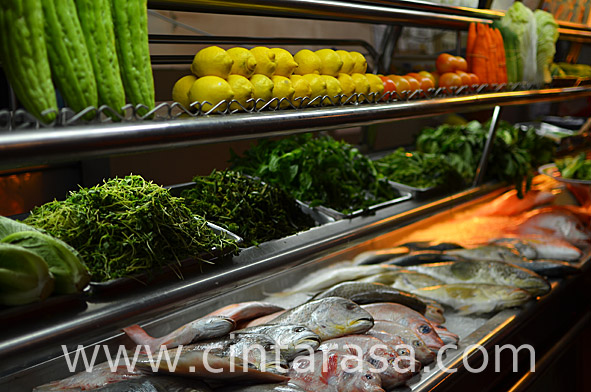 You have to choose what you want them to cook for you. There's no proper order procedure. You just take a plate and put whatever seafood or vegetables you want them to weigh, give them instruction on what kind of cooking style and then wait for the food to arrive.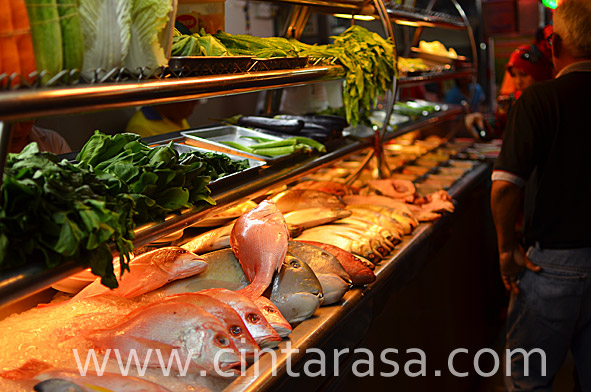 Since we went during weekend, the place was packed with people. We decided to tapau the food and eat in the hotel room. Oh, they were also running out of midin stock..so there goes my plan to eat midin goreng..huhu!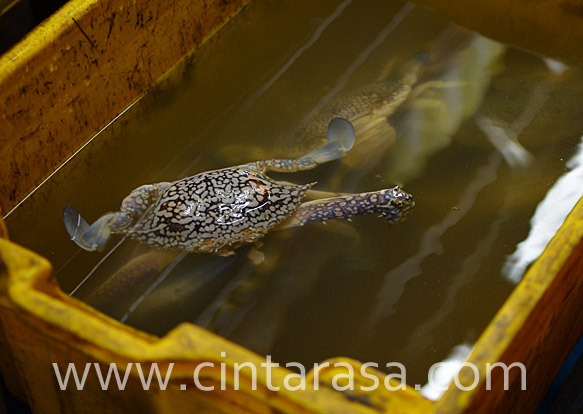 I asked the stall worker to pick 2 live crabs and cooked them black pepper style.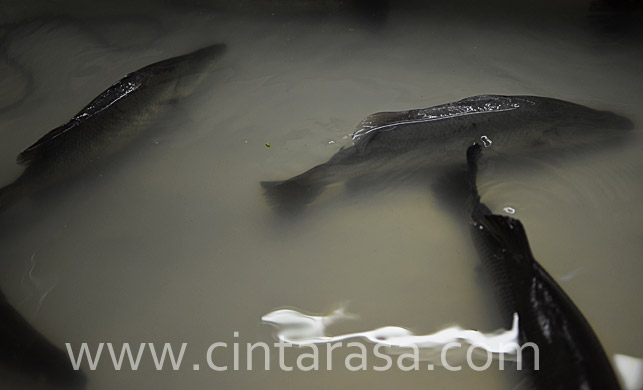 I was not able to browse through their menu before I queued up so I just ordered according to what I saw they served to others and what I've read from other blogs.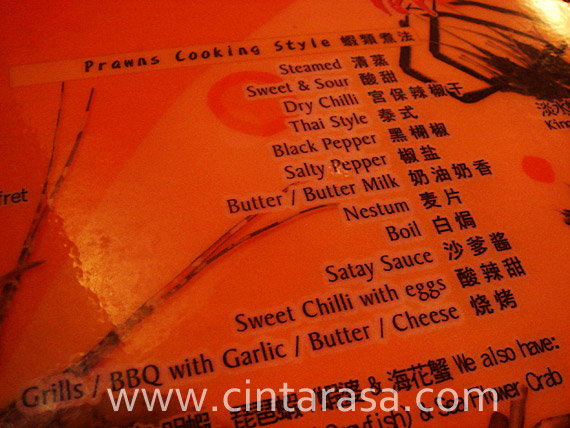 If you want your prawns to be cooked with some butter gravy make sure you order butter milk, otherwise the butter cooking style will give you the dry version.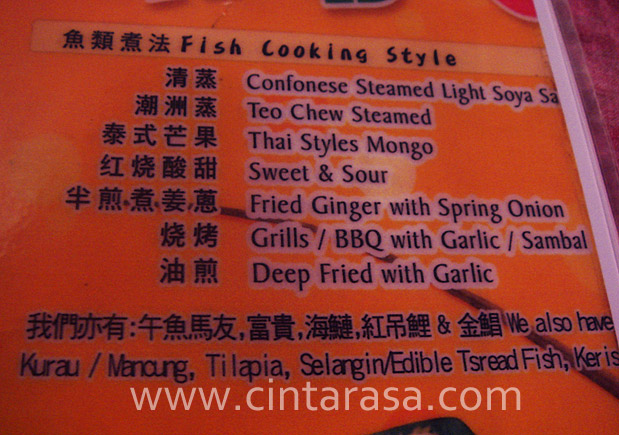 I ordered grilled fish with sambal but Hubby said he didn't like that style. Next time I'm going to order Mango Thai style or Deep Fried with garlic.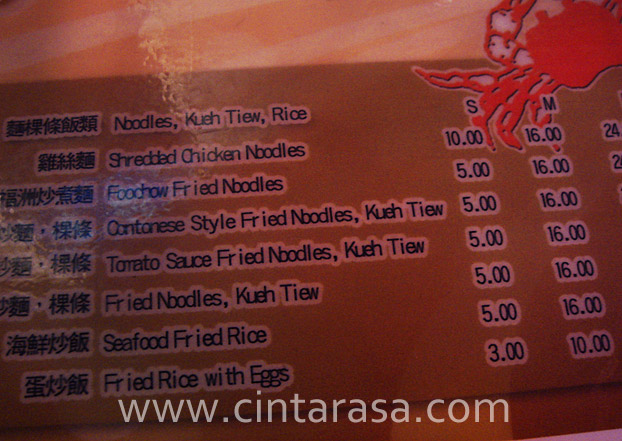 You can also order different style of fried noodle or kuey teow to be eaten with your seafood dishes if you don't like to eat them with rice.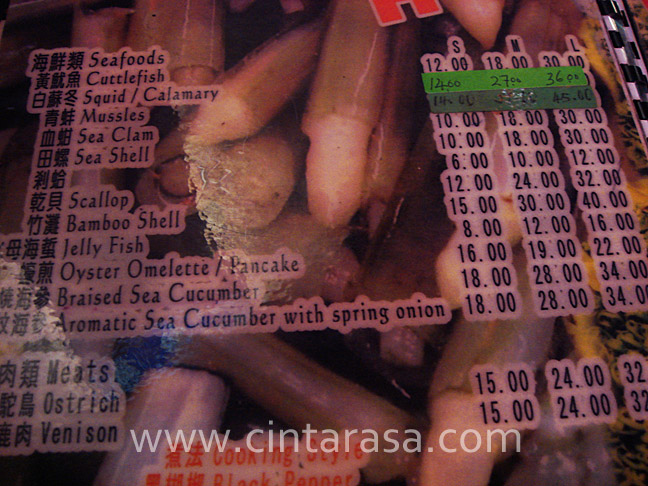 Oh, I also ordered umai obor-obor since I've never tasted obor-obor (jellyfish) before. When Hubby brought the food to the hotel, I noticed the oyster omelette I ordered was missing..huhu! I was not sure whether it has been billed because they didn't provide itemised billing. However all the dishes was really delicious and quite cheap if you compare to Peninsular Malaysia seafood price.
Top Spot, we'll surely come again!!