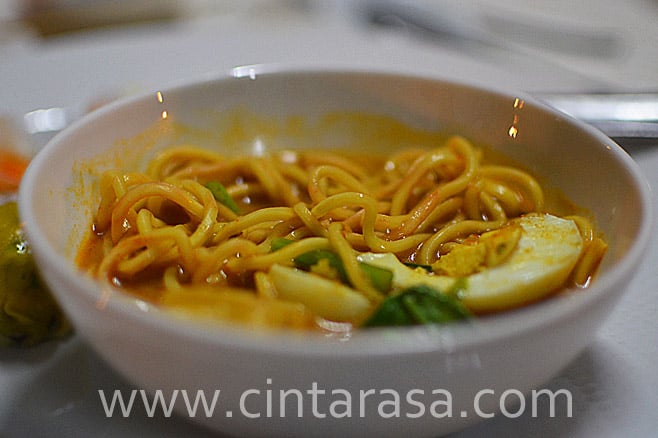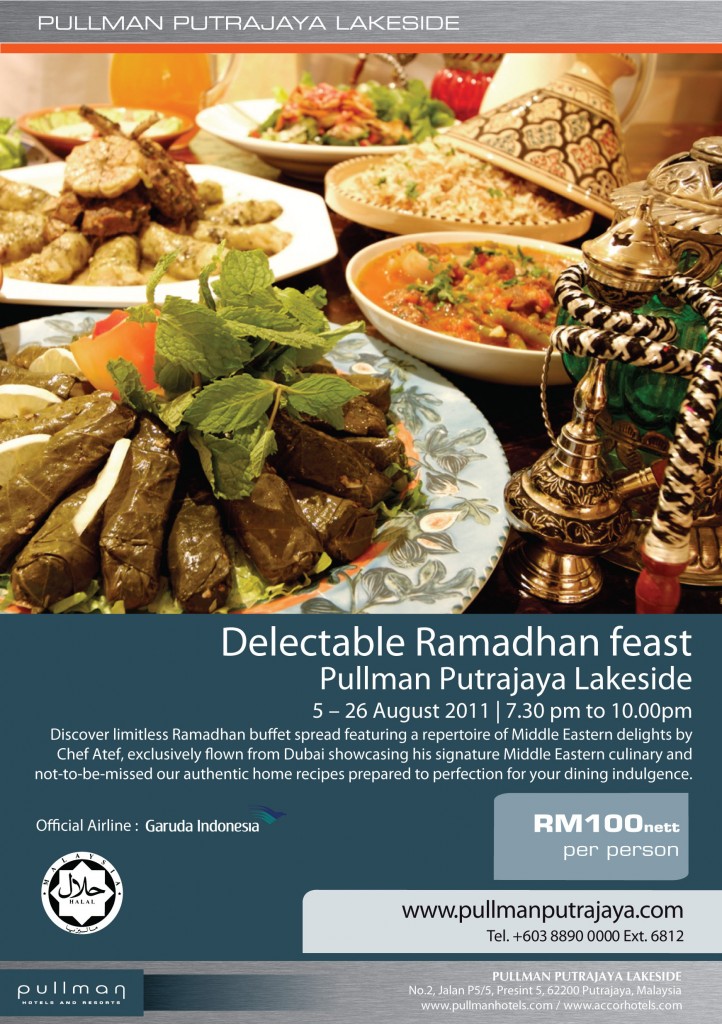 When I was told that Pullman Lakeside has this Middle Eastern delights, I was hoping that I could compare the food to Saba's Restaurant in Cyberjaya. However even till the end I couldn't see any of the food as portrayed on their Ramadhan buffet pamphlet..huhu!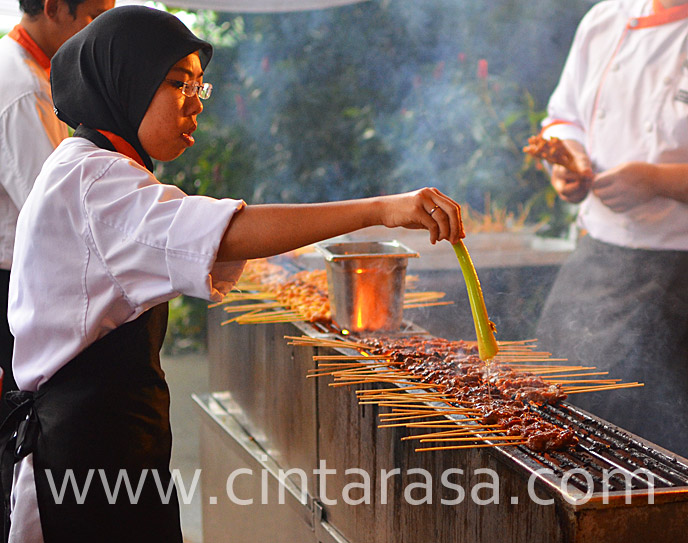 Since it was a group booking, we were seated under a tent nearest to the place where they roasted the satay. However it was a hassle to get my share of satay, as they put the satay, roasted lamb and whatnot on a stage.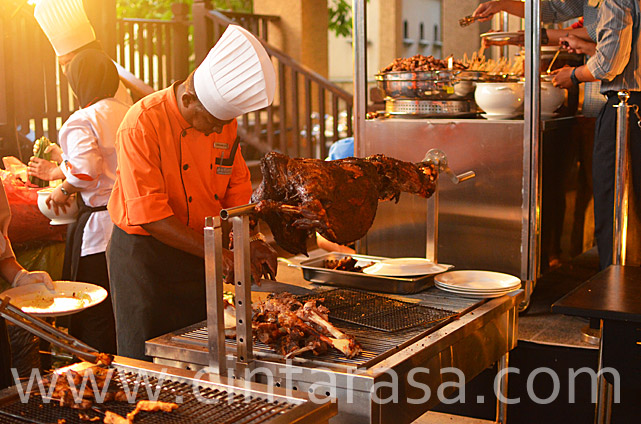 Beside the stall of satay and roasted lamb was another stall for kebab…that too was on that tiny stage. It was a relief that the stage didn't collapse with so many people taking their share of food.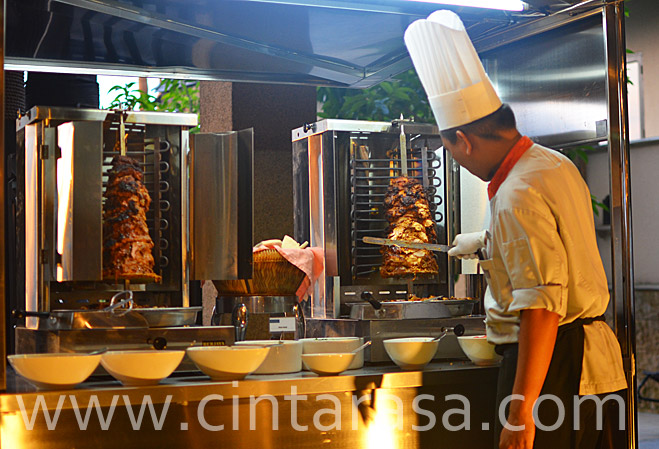 They also have otak-otak and lamb satay but I didn't get to take the otak-otak. It's either my eyes were not sharp enough after the heat dining outside under the tent or maybe those queuing up in front of me took too many..heh!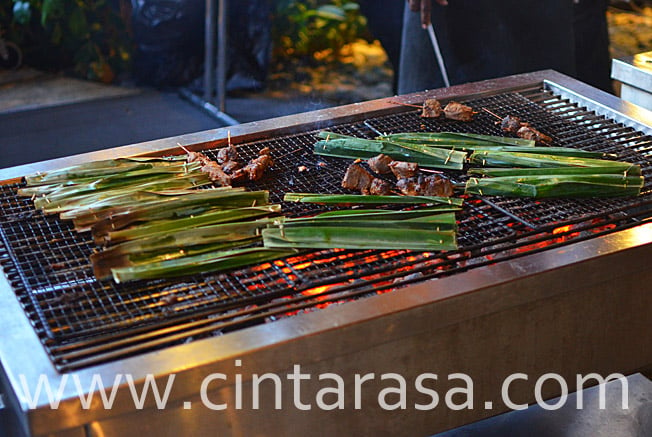 Check out the big Aladdin lamp. I was not sure what they have around that lamp area. I was glad that our group was not seated inside the buffet area as it was not well ventilated and people were packed taking their food..at least we have fans under the tent.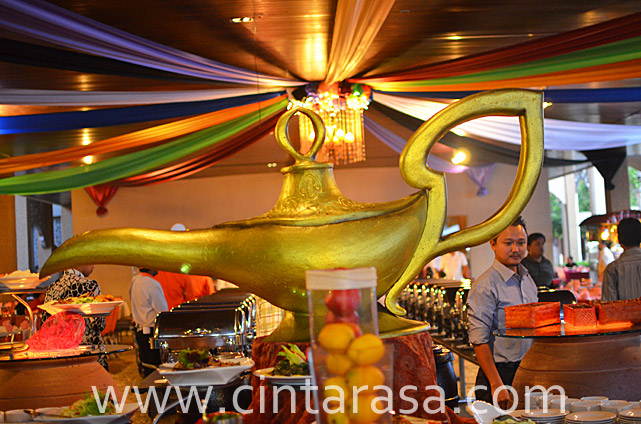 These two rows of chauffing dishes were loaded with Malay cooking like gulai telur ikan tembakul, ayam bakar masak lemak, butter crab, puyuh berlada, roasted chicken, mixed vege, masak lemak pucuk paku and a few more dishes that I can't recall.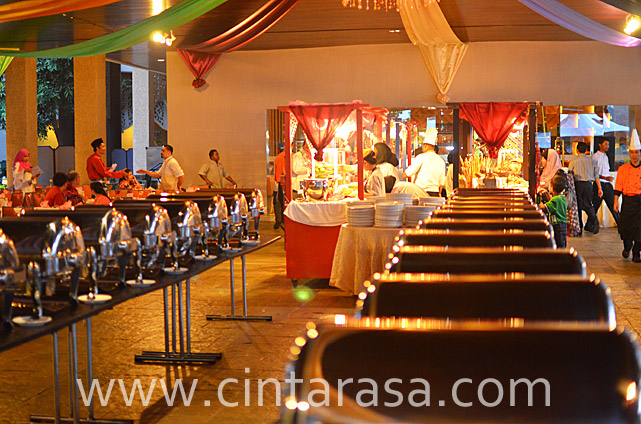 And then there were 8 more stalls with food like mee goreng mamak, kuey teow and bihun goreng, cooked right there for those who didn't prefer to eat rice.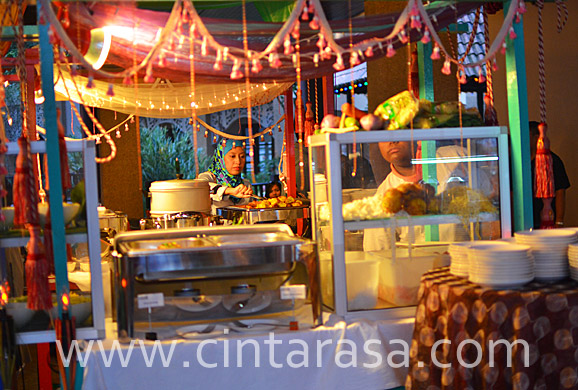 I was looking for tidbits to give to my son when I found this stall that has goreng keledek and keropok lekor.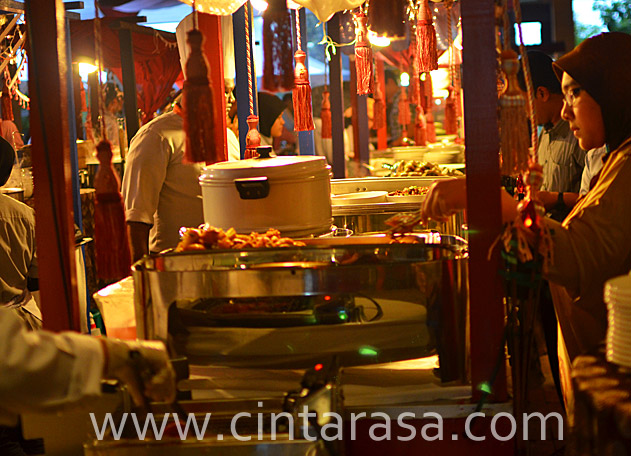 At least these keledek goreng will do till I managed to queue up to take satay..huhu!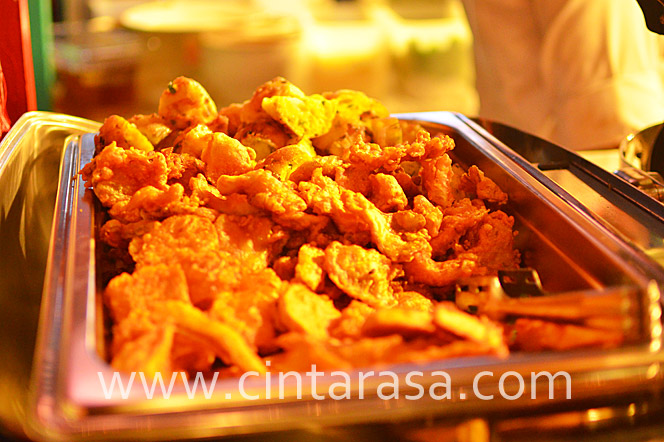 Hubby tried to bribe our son with those hard breadsticks, tough luck..haha!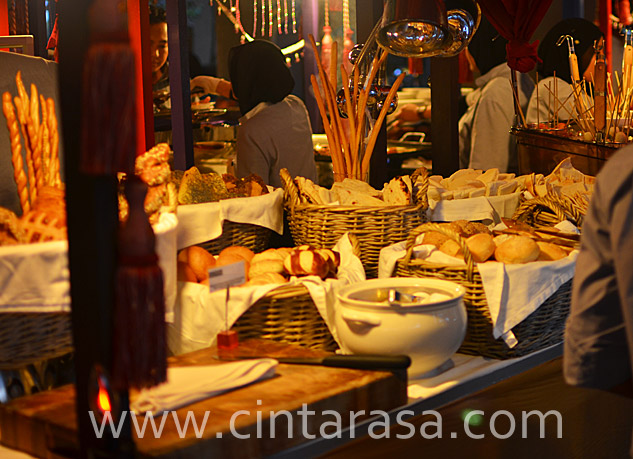 I missed tasting their murtabak since by the time the crowd has subsided, there was none to be taken at the stall.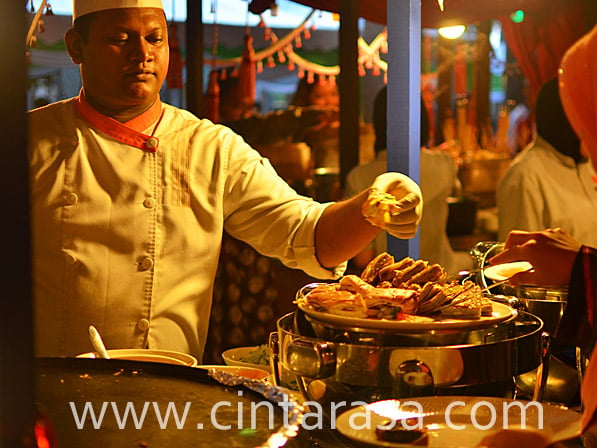 I didn't see this seafood bakar stall during my first round. Not sure if anyone else at the table took the ikan bakar so I can't really tell whether they were tasty or not.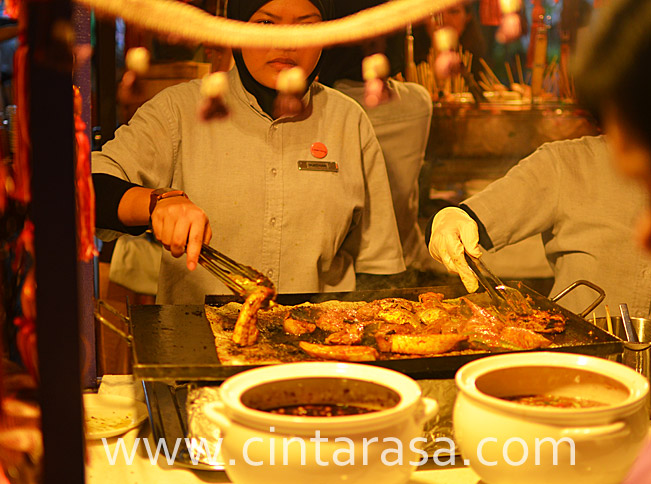 Oh, this is the stall for popia basah and rojak buah. I was there two times, but the bowl was always empty. Not sure whether you have to ask the chef to prepare rojak buah on the spot or what..sigh!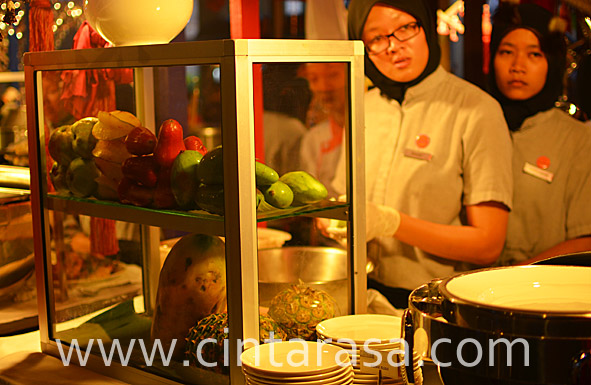 Since I noticed that the roasted lamb was almost finished, I quickly queue up at the stage. This was the first time that I didn't get served by the chef in charge of roasted lamb and rice stall, have to fumble with the small ladle to take my share.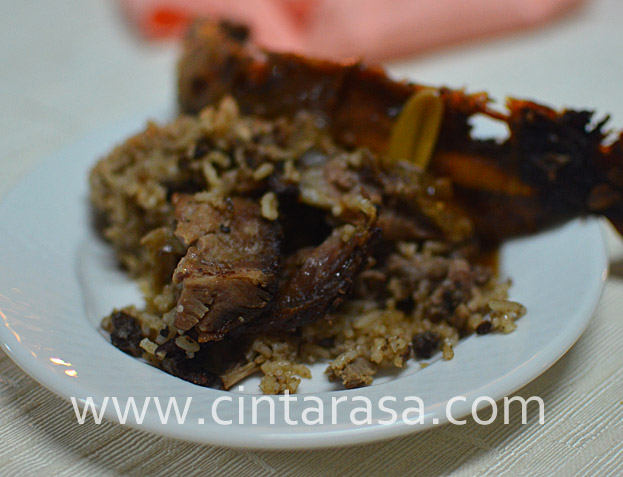 As I was walking at the 8 stalls again, I saw people coming out from the other side of the building with plates of desserts. So here is the picture of what I managed to take for my family.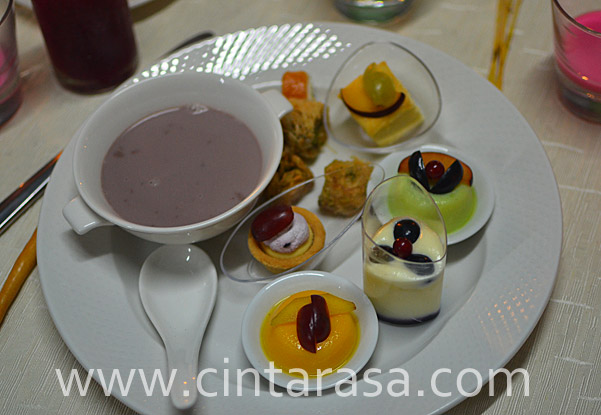 I tried their mee kari since I was not really full and satisfied eating the Malay dishes with rice. Personally I have tasted better mee kari.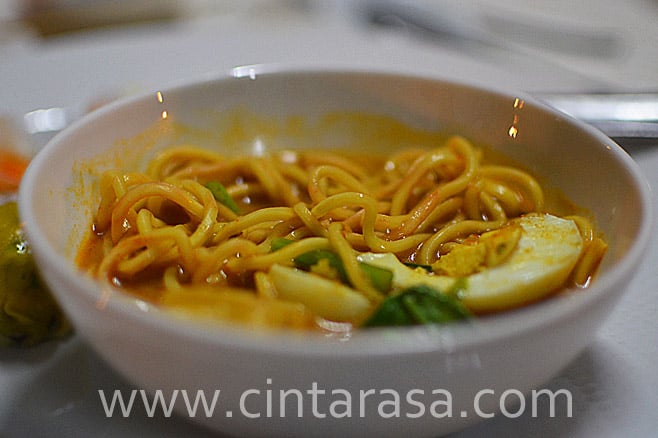 I tried their dim sum since other stalls were too packed with people queuing for food.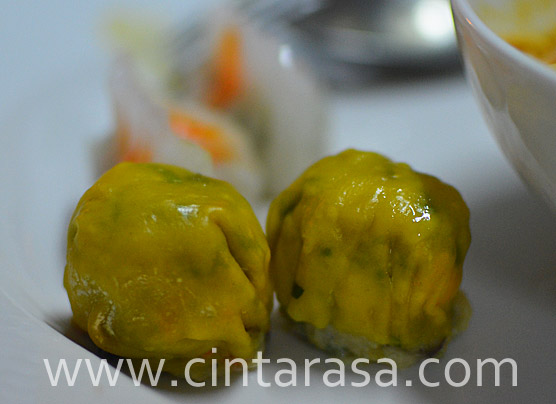 Honestly if I were to pay for my meal, I will feel cheated and it was not worth it. But that is my personal opinion, maybe I am too picky when it comes to food and my expectation when dining at premier 5-star hotel is too high.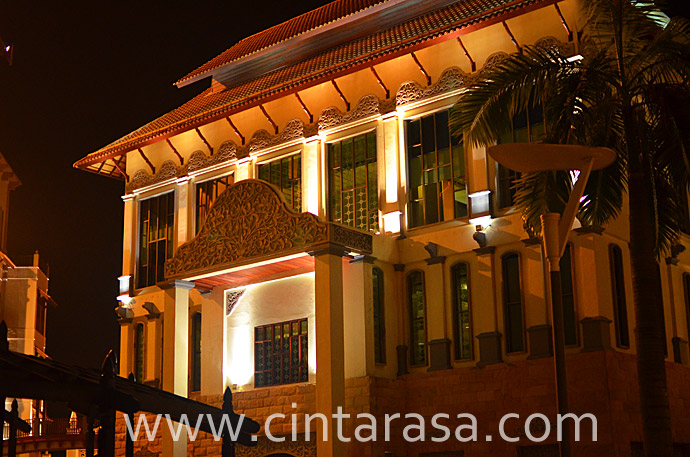 However it could be a nice hotel to stay in. Those in service at the buffet were polite and courteous even when they were swarmed with hungry customers.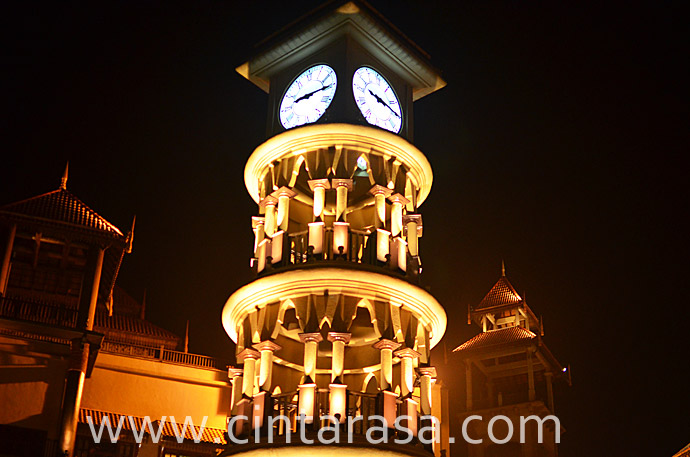 Lastly, thanks to the company for paying the Ramadhan buffet. It gives me the chance to make a fresh Ramadhan buffet review at a new place this year.