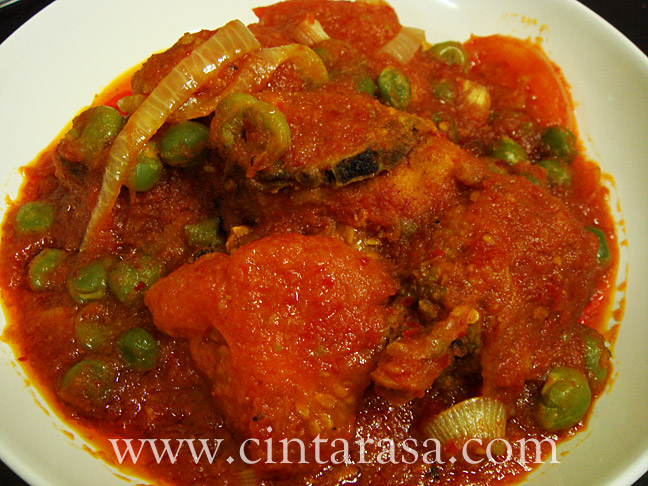 I cooked this ayam masak tomato a few days ago as per request by hubby. Usually I will cook this dish to accompany my self-invented nasi daging..haha! Anyway, I think some people call this dish ayam masak merah.
I was not aware that I have not bought tomato puree the other day when we did our groceries. Luckily I have enough fresh tomato in the fridge. So I chopped them up and blended them. If you use tomato puree in can, the color of the dish will be more red as compared to mine..heh!
It is quite easy to cook this dish. I fried the blended onion, garlic and ginger. Then I added in 2-3 table spoon of blended dried chili to make it spicy. The chicken pieces are usually fried beforehand. Some people prefer their fried chicken to be 3/4 cooked as not to make it too tough and chewy in the gravy. Then you put in the tomato puree and some amount of water. Add in sugar and salt to taste. Sliced of Holland onion and tomato can be added a few minute before you turn off the stove.
This time I added in green peas in can just to try whether it makes any difference to the taste. I think I will omit that next time I'm cooking ayam masak tomato because I don't really like the taste of green peas..heh!
Have fun cooking!!