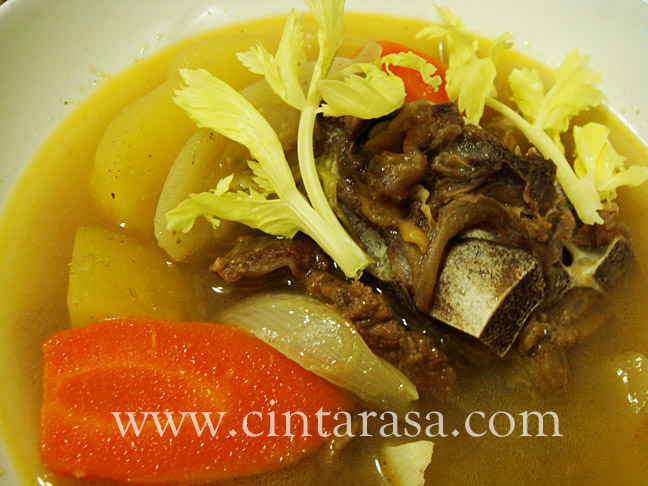 A few weeks ago I asked Hubby to buy some ribs from pasar borong, Since I was busy it was left in the freezer for a week plus before I could boil them.
The main intention is to turn those ribs stock into mee kuah but since I saw there were too many ribs in the pot, I decided to make some sup tulang for dinner. After all I have bought celery sticks earlier at Jusco and was hoping to use it in soup making (as suggested many time by Mat Gebu's blog..haha!)
I rummaged through my pantry and realized that I don't have any ready made spice to use in the intended sup tulang. I googled and found out that you can make your own sup tulang spice by toasting without oil some ketumbar (coriander seeds), jintan manis (fennel seed) and jintan putih (cumin seed). After that you pound those toasted seeds. I added in black pepper as well.
The rest is like the normal sup procedure. I added carrot and potato but you have to wait a bit longer to soften those vegetables.
Oh, if you want your sup tulang to be more spicy, you can smash some cili padi and add in the sup.