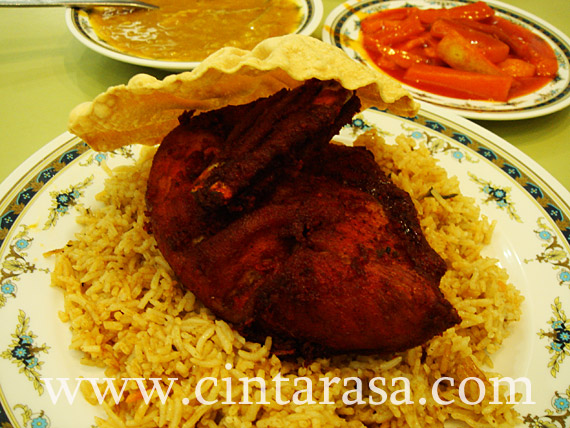 People say they got really insaf after seeing the bill after dining at Restoran Insaf..haha!
The whole set of beryani ayam like in the above picture will cost you RM13. You will get a plate of rice, with a choice of ayam goreng or ayam beryani, a small plate of acar timun and dalca. A normal glass of iced tea costs RM3.
But I wouldn't mind paying such money because their beryani ayam was so good that every time I have to go to KL, mainly to Jalan Tuanku Abdul Rahman to buy stuffs for my craft business, I will make it a point to have my late lunch or dinner there.
You should try their beryani ayam, seriously!