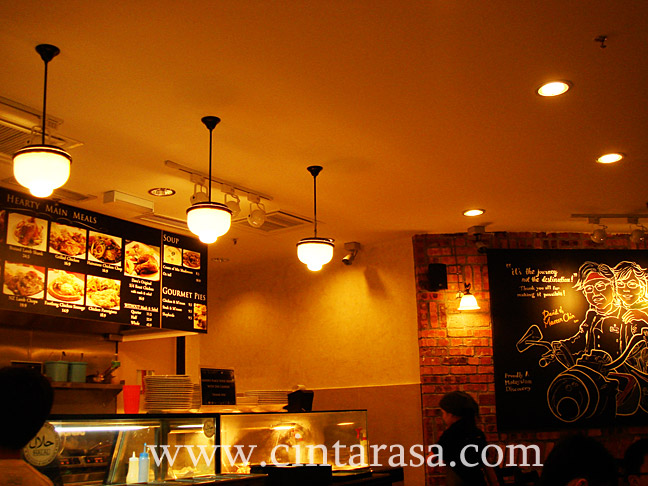 Last October we decided to take Niece #3 out for dinner and we thought Subang Parade will be a good idea, not too crowded and they have Dave's Deli. Little did I know that the outlet located on the same floor of MPH has been moved to the lower floor.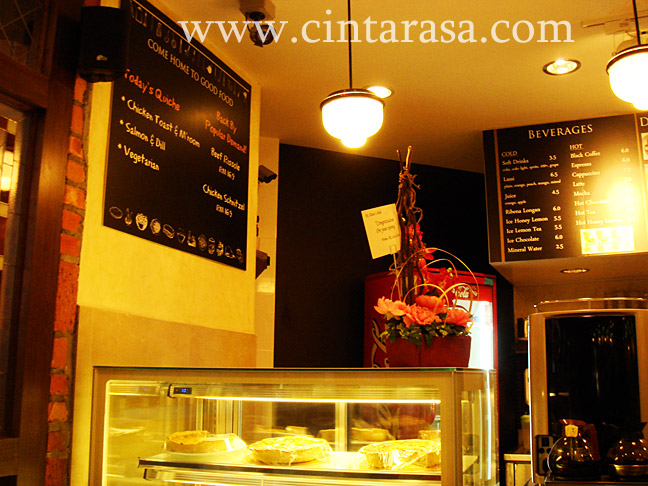 The newly refurbished outlet is certainly much bigger than the one located by the escalator. You can even choose to dine outside.
At first glance at the menu on the board, I was shocked to read that there's no more beef rissole. But after looking around at the blackboard by the cashier counter, I noticed there it was written "back by popular demand"..oh, they do have beef rissole in the menu at RM16..thank God! The only thing that keep me coming back to dine at Dave's Deli is their beef rissole..huhu!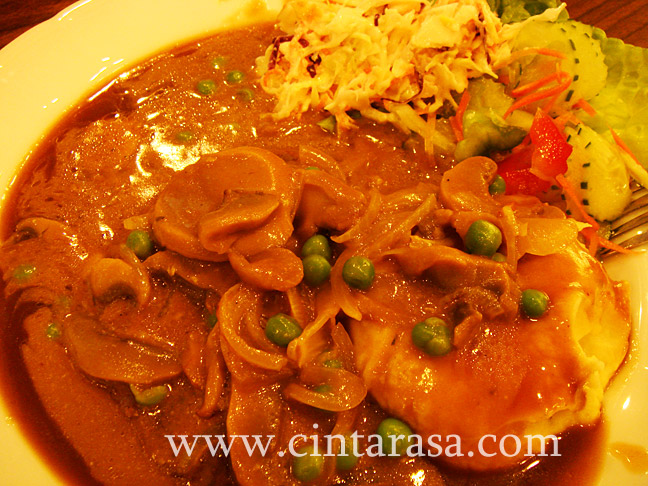 They no longer have roasted potato. The gravy I got that day was quite generous..sometimes it really depend on who cooks for you.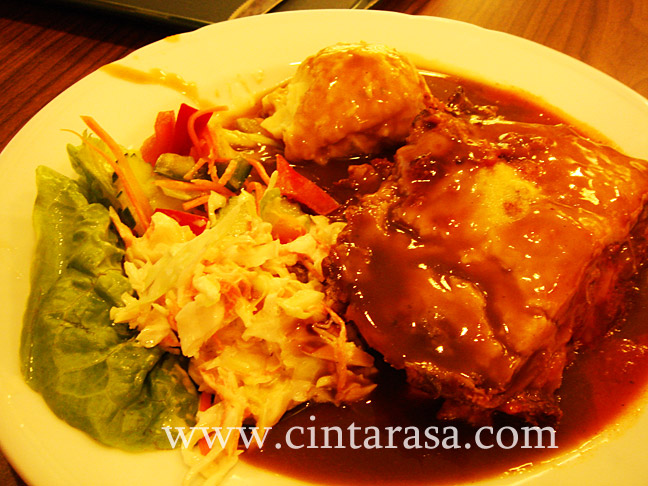 Niece decided to try their lasagna. Most of the main dish come with salad and mashed potato. Overall it was a nice experience dining there at their newly refurbished outlet.