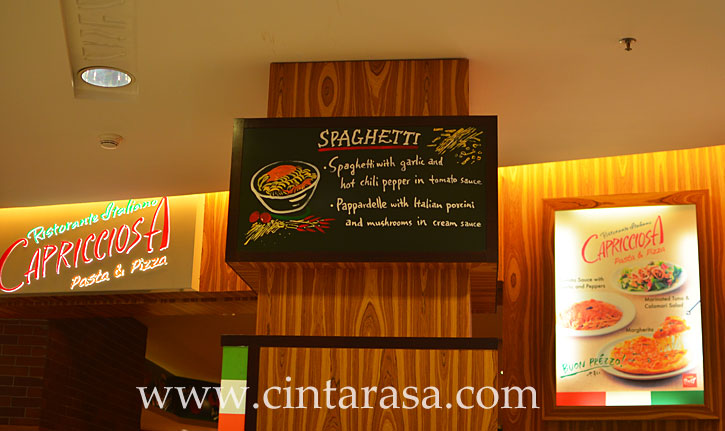 We went to Capricciosa Sunway Pyramid in August 2011 for break fast and birthday celebration for Niece #3.
The outlet is quite small and packed by the time we reached there for break fast.
As you walked in, you can see the cook making pizza.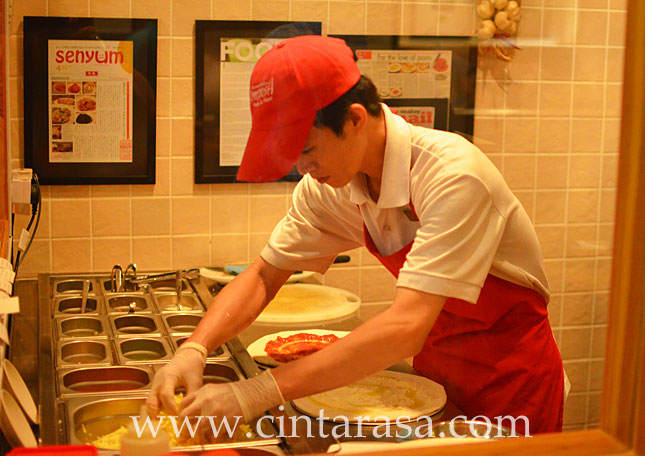 We took the super value set for 4 that they offered for break fast. It came complete with appetizer, salad and soup, pizza, selection of fresh pasta or/and spaghetti, dessert and drinks.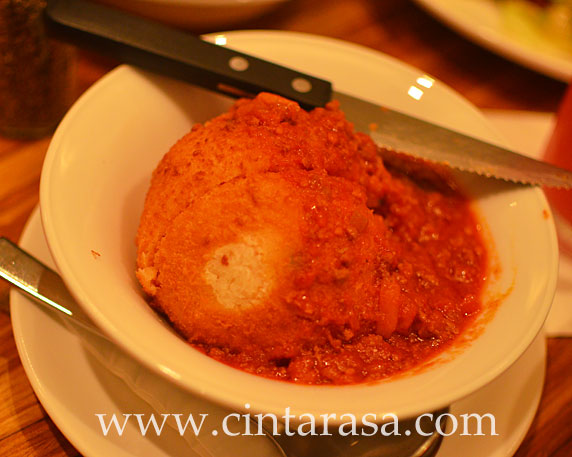 This is their rice croquette. It is a deep fried rice ball stuffed with mozzarella cheese and served in Capricciosa's homemade meat sauce.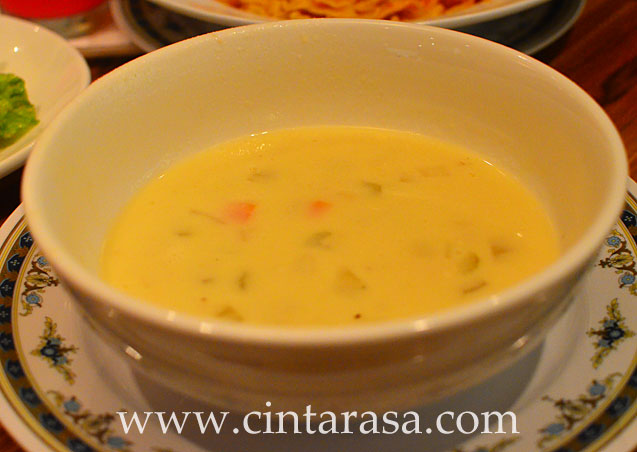 Next is soup and salad. The salad has tuna and calamari which have been marinated with Capricciosa's house dressing.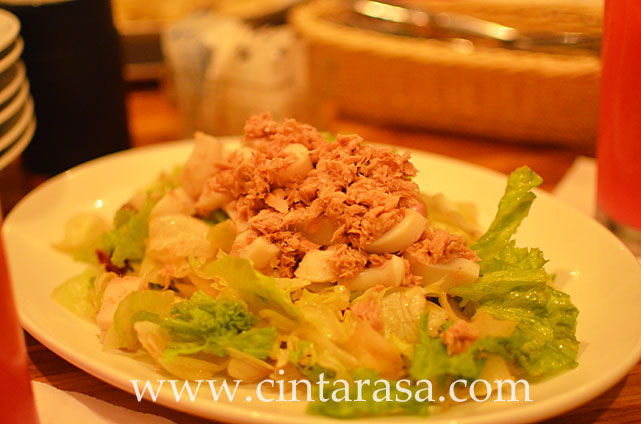 This is the pizza we chose. The Capricciosa pizza has beef bacon, beef pepperoni, mushrooms and bell peppers.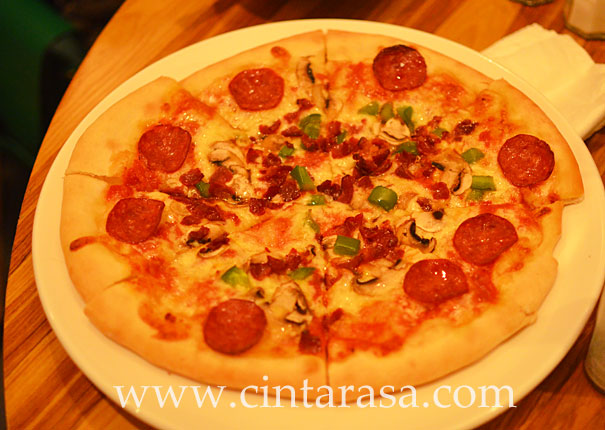 For the 3 spaghetti or hand made fresh pasta selection, we decided to try this freshly made Fettuccine with salmon in tomato cream sauce. My son loved salmon so I felt that we made a good choice.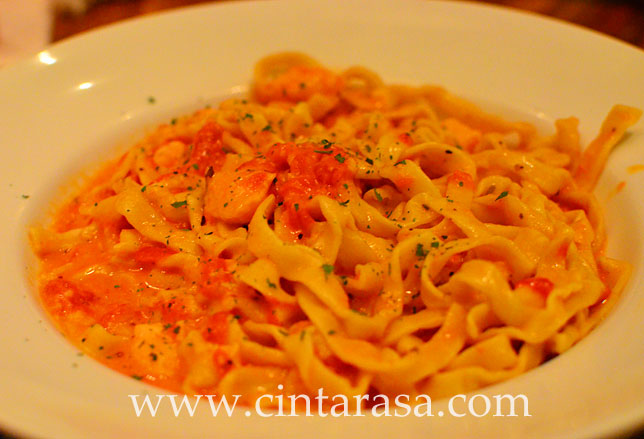 This is pappardelle with mushroom in spicy ragu sauce. All their hand made fresh pasta are cooked al dente which I personally don't like. I prefer my pasta to be cooked to a softer consistency. Maybe next time I can make a request to ask them to boil my pasta a little longer..heh!
I think niece chose this pappardelle with porcini and eringi mushroom in cream sauce.
We were given bottomless sirap bandung as part of the deal. Oh, I didn't have the picture of the dessert. Frittelle is actually a dessert with 2 scoops of vanilla ice cream with honey cinnamon glaze, fresh strawberry and pastry puffs.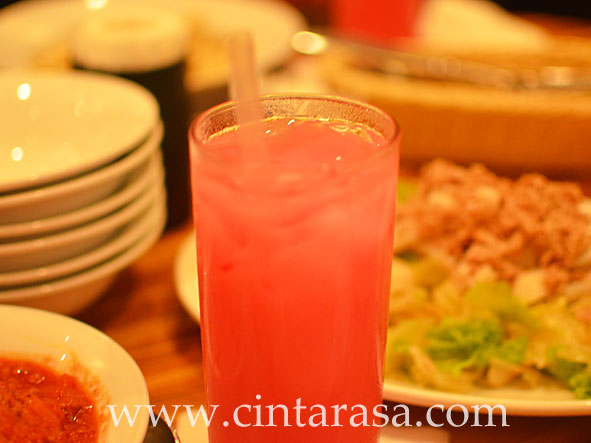 I hope this year they will come out with nice, super value set menu for break fast.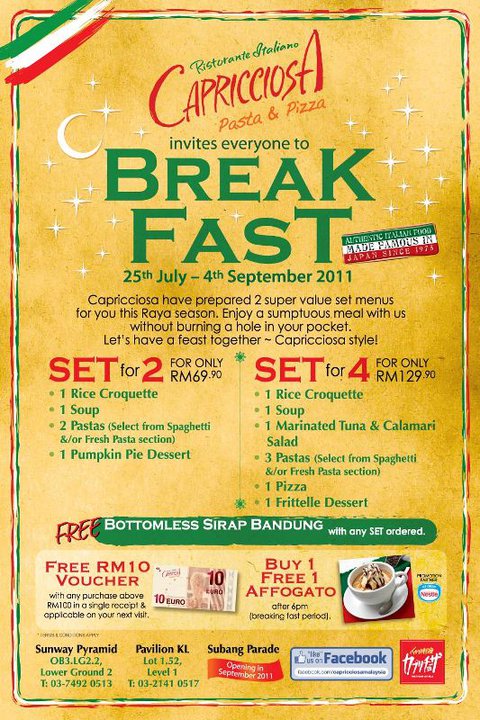 Here are the details for the outlet:
Capricciosa Sunway Pyramid
(Opposite Sunway Lagoon main entrance)
Lot OB3.LG2.2, Oasis Boulevard
Sunway Pramid Shopping Mall
Tel: 603-7492 0513
Fax: 603-7492 0512
Business Hour : 10am – 10pm