Last weekend we decided to try SaTEORI Mexican Grill restaurant in Laman Seri Business Park, Shah Alam for late dinner.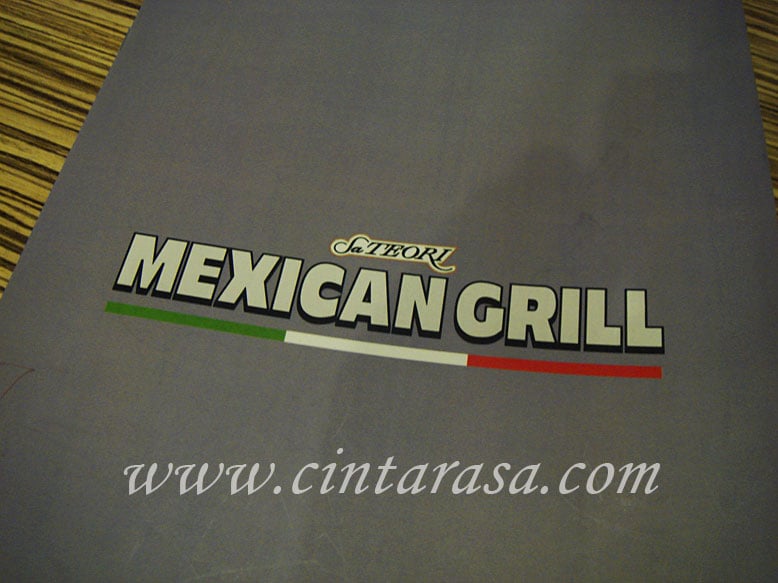 They currently have promotion for beef burger until 20th July 2012 but since I am not a burger lover, I decided to check out other food selection they have.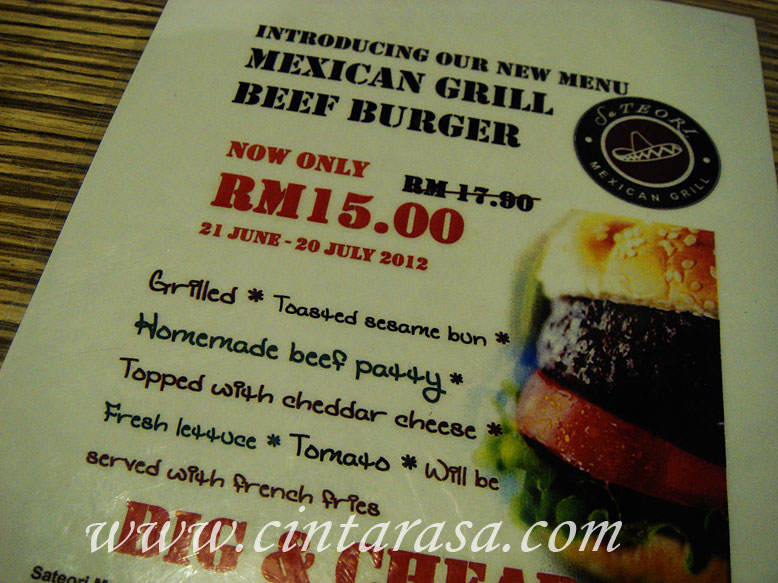 Hubby ordered red tom yam with rice. I was tempted to eat tom yam with bihun but since my throat was still sore from a terrible attack of cough and flu, I just tasted a bit to see how it was.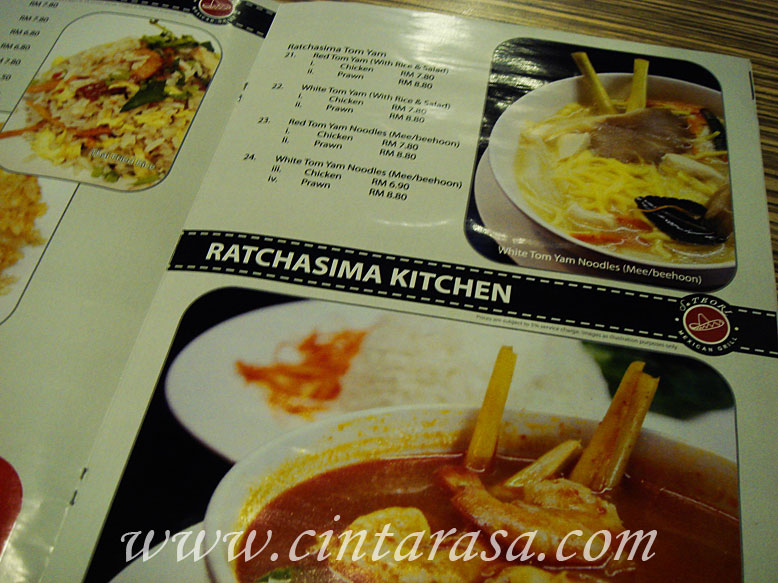 Since I didn't have rice for lunch, I decided to order their Thai Fried Rice.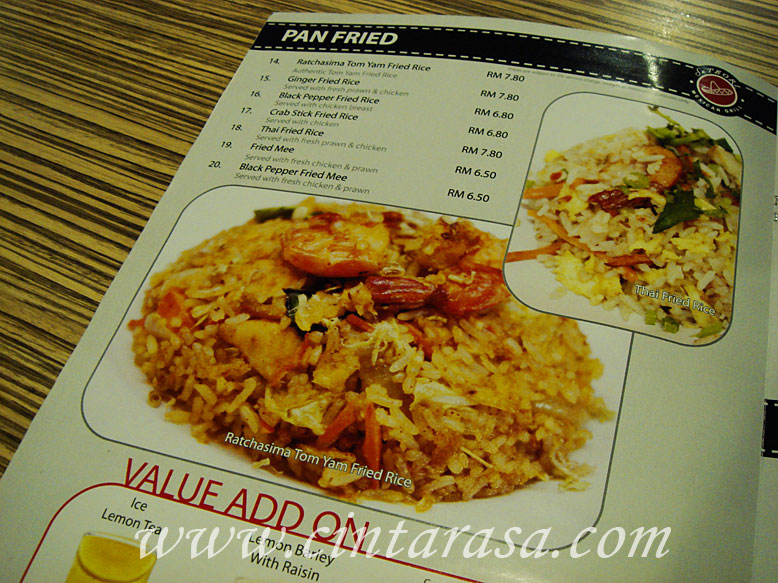 After I came home, I just realized that I should have ordered chevon (young goat meat) soup with plain rice..haha!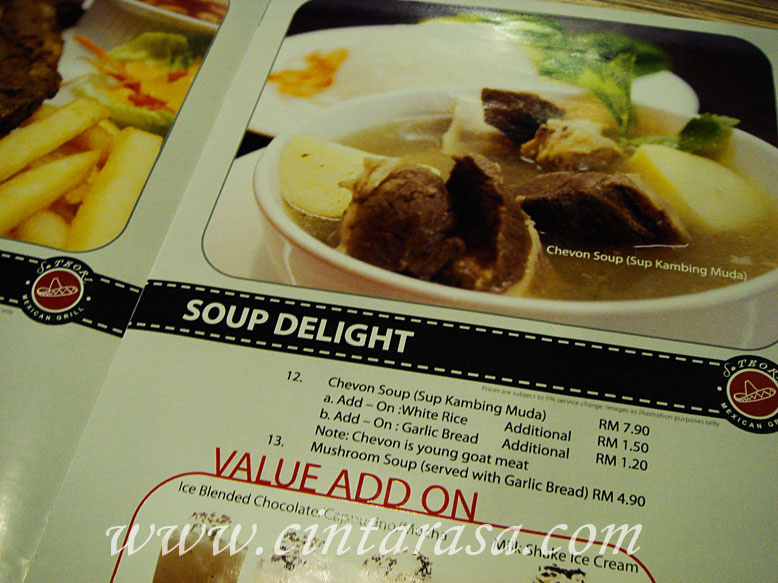 This is how my Thai Fried Rice looks like. Since I have blocked nose I couldn't really enjoy the food. This should be another reason to go again to dine at SaTEORI, right? haha..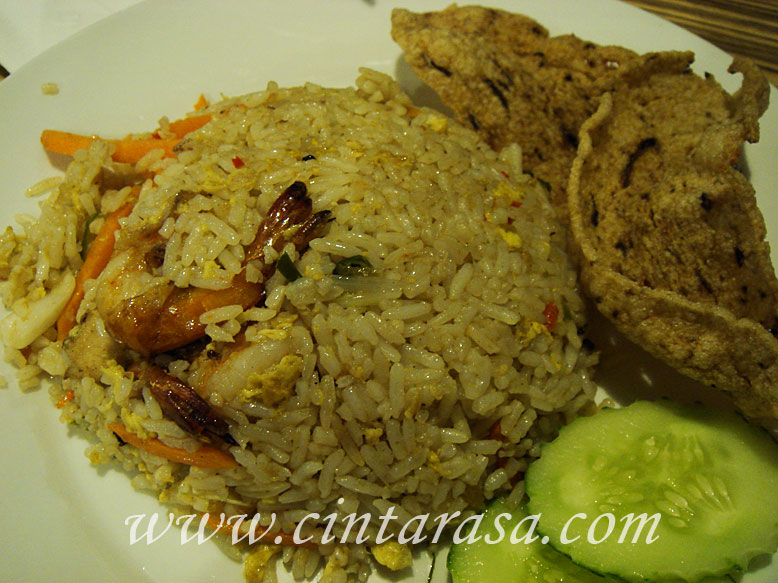 We ordered fries and nuggets set for dear Son but he was asleep the whole time we dined. So both of us have to finish the fries set.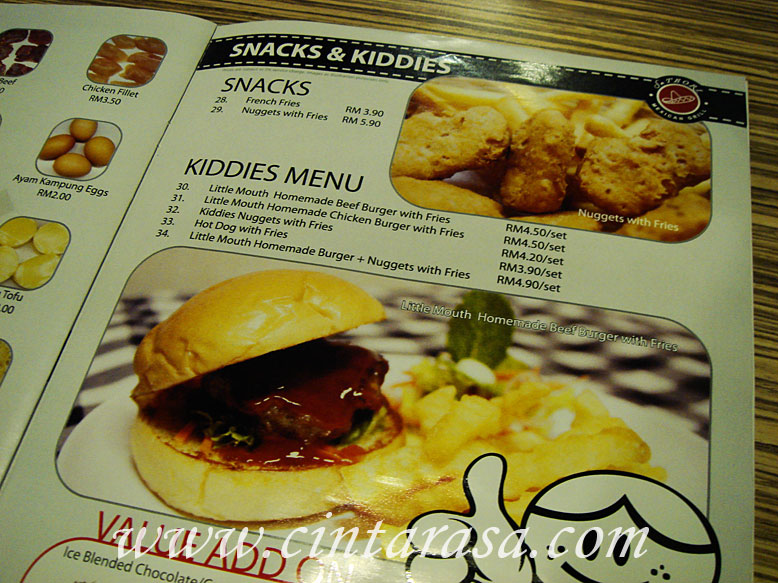 This is how the fries and nuggets look like. The nuggets were fried to perfection, almost like KFC nuggets.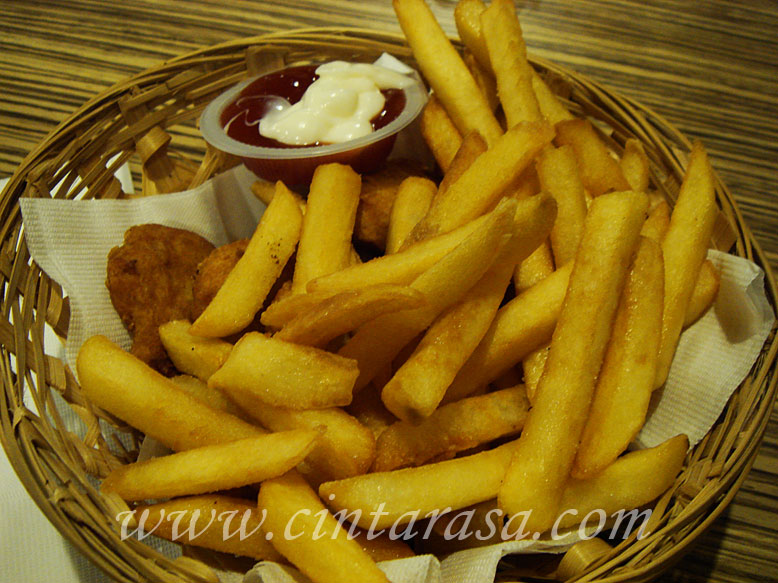 If you are not into fried food, you can try their burritos. Next time I want to order their steak bourietoz without the onion, of course!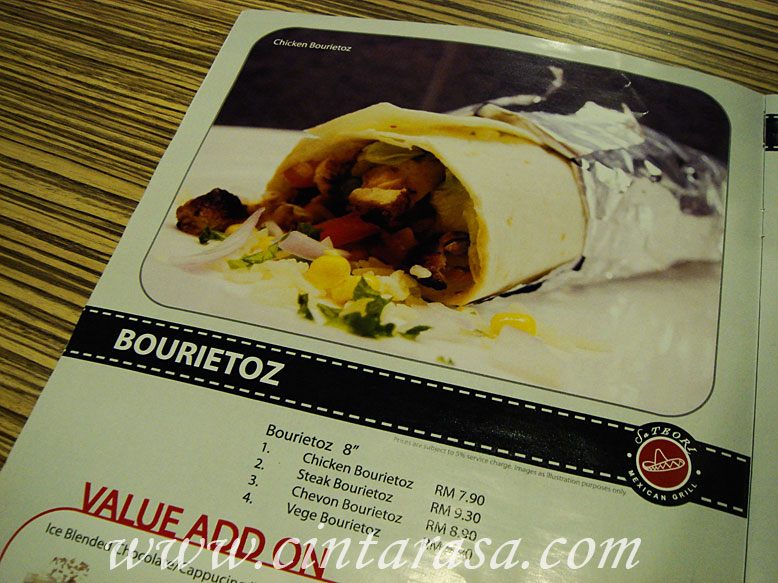 Most of their meal come with add on value drinks, but still if you want to have something different, they have an array of drinks selection.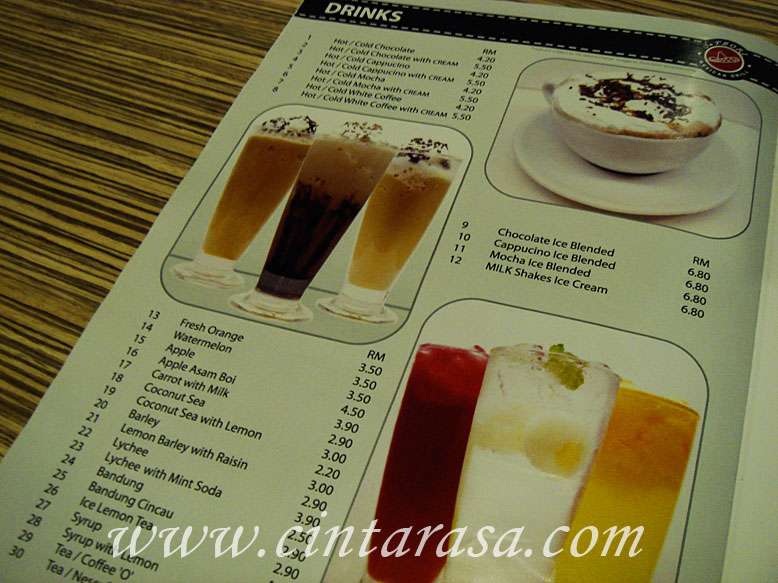 Hubby ordered sea coconut, I ordered barley and ice blended chocolate for dear Son (which in the end, Hubby has to drink it).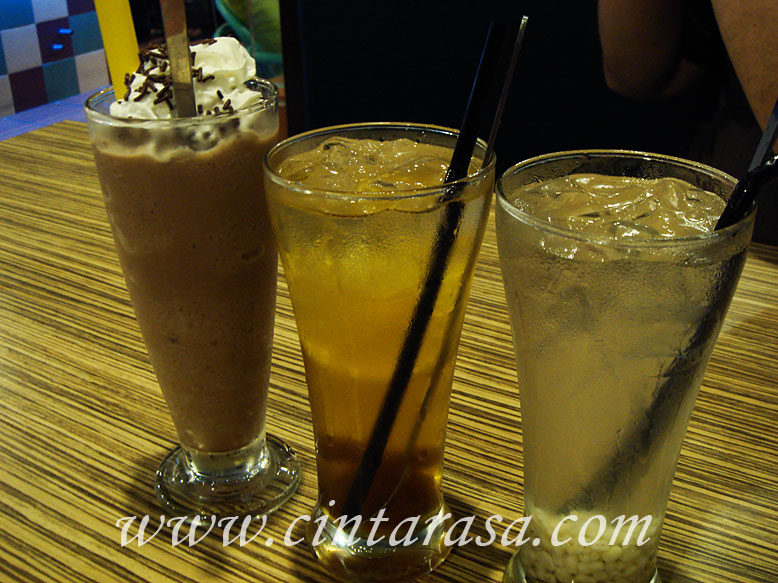 Now let's check their grill menu. This one is for charbroiled western menu.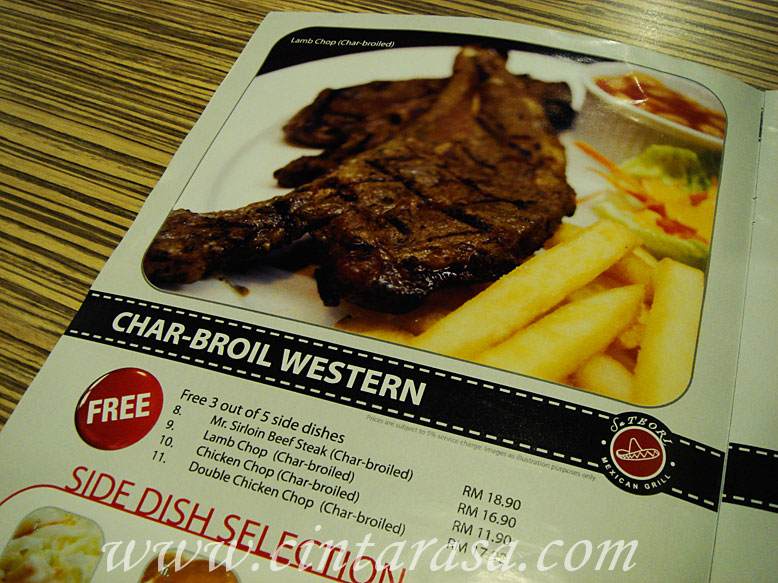 I decided to order their mexican grill. I chose chevon with 3 side dishes.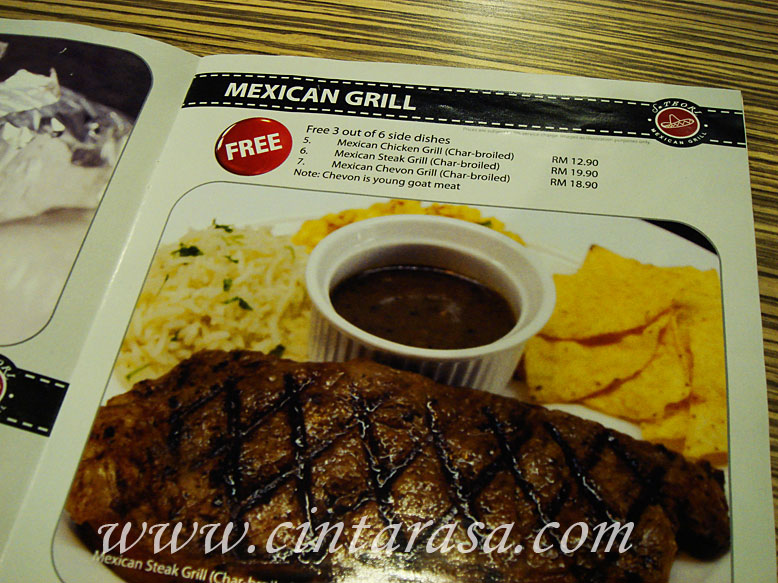 These are the side dishes you can order from for the mexican grill set. Next time I won't choose corn salsa because I dislike raw onion in my food.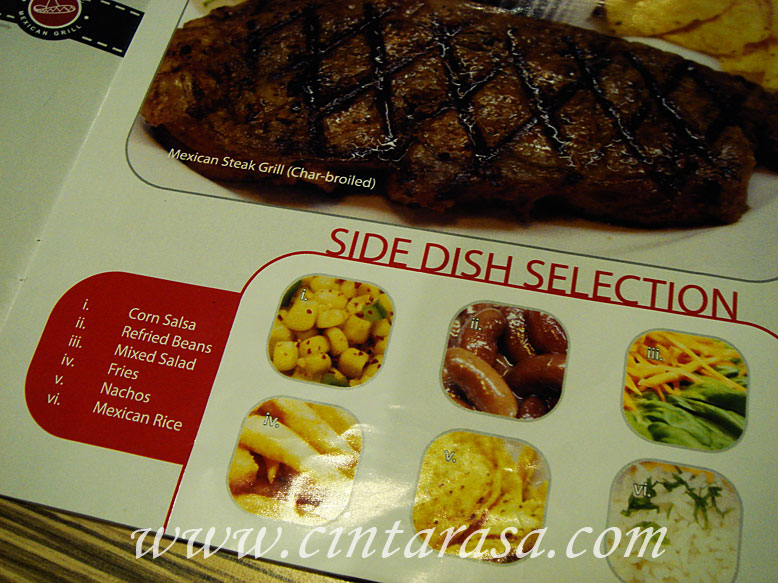 I would definitely order this again next time we go to SaTEORI. The gravy was extremely nice for my sore throat, not the usual black pepper sauce. Go and taste it for yourself.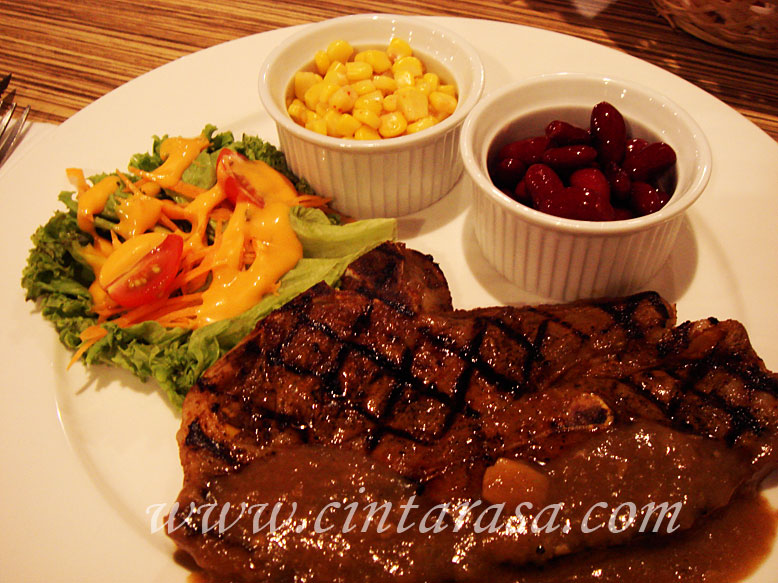 I'm sure they will have some great Ramadhan promotion. Call to reserve your seats for iftaar. And enjoy your mexican grill and Thai fusion menu.
SaTEORI Mexican Grill Laman Seri
G36, Block 5, Laman Seri Business Park,
Persiaran Sukan, Seksyen 13,
41000 Shah Alam,
Selangor
Phone: 0192737753