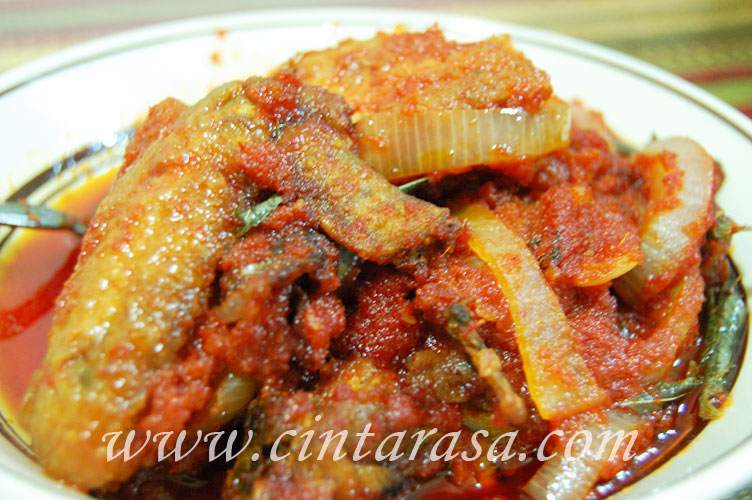 I know some moms and wives out there must be scratching their head on what to cook for sahur. Some people must have rice for sahur so having something freshly cooked will be a great idea to have at wee 5am.
If you have some fried chicken leftover from berbuka, you can turn those chicken pieces into sambal.
But first in order to make the sambal, you need to blend dried chili (cili kering) with onion and ginger. I don't put garlic inside the chili paste for sambal ayam like this. I usually cut the dried chili into smaller pieces using scissors, soak for a few minutes then drain. After that I add in plain tap water and microwave it for a minute. Blend the ingredients and if you will only use a bit, the rest can be frozen or put in the fridge for about a week.
If you have the oil from frying the chicken, use that oil to fry the sambal paste. I add in a lot of curry leaves when I fry the paste. After the sambal paste has been cooked and smell fragrant or it has reach the stage of pecah minyak where you can actually see bubbles of oil forming on top of the sambal paste, you can add in asam keping/asam gelugur, salt and sugar to taste.
Once you are satisfied with the taste of your sambal, put in the fried chicken pieces. I usually add in slices of onion a few minutes before I turn off the stove just for the sake of garnishing.
Try it at home for your sahur dish tonight!