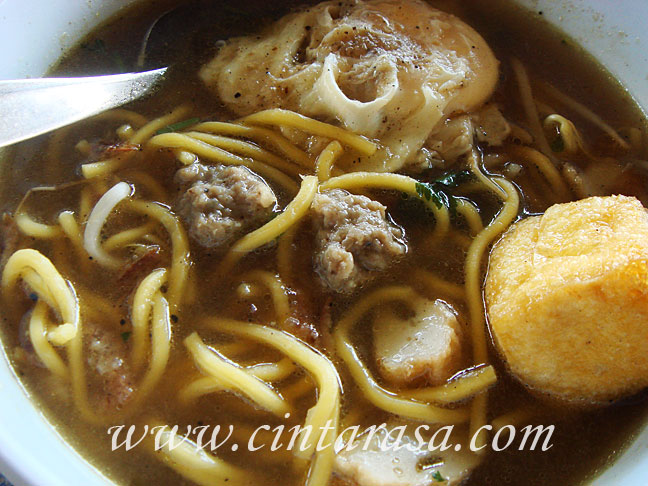 I read and watch on TV that if you happened to be in Kuantan or Beserah area, you should try their famous mee calong (yellow noodle in fish stock). We were in Kuantan for a short while in June and since we were in Tanjung Lumpur area searching for raw and fresh keropok lekor for a friend, we stopped by at a stall nearby Petronas Tanjung Lumpur for lunch.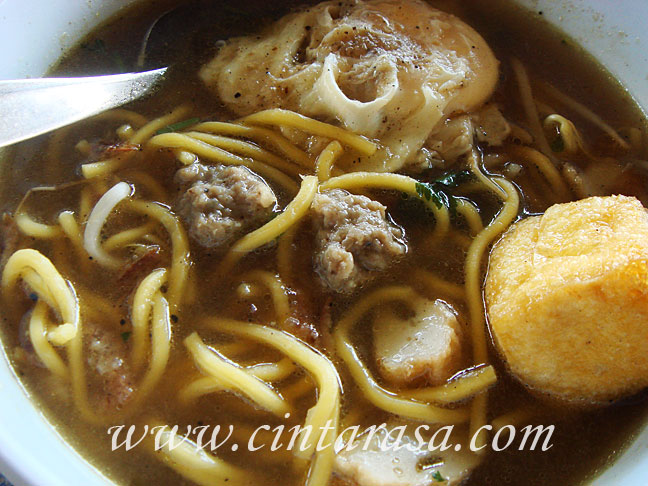 Here is the picture of mee calong. The soup is so simple. You can find tauhu pok, some fish cake slices, homemade fish ball which taste more like keropok lekor and poach egg among the main ingredients.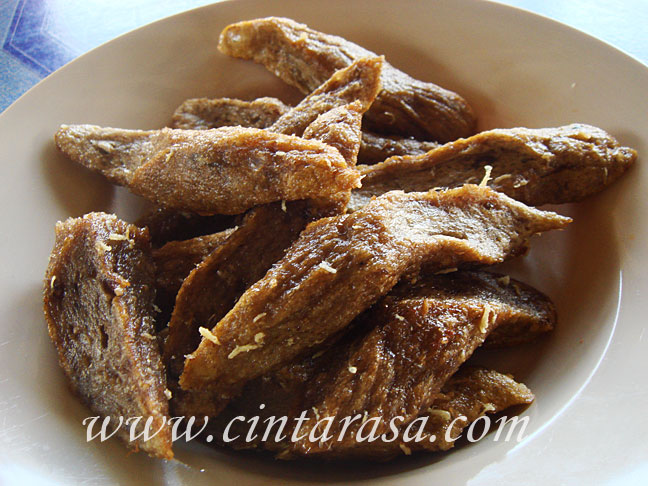 We also ordered fried keropok lekor from another stall under the same roof. The makcik sells so many fried items like ikan celup tepung, goreng pisang, sotong celup tepung and udang celup tepung.
Check out the picture of udang celup tepung. I even packed some more sticks of udang and sotong celup tepung to be eaten in the car on the way home to KL..heh!
Maybe next time we'll try mee calong in Beserah beach area. Overall Kuantan seems like a nice place to go for a short vacation away from KL. A trip to Cherating, anyone?