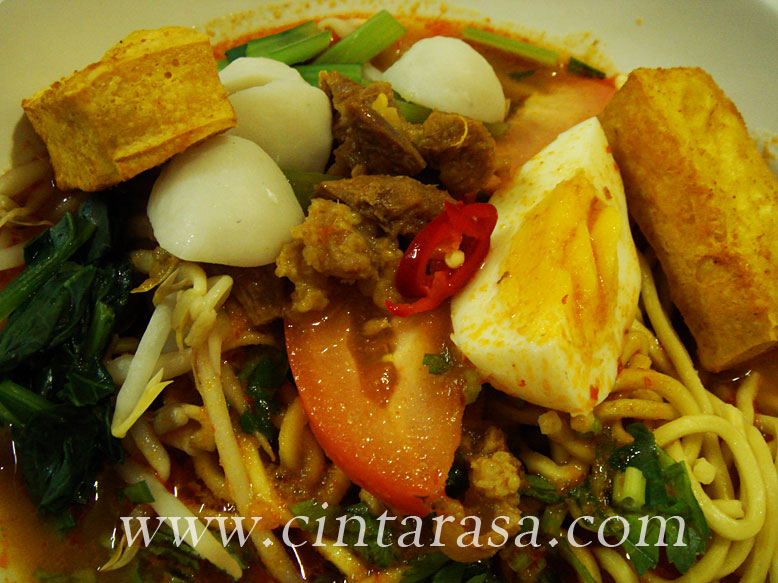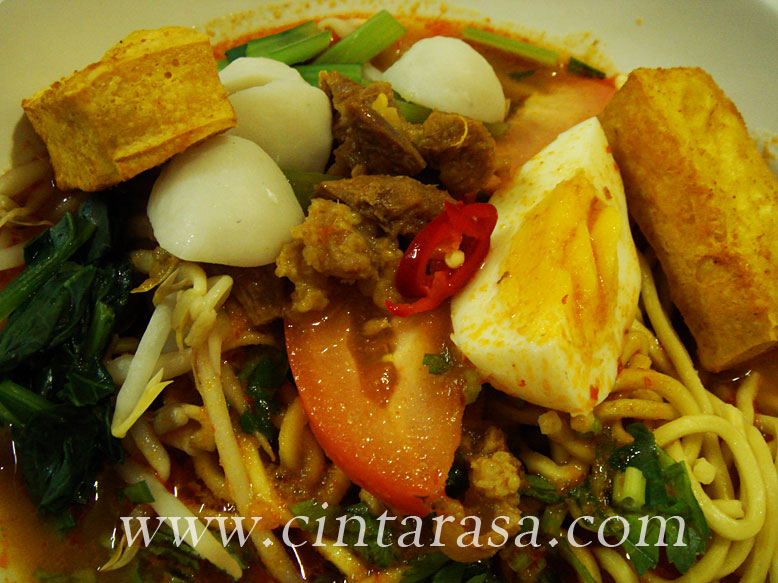 My SIL has been talking about mee jawa since last year. Since I've never tasted the dishes and couldn't find anywhere to buy, I decided to search for the recipe online.
I found a do-able recipe from Kak Nor Secubit Garam blog – mee jawa.
The only hard part would be to prepare the mee jawa paste. You have to slice all kind of herbs like serai, halia, lengkuas, onion and garlic. Make sure you have udang kering to be blended together. I add in taucu (fermented soy beans) as advised by many Johorean friends.
Oh, you also have to boil sweet potato (keledek) and blend it.
I find the recipe is like a combination of mee bandung and mee kari without the coconut milk as part of the gravy.
This recipe of mee jawa could be made as part of open house Raya dishes.