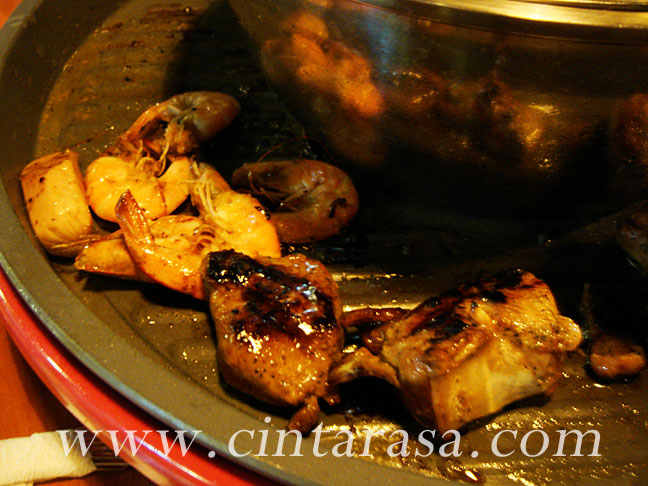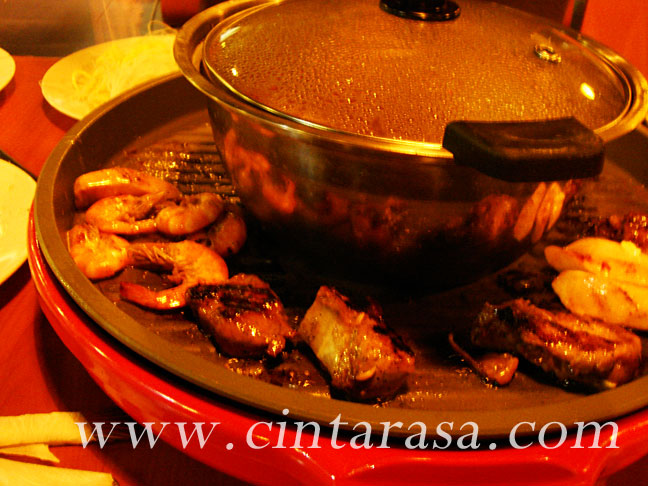 Someone mentioned about Rahimah's Kitchen in Bandar Bukit Puchong so one day we decided to give it a try.
They have steamboat and grill offer for RM17 per person.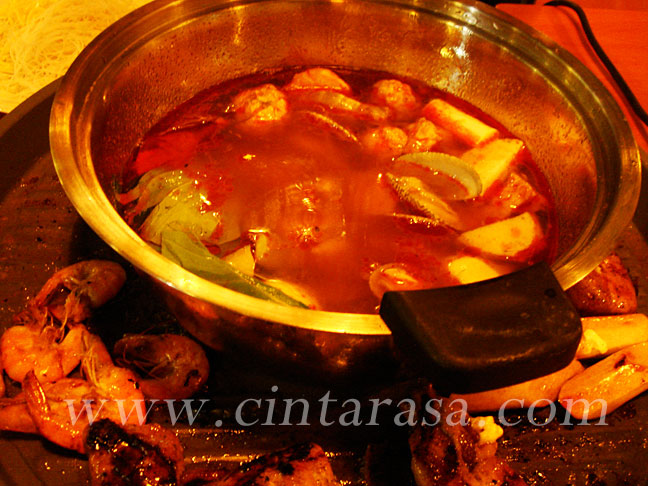 Choice wise for me it's quite limited. They don't have beef for grill at the time we went there. The only marinated item is chicken pieces. But if you love prawns and clams, you can take as much as you want from their big freezer.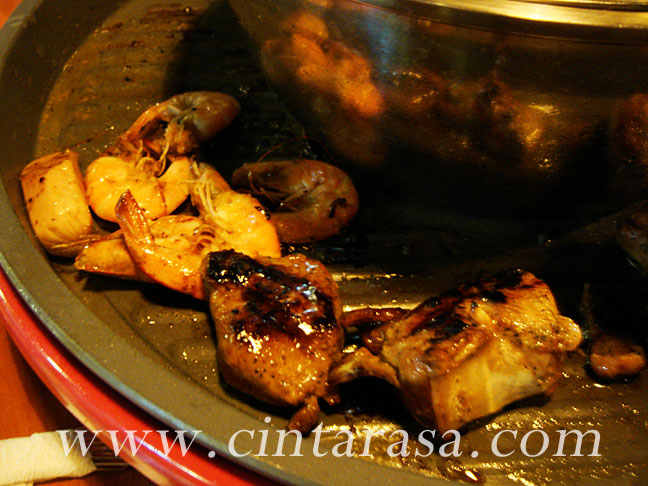 It's a self service steamboat and grill where you have to go up and choose the items that you want to steamboat or grill unlike Johnny's or Nakhoda Malaya where they have set of items to choose from and those items will be sent to your table.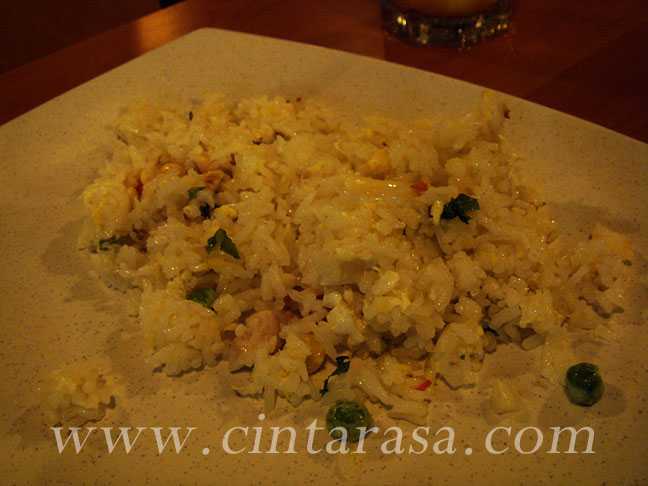 For those who like to eat a lot, paying RM17 per person might be a great idea. They do have fried rice and dried bihun to be put in the steamboat pot. Oh, they only have one type of green vegetable – bak choy, no long chinese cabbage or even mushroom which I prefer to be in my steamboat. They only have one type of stock for the steamboat which I think is tomyam.
Service wise, for the price of the food and drinks served there, it could be improved.