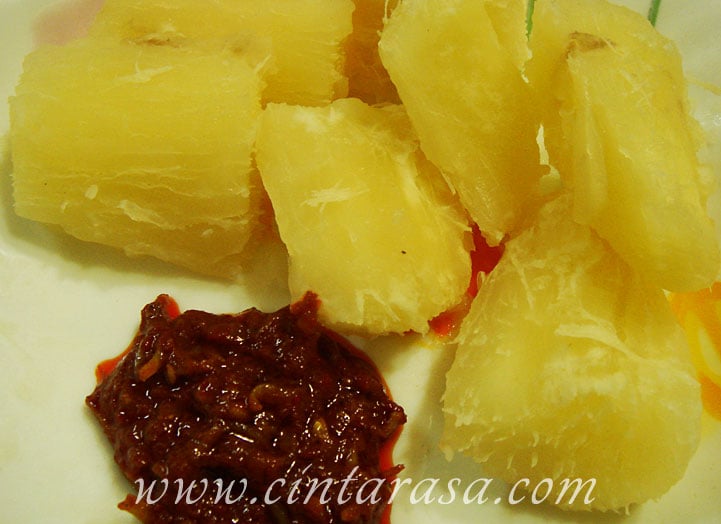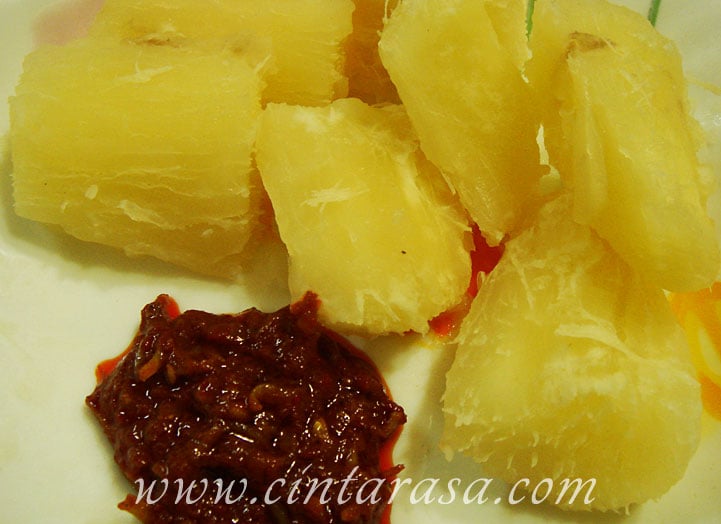 What do you serve for tea time during rainy day? If you want to have an authentic kampung menu, try ubi kayu rebus cicah sambal tumis.
I usually cook sambal tumis bilis a few days before and just reheat it to eat with the ubi rebus.
The tips to make a good ubi rebus is to boil the tapioca until it softens and let the water dry up in the pot. Make sure you put in some salt to taste in the water.
If you boil too many ubi, then you can fry the leftover. Pound garlic and rub it on the tapioca and deep fry in the oil till it turns golden brown. Another menu to be eaten with sambal kicap.