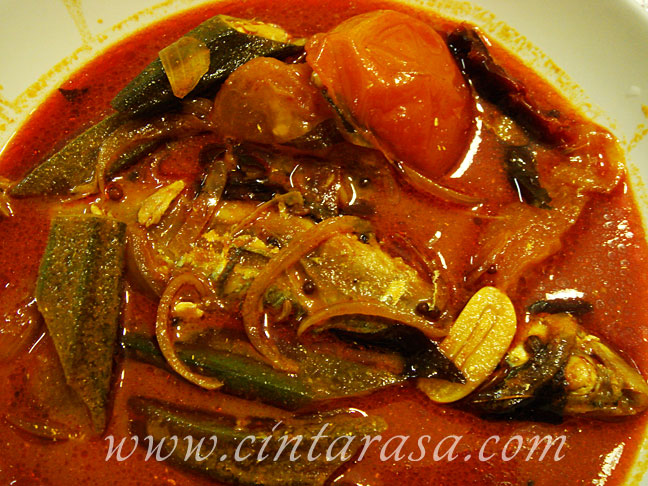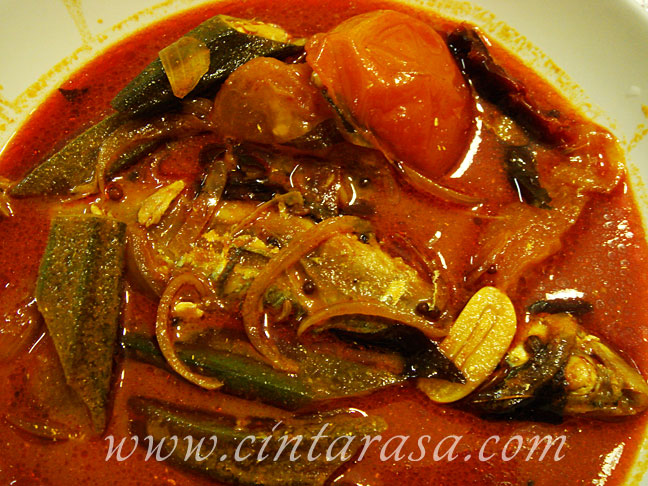 Sometimes when I have been cooking almost daily, I ran out of ideas on what to cook. The meal must have protein (fish/chicken/beef) and it must have some kuah (gravy) to be eaten with rice.
If you are on diet and try to avoid coconut milk or santan in your cooking, perhaps this kari ikan kembung tanpa santan will do. For the kuah, you just add in air asam jawa (tamarind paste).
I add in ladyfingers (kacang bendi) and tomato as part of vegetables. One dish has all the nutrients needed..heh!