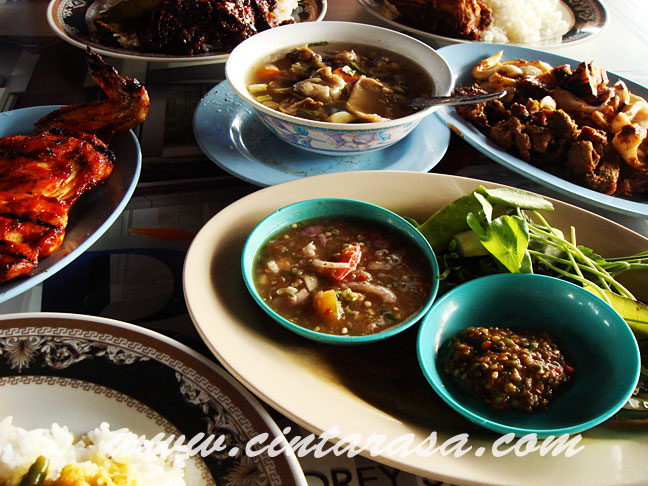 I was in Sungai Petani earlier this month when I decided to have lunch at Dataran Ikan Bakar. It is located by the murky and muddy river behind Billion supermarket.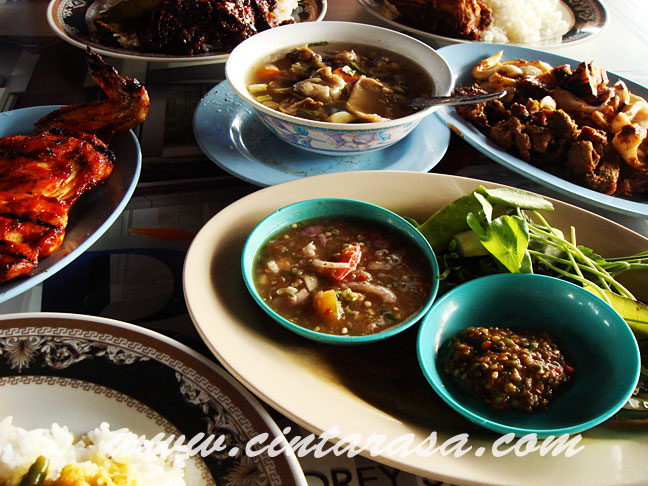 For those who are not really fond of having ikan bakar, don't worry as they also have all kind of lauk pauk to choose from. As you queue by the entrance you can ask for makan berhidang or nasi campur style.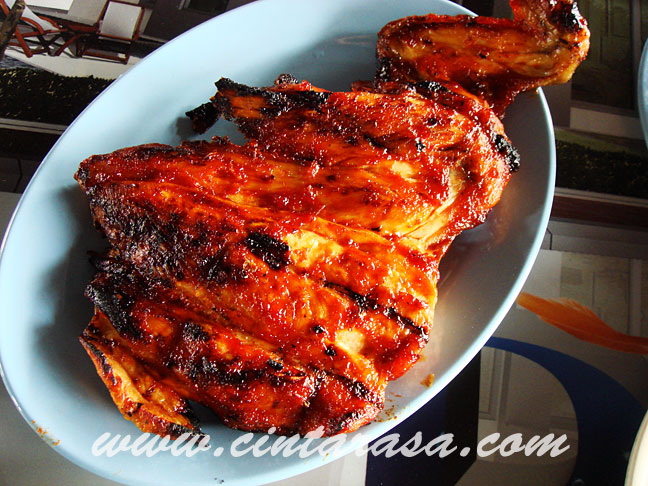 They have one side where all the ikan, ayam and seafood will be grilled. I was fortunate the second day to get ayam bakar as it was already sold out the previous day. I managed to get ikan kembung bakar on the first day (but forgot to snap some pictures).
You have to be there as early as 12 o'clock as working people regardless of races usually rush in to have their lunch.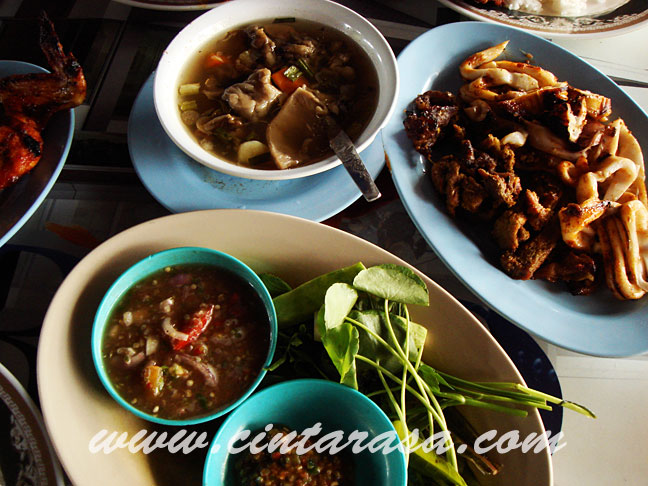 My favorite will be the sup daging as the meat is so tender and soft.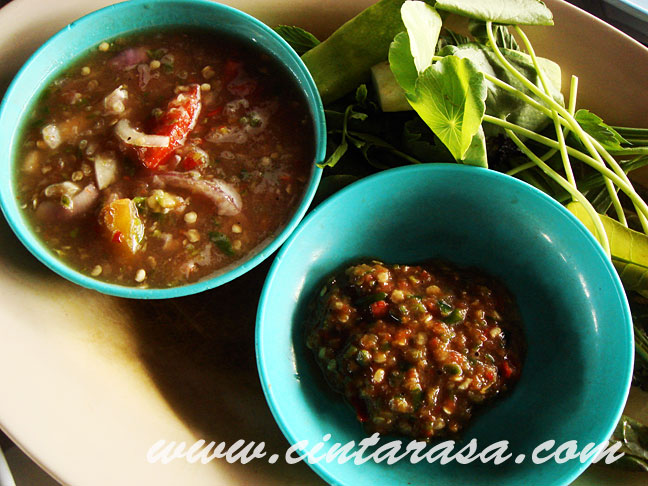 They have the choice of air asam and sambal belacan with all kind of ulam-ulaman like daun pucuk putat, daun pegaga, kacang botor, daun selom, just to name a few.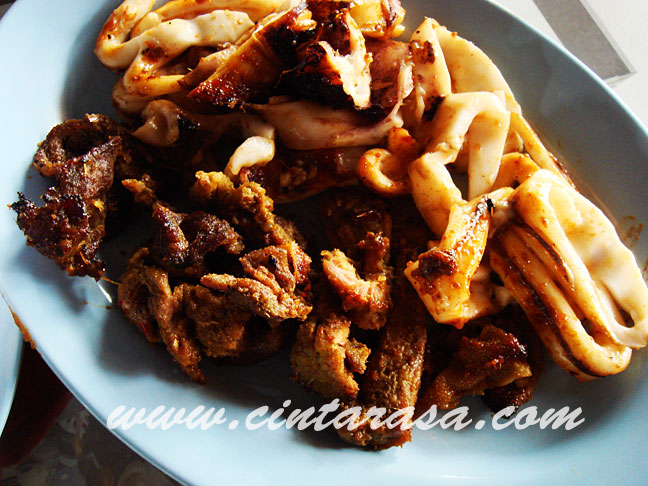 I also took daging bakar and sotong bakar for lunch that day. Will definitely have my feast of great food of Dataran Ikan Bakar again if I were to go to Sungai Petani anytime soon.