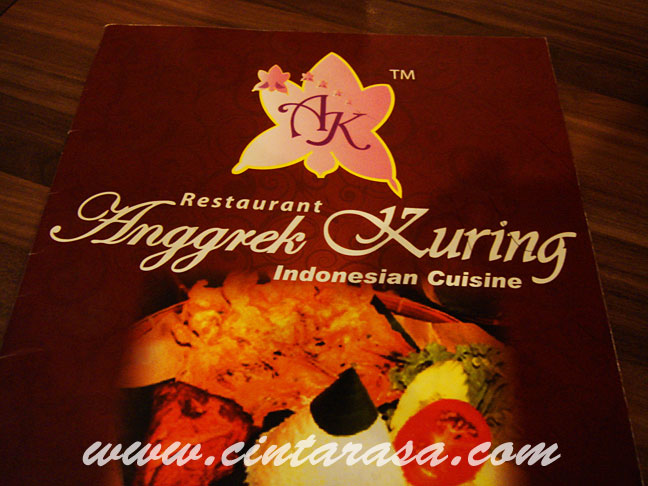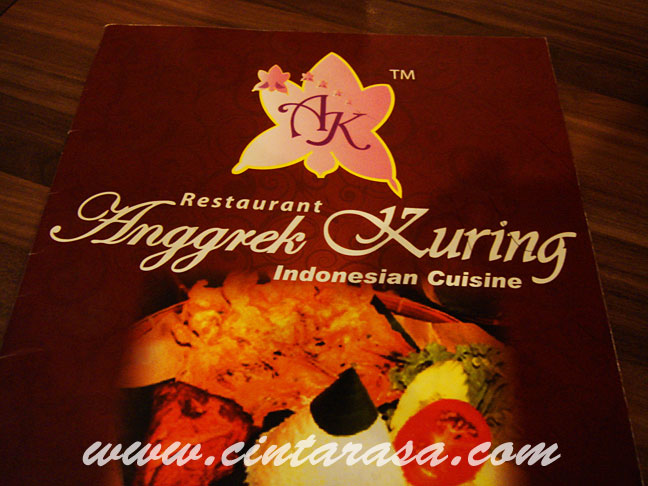 In May 2013, I tried the food at Anggrek Kuring in Shaftbury Square, Cyberjaya.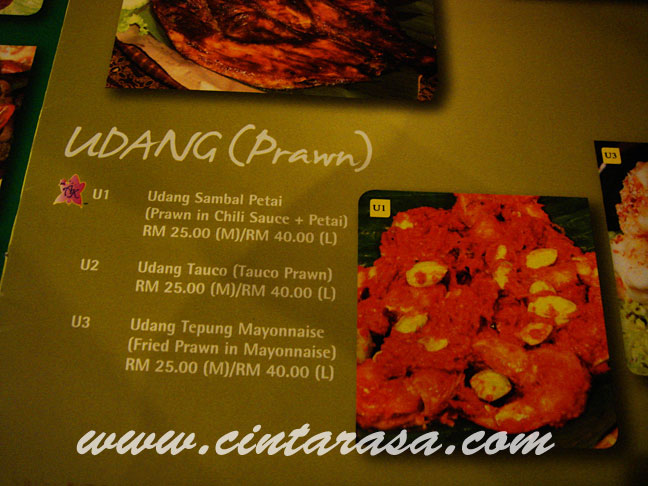 Usually before I try eating at any new place, I will do some research on the type of dishes recommended by others.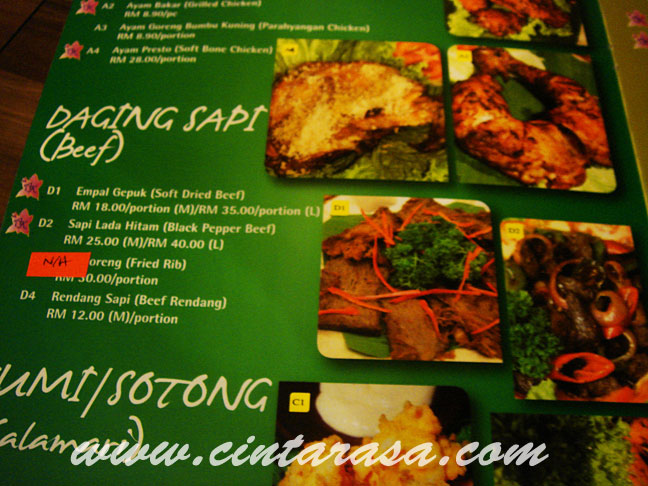 Some recommended sapi lada hitam (black pepper beef).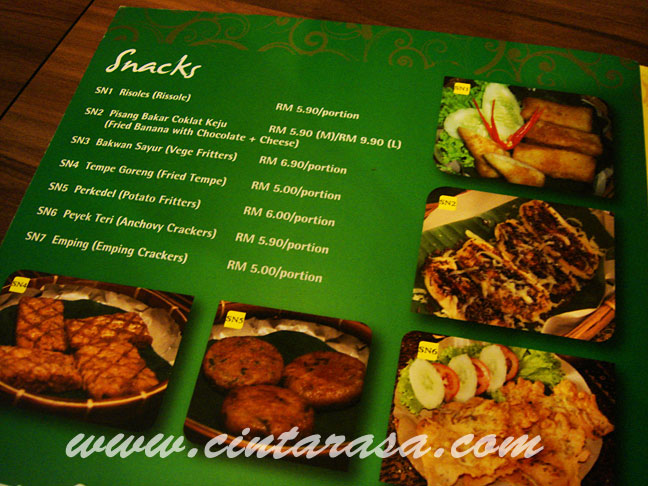 I added tempe goreng as snacks since it was not included in the set promotion.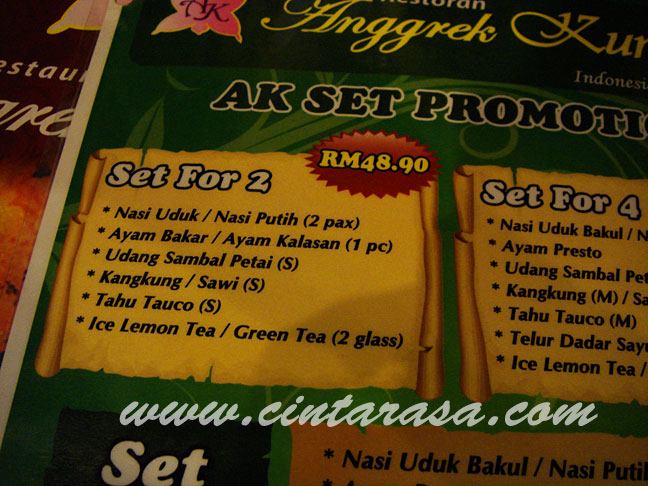 There are a few set menu to choose from. I chose set for 2 which comes with the choice of nasi uduk (something like nasi lemak) or nasi putih, ayam bakar or ayam kalasan, udang sambal petai, tahu tauco, sawi or kangkung as the vegetable dish. For drinks you can choose either ice lemon tea or green tea.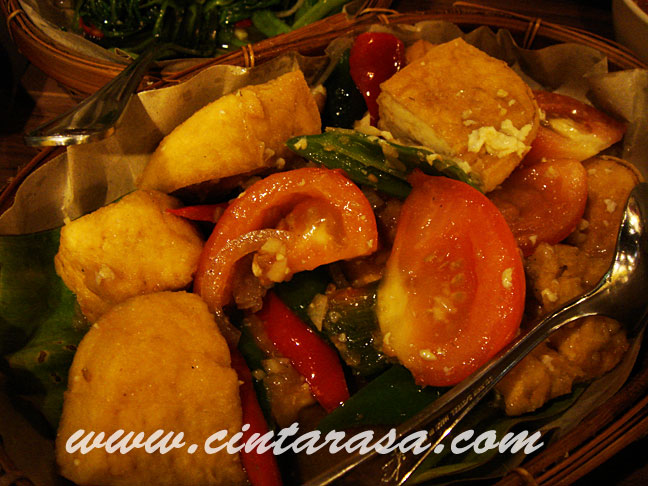 This is how the tahu tauco looks like. The dish is not spicy at all. Be mind that the dishes served in Anggrek Kuring is Sundanese-Bandung food so it is not as hot and spicy like Padang or Minang food.
And this is sapi lada hitam (black pepper beef) which was added from the ala carte menu. The portion is enough to be eaten by 3 people. It looks like Malay masak kicap but actually it's more like Chinese style black pepper dish.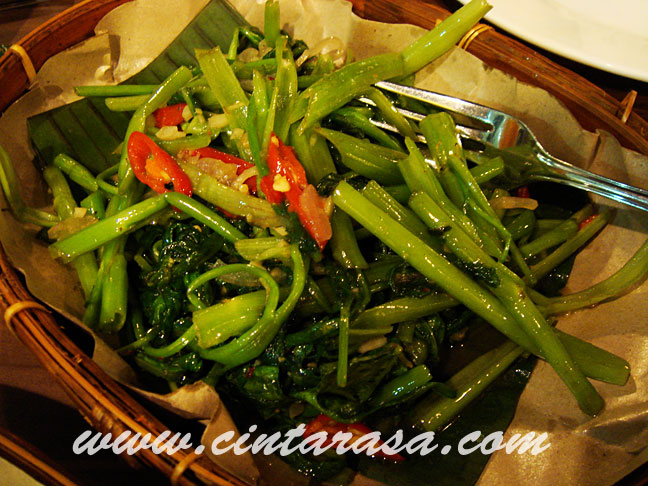 This is the kangkung (water spinach) from the set menu.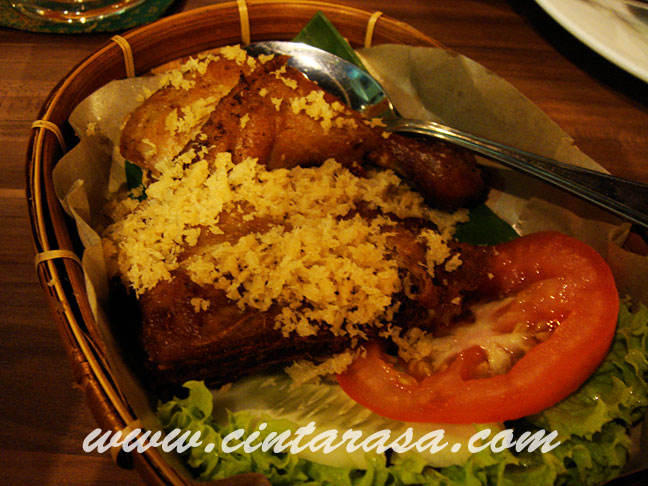 I chose ayam kalasan instead of ayam bakar. As I am writing the entry, I found out that ayam kalasan is boiled with spices like galangal, garlic and coriander, sweet soy sauce, tamarind and brown sugar before it is fried. Kalasan is actually a name of Buddhist temple in Yogyakarta.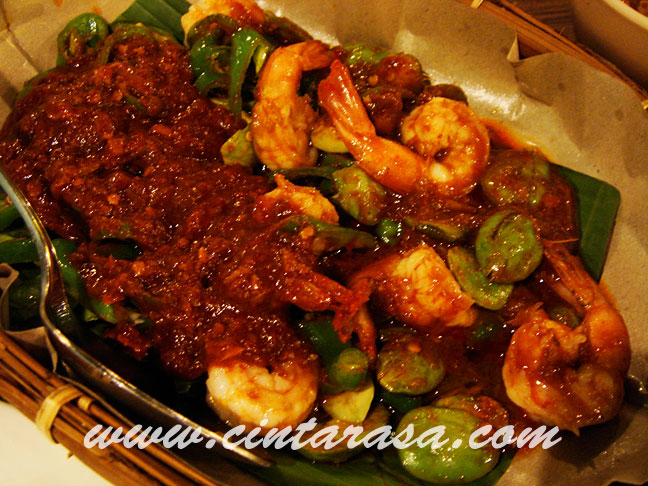 This is udang sambal petai. Look at the size of the stink bean (petai)! Make sure you have some peppermint chewing gum or Mentos to clean up your breath if you are having this for lunch or a dinner date.
Overall for me it's a nice experience to try new food apart from the typical ayam penyet and masakan Padang. The ambience inside the restaurant is also great if you want to entertain people or going out on a date.
Anggrek Kuring,
P3A-23, Shaftsbury Square,
Persiaran Multimedia, Cyber 6,
Cyberjaya, 63000
Phone: 03-8322 3067 / 012-392 2032
Website: http://www.anggrekkuring.com/