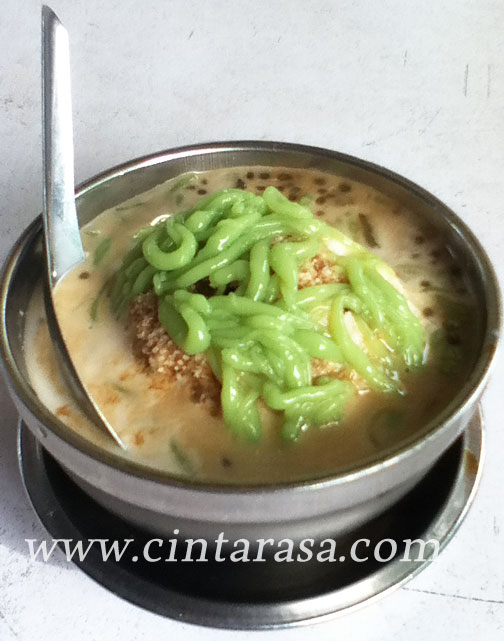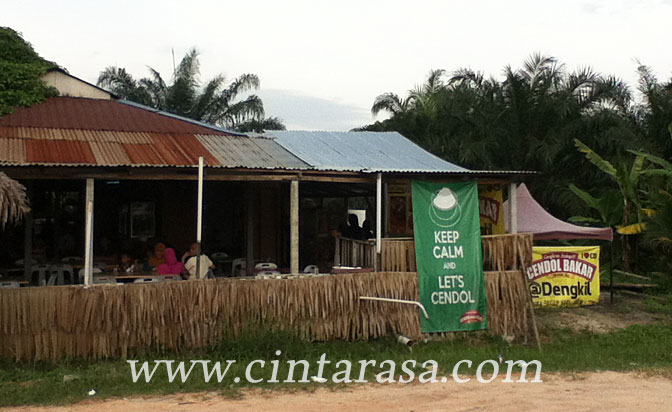 A friend has been sharing the picture of cendol bakar she had, so one day I told Hubby let's go and check out the place.
It is actually quite near if you are from Dengkil or Cyberjaya area. You just drive towards Kota Warisan and should be able to see this stall by the roadside, right after the traffic light.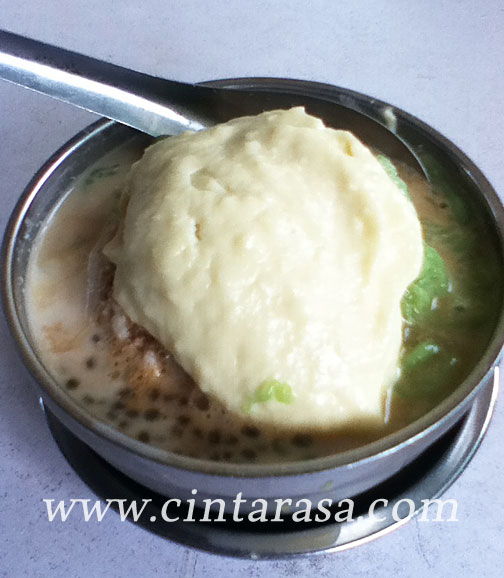 They have all kind of cendol, the normal one with gula bakar, one with pulut, with durian, with tapai. or combination of pulut and durian which cost about RM4 per bowl.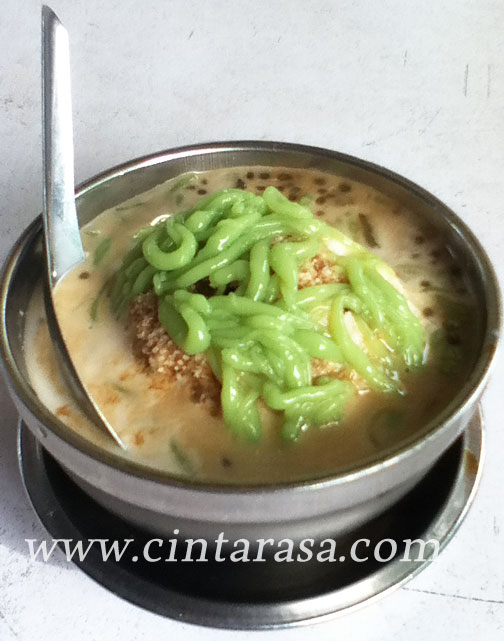 I chose the plain cendol with gula bakar which cost me RM2.50 (the cheapest of the cendol range..heh!)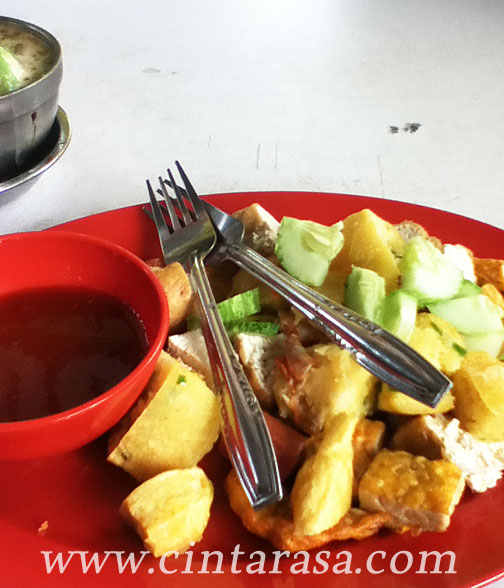 They also have cucur udang, RM5 for a set of 1-2 people serving or RM10 for 3-4 people serving.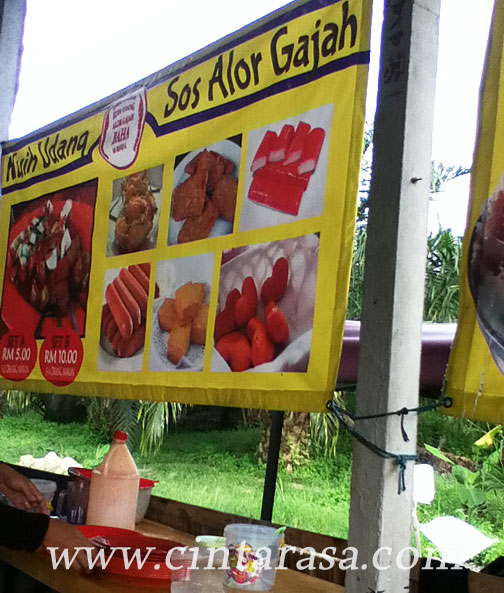 You can add on more nugget or hot dog in your cucur udang set.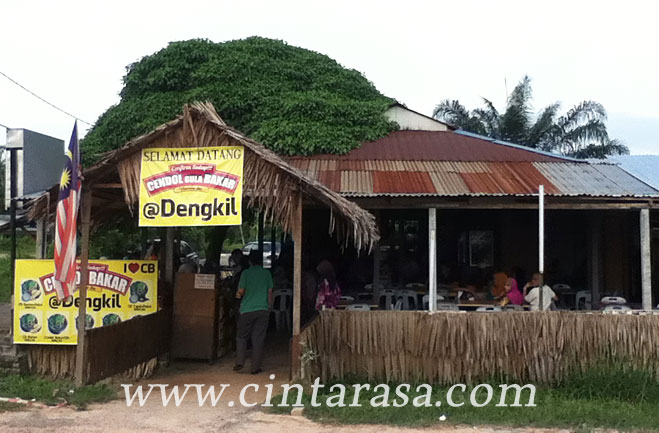 For all the menu, you have to order and pay first at the counter, and they will send your cendol or cucur udang to your table later. If you are one with sweet tooth and enjoy Malaysian delicacy, give it a try. If you are not sure of the location, use Waze or any other GPS, those cendol addict surely have added the location 🙂