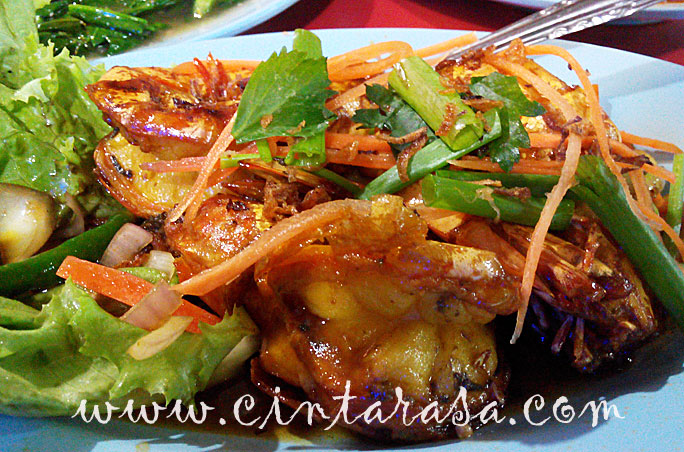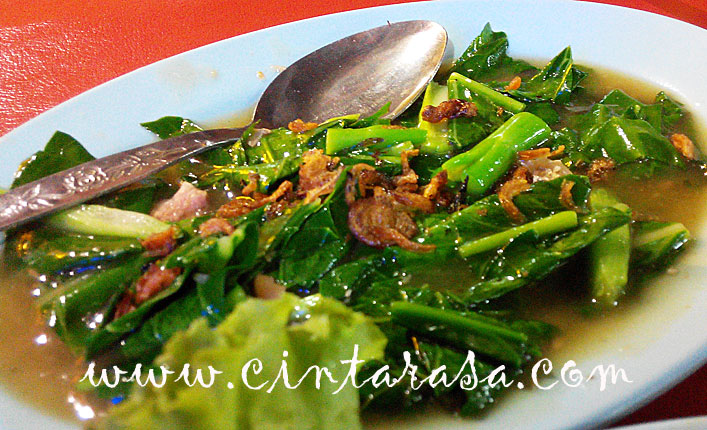 We were in Sungai Petani for a wedding last May. Since we were starving, we had our early dinner at Dataran Ikan Bakar.
For those going there for dinner, they don't serve nasi campur and lauk for dinner. You can choose the seafood, chicken and marinated beef they have at the grilling counter and they will cook it according to a few menu they have (bakar, goreng kunyit, masak sambal, tiga rasa (not sure but I think they have this on the banner), masak sos, sup).
For vegetable they have the option of kailan and kangkung.
I think I chose kailan goreng ikan masin or was it kailan goreng biasa, not sure.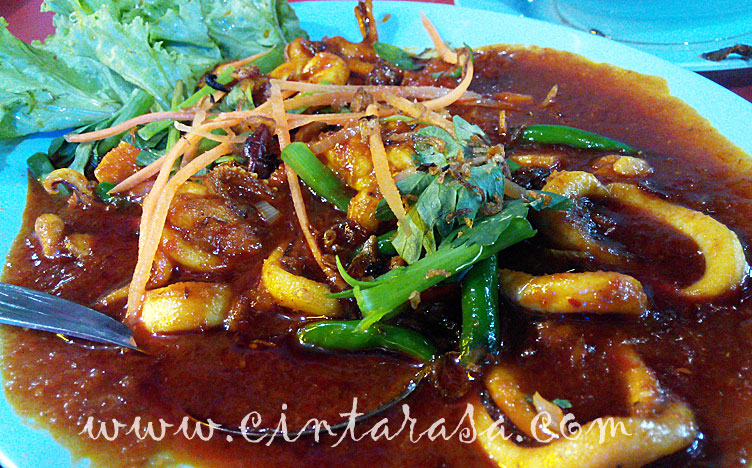 I think for these bunch of squids (sotong) I asked them to cook masak sambal. It is not really spicy so even kids or people who can't stand spicy food can eat it.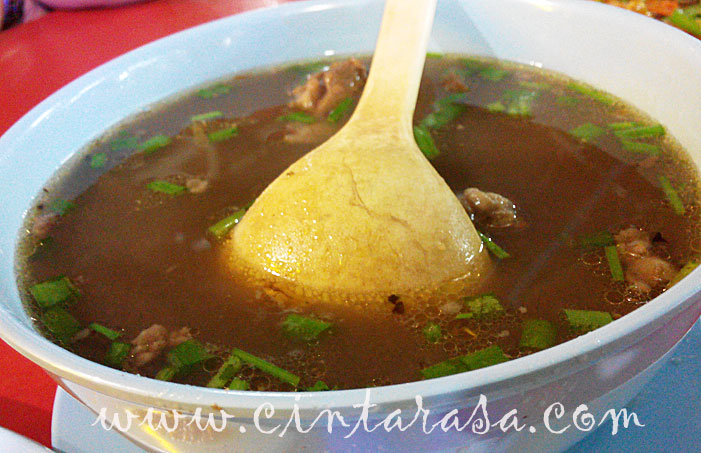 If you need kuah, you can opt for either tom yam or sup tulang or sup daging. I chose sup tulang.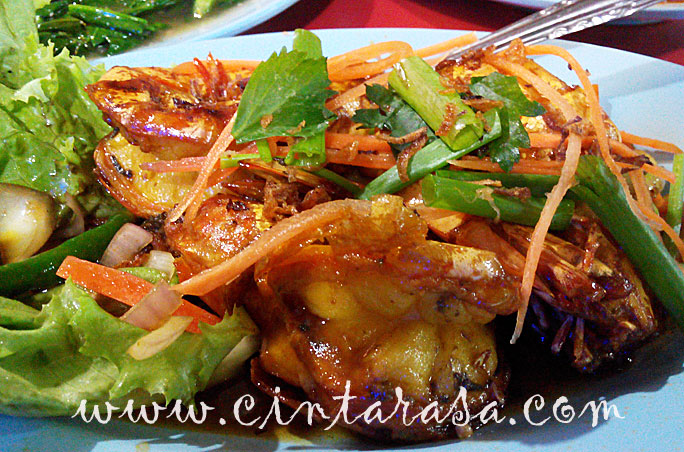 What I love the most is the way they do their goreng kunyit. They added kacang buncis to the menu. Usually when I request for goreng kunyit, the cook will put kacang panjang (long bean). Next time I will try to cook the same style at home.
I forgot to snap the picture of ikan and daging bakar which I ordered this time. If you want to have daging bakar, make sure you go there before 9pm. The second time we went there there was very limited choice and definitely no more marinated beef to be grilled..isk isk!