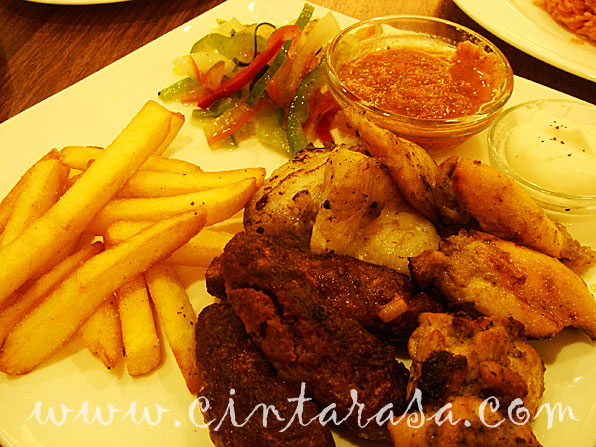 Al Diwan Signature is one of newly opened restaurant in Shaftsbury Square, Cyberjaya. It serves Middle Eastern food that my husband loves. So, in order to celebrate his birthday, I decided to book us dinner at the restaurant.
When we walked into the restaurant, I was impressed with the ambience. Used to the hot and packed environmant in Saba' I really love the cool and nice design of the restaurant layout. We chose to sit at the big, half round sofa with all the decorative pillows.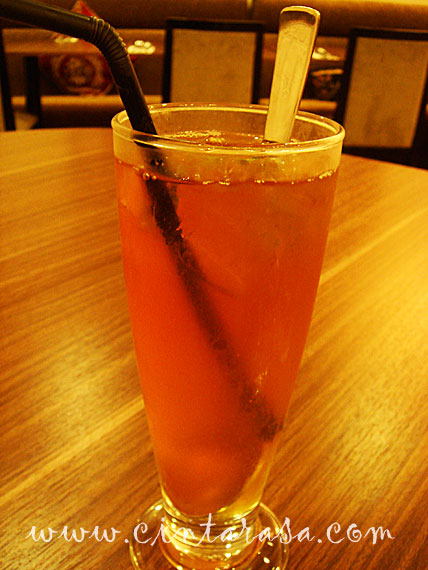 As usual my son ordered ice lemon tea for his drinks. And Hubby was recommended to try their signature drinks – lime mint.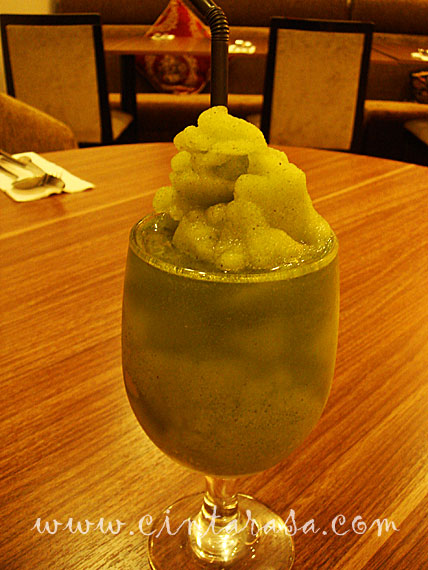 If you are like me who doesn't favor the taste of tooth-paste like mint, don't be scared to try this lime mint drinks. The taste of mint is really subtle yet refreshing.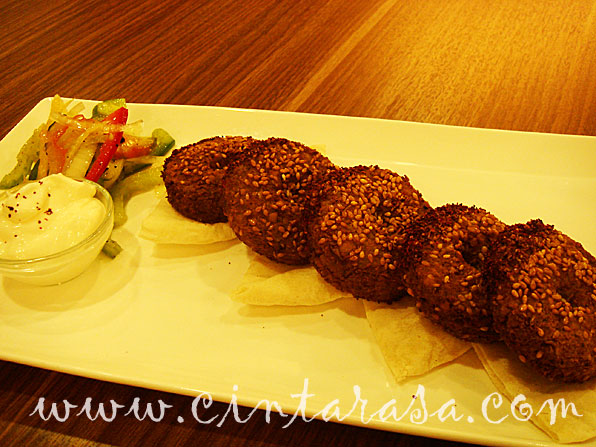 As usual whenever I tried Middle Eastern cuisine, I will order their falafel. For those who are new to Middle Eastern food, falafel is a fried vegetarian fritters made from ground chickpeas, fava beans, or both.
I love the way Al Diwan serves their falafel, very neat in a kind of fine dining style. Last time when I tried the one in Saba', they added too much ground onion in it.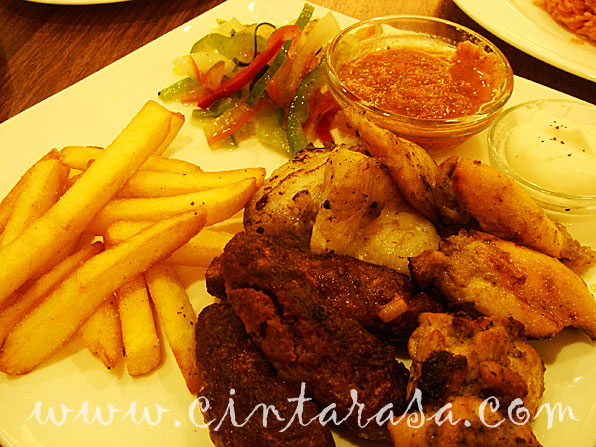 After reading some online review about the food at Al Diwan, we decided to try their mixed grill. It has mutton (or is it lamb?), chicken, fish and chips. However the dipping red sauce is not as spicy as the one in Saba' but I do like the Arabic garlic mayonnaise (toum)
.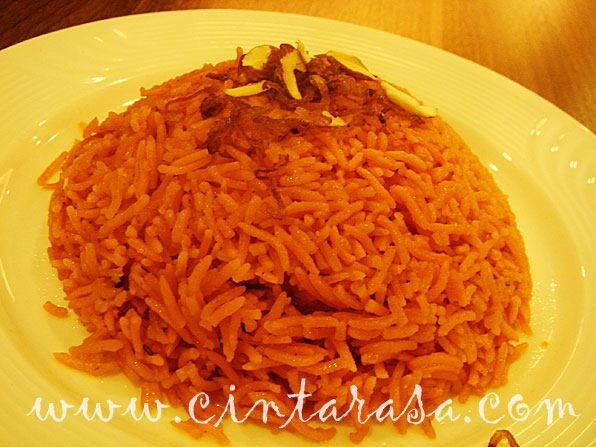 Since the mixed grill didn't come with rice, we have to order the rice separately. The above picture is their mandhi rice. I like it compared to this beryani rice. The beryani has too much fried onion in it.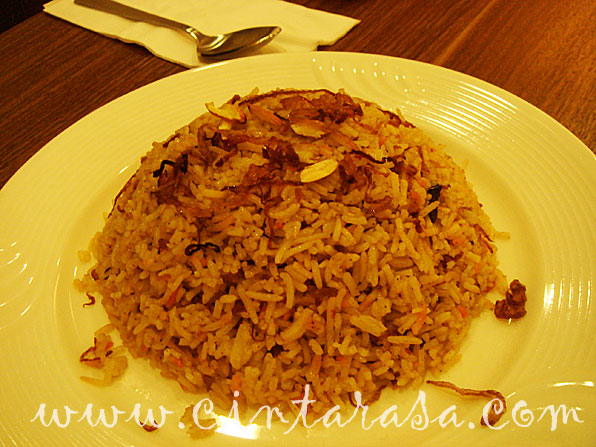 For dessert, we tried their bread pudding. It was served hot in a bowl like creme brule but taste like mushy baby's mashed food..haha!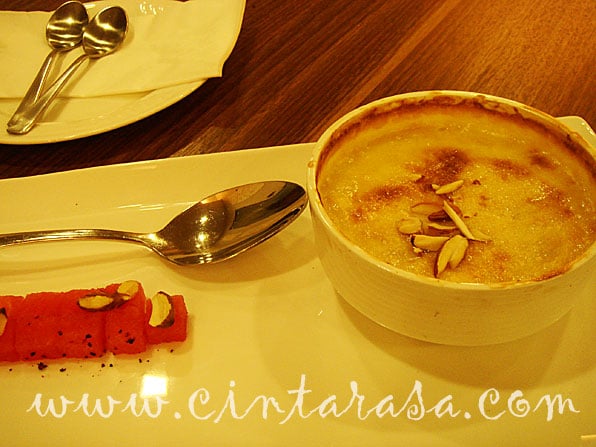 If you are planning to berbuka puasa there, they offer Ramadhan buffet now for the price of RM51++ per adult.