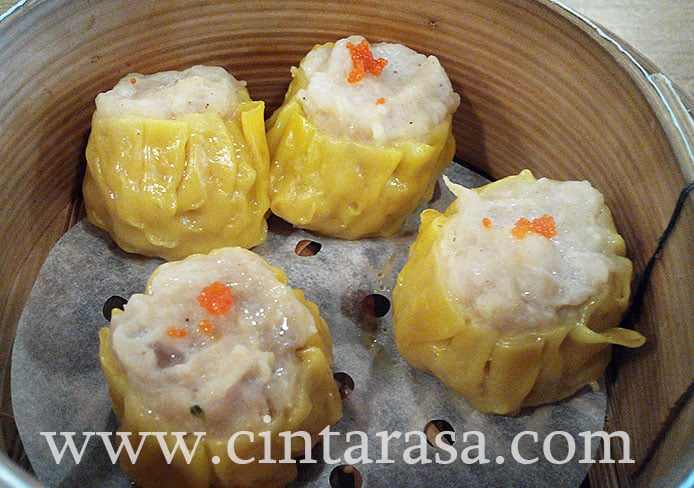 There's a new shopping mall in Cyberjaya called D'Pulze that we have been frequented lately. After reading some reviews about this Chinese Muslim restaurant called HOMST Recipe, I thought I should give it a try.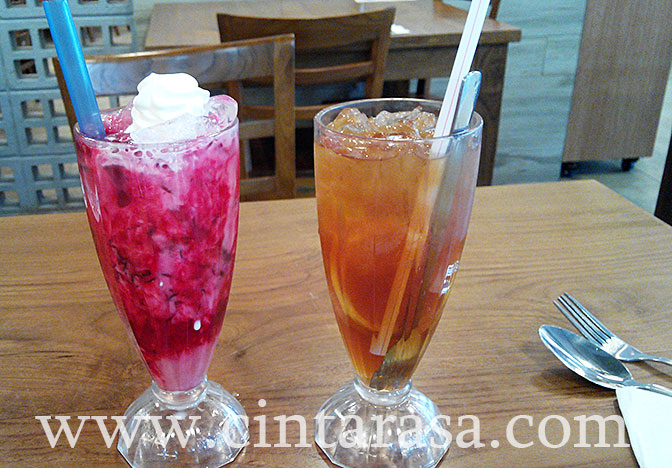 We ordered ice lemon tea and this sirap bandung cincau for drinks.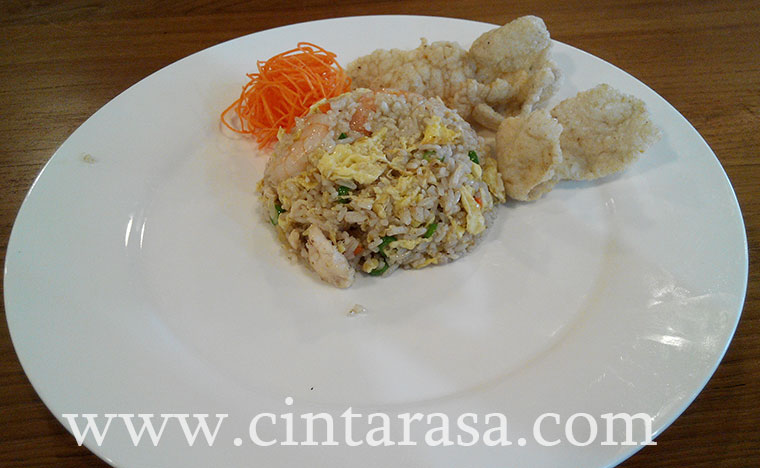 And then since I haven't had my lunch, I thought I should give their fried rice a try. Here is how a RM8.90 fried rice looks like on a big plate. I think what I ordered here is their Chinese fried rice.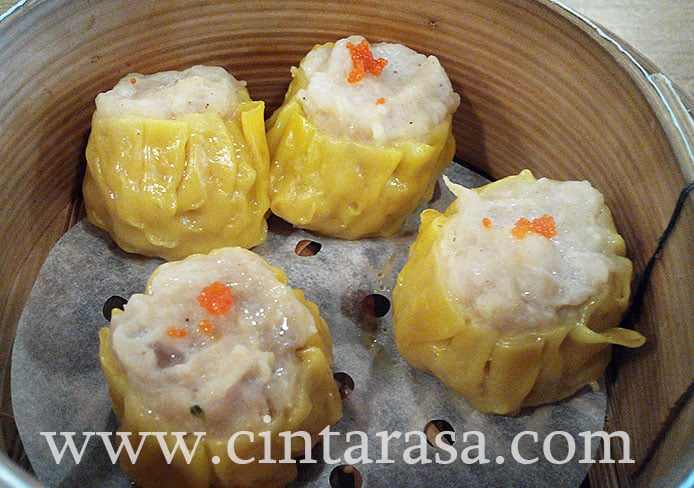 The main reason I want to eat at this Chinese Muslim restaurant is to try their dim sum. Shown above is their 4 pieces of chicken siew mai. The dim sum was cold when it was served to my table, (and I thought siew mai was supposed to be steamed dumpling?), the outside wonton skin was tough and the inside was not juicy and tender. Oh, even the bamboo steamer was broken at the side.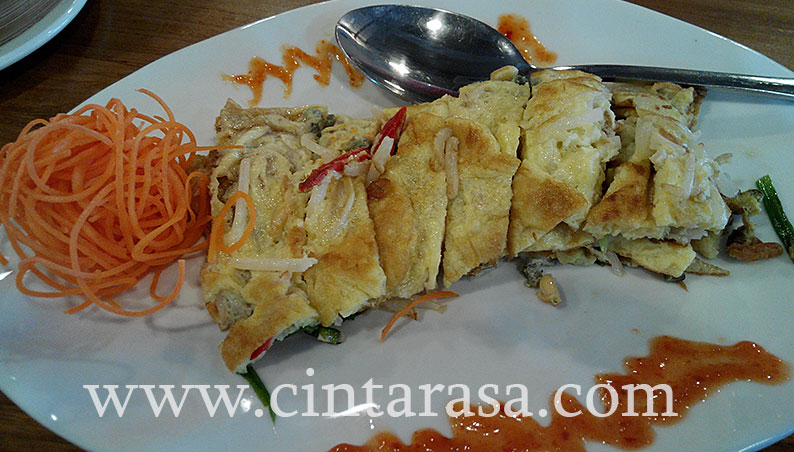 After browsing their menu and not taking any risk to try expensive dishes (more than RM20) I thought I should give their oyster omelette a try. I was expecting something different but hey, a person can only hope so much. Unless you get a bite of the tiny oyster, the omelette tastes just like plain omelette with beansprouts and onion.
Hubby ordered fried dumpling which was oily and salty. He also ordered rice set with sweet sour chicken.
Overall I am not happy with the meals I ordered. I am not sure why most people who blog about this restaurant raved and praised about how delicious the food is. Maybe I am just getting picky these days.