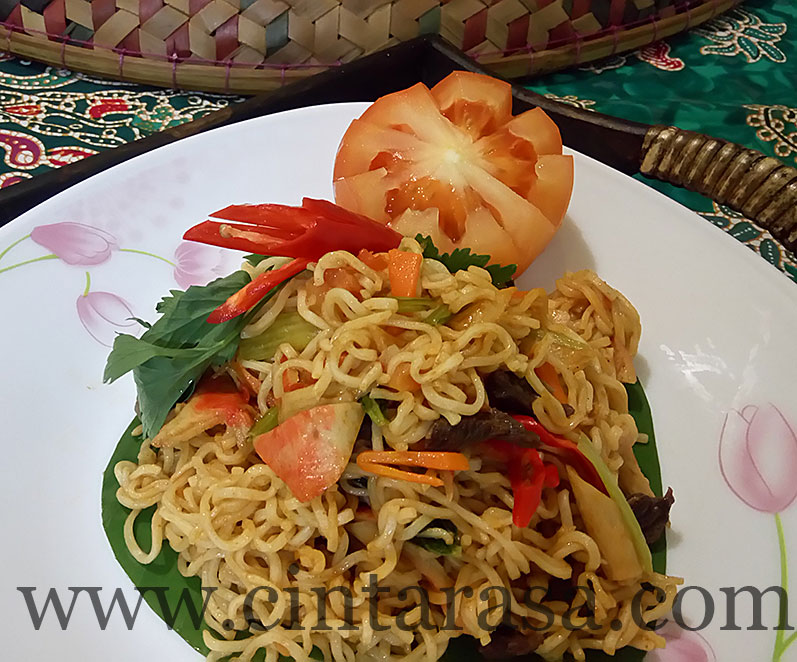 Sometimes you just want to eat something home made but you don't really have many ingredients to cook a dish that is so elaborate. The other day, I was hungry and would like to have something simple for tea. I thought of the instant noodles stashed in the kitchen cabinet.
After rummaging through the fridge I found one stalk of sawi, one tomato and half stick of carrot. Well, better than nothing, huh? While boiling the water to soften the Maggi, I found a few sticks of crabstick (isi ketam) and a container of sliced beef from my previous trip to pasar malam. That will do.
If you are using Maggi instant noodle, you can just use the seasoning that comes with it. I used curry flavor for this one.
The rest is just simple stir fry method of cooking. Fry some onion and garlic, once fragrant you put in the beef and crabsticks, then the seasoning with a little bit of water. Give it some time to make sure the beef is cooked properly. After that add in the vegetables and the boiled instant noodles. Stir everything until the noodle is all mixed nicely with the seasoning. Ready to serve.