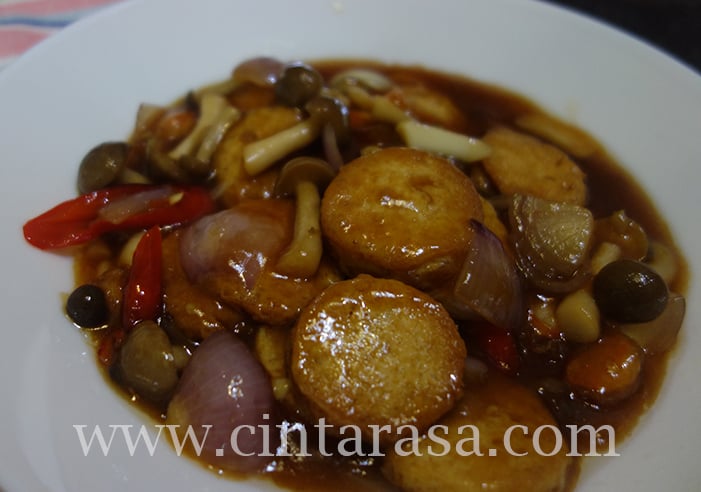 Last month I bought a bunch of white beech mushroom (Bunapi Shimeji) after checking out the cover of the Korean instant ramen. It doesn't taste really good with the noodle but it was tasty when I put them in tauhu sos tiram.
As per request by Hubby, I added some fresh prawn when I sauteed onion, garlic and red chili.The egg tofu must be fried to golden before you add into the pan. I used Lee Kum Kee oyster sauce and a bit of cornstarch to thicken the gravy.
It's really easy to cook this dish and best served hot!