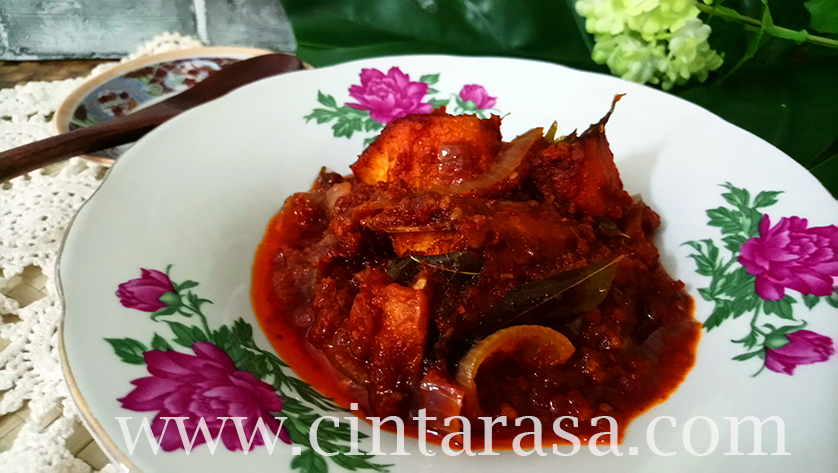 If you are running out of idea what to cook for dinner, maybe you can try this sambal ayam halia. I call it sambal halia because the dried chili (cili kering) is blended with onion and ginger.
It's really simple to make. You fry the chicken pieces till golden, and then use the same oil to fry the chili paste. I used a hand full of dried chili which has been cut and boiled for a while to soften. Put in one or two big red onion and about 3 inch of ginger. I put in coarse salt (garam kasar) in the mixture.
Once the whole paste has been blended nicely just pour it into the wok of hot oil. Cook for about 10-15 minutes. Put in sugar. The color of the sambal will turn red since the sugar caramelized. I put in curry leaves and asam keping. You can also add in round slice of onion for garnishing purpose.
After the sambal has been cooked put in the fried chicken pieces. Let it simmer in the sambal for a few minutes. It's ready to be served for dinner.