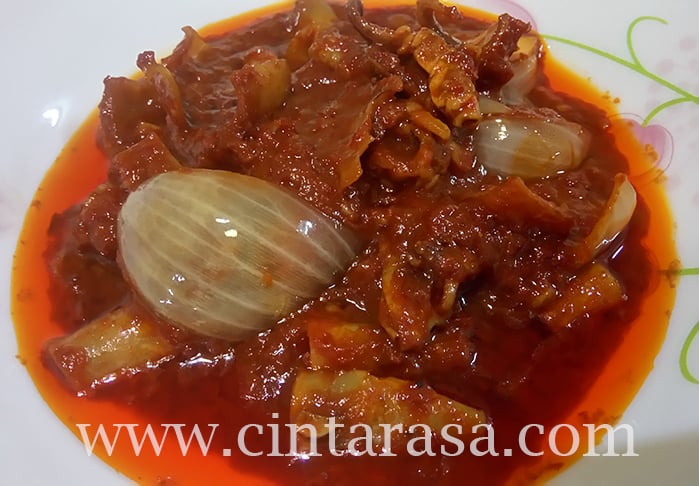 One of my favorite sambal is sambal sotong kering (dried cuttlefish). It's quite hard to buy one that is delicious so I usually will cook it at home. To make this sambal, you have to soak the dried cuttlefish overnight or at least few hours to soften it. Cut the cuttlefish in smaller pieces so that it will be easier to eat later with nasi lemak or plain white rice.
Of course to ensure the sambal to be very tasty, you need to use good spicy dried chili and belacan. This one was made using belacan (shrimp paste) I bought in Tanjung Dawai.
So what is your favorite sambal?