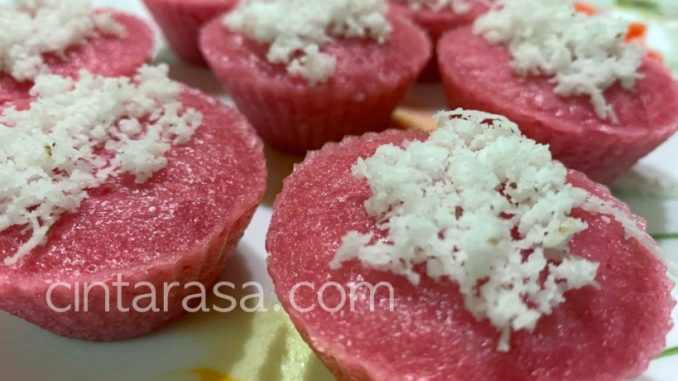 Leftover rice from the day before? Instead of throwing it away, we can turn it into a delicious dessert. Affectionately known as Apam Nasi, this is Asia's version of steamed bread.
Best eaten warm.
Ingredients:
1 cup of cold, cooked rice
1 and a half cup of water
1 cup of sugar
1 cup of rice flour
Half tablespoon of instant yeast
Grated fresh coconut with some salt
Instructions:
Place the rice, water, and sugar in a blender and process until smooth. In a bowl, mix it with the other ingredients (except the grated coconut) and wait for 3 hours so that the yeast can work on the mixture.
Put them in small containers and steam around 15-20 minutes. Once done, when serving just sprinkle the grated coconut onto them before eating.
That's it!
Tips:
Grease the individual containers with oil (cooking oil will do), to make them easier to slip out after cooked
Fill them full up to the brim of the container so that they will "explode" nicely in the middle and look beautiful when you place the grated coconut on them. Unless you like them flat like the ones we made, then fill 3/4.