I always want to try sandwiches at Subway but every time we were in shopping mall and passed by the Subway outlet, I would feel like eating something else.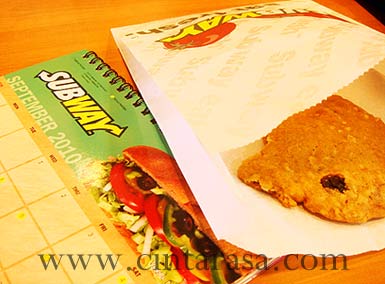 So the other day, while looking for place to have late lunch at the Curve, I decided to try their sandwich meal menu. I took one set meal with chips and the other set with cookies..(to bribe the little one to sit still for a while so that Mama could enjoy her sandwich..heh!)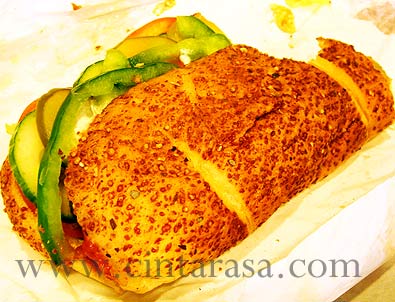 The picture above is Hubby's 6-inch sandwich of Meatball Marinara. The bread type is Parmesan Oregano. I chose Spicy Italian with pepperoni and salami for my sandwich but I was too hungry and forgot to snap my sandwich's picture..huhu! Overall, I love Subway's sandwich as it comes full with varieties of vege and cheese (and I get to choose what kind of vege I want to put into my sandwich)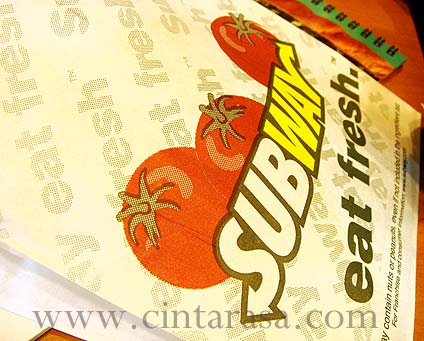 We were given free 2010 calendar with monthly coupons of mostly Buy 1 Free 1 sandwich offer. Now I have more valid reasons to stop by at Subway outlet next time I am in the shopping mall..haha!