I've been searching for a cake place to celebrate my son first birthday early this month and this outlet of Cupcake Chic at The Curve came to mind.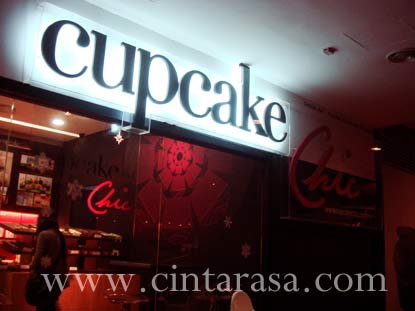 I am not into cake so I thought blowing the candles on tiny cupcakes would be good enough. After all we the parents will be the one who has to eat the cake..heh!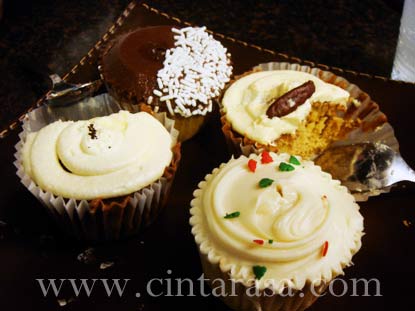 I can't remember the other 2 cupcakes (Hubby chose them), but the other two with spoons are Cookies n Cream and Butter Pecan. Next time I want to try Lemon Meringue and Jaffa.
It would be nice if we can sit back, take our time to eat the cupcakes slowly while sipping on drinks, but with a kid on tow who was at the brink of crankiness after a long and tiring day, we didn't even finish those cupcakes.
Oh, for those celebrating birthday, they do sell birthday candles as well.