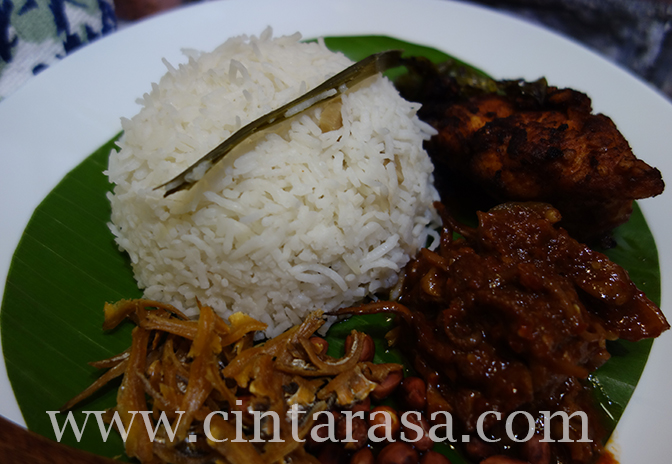 I suddenly had the craving to eat sambal sotong kering a few days ago and decided to make nasi lemak to go with it. Plus I have some instant paste for goreng berempah given by a friend which I haven't tried yet. While cooking the sambal tumis I marinated the chicken pieces with the rempah and fried them later.
I have been trying to make nasi lemak hijau for a few attempts now, but nothing comes close to the green one sold in the market. Later I found out that using just the blended pandan leaves won't give enough green color to the rice. They usually put in a bit of artificial coloring while they cook the rice to retain the green color once the nasi lemak is done. Since I still haven't bought the green food coloring, I decided to make the normal, plain nasi lemak this time.
I love having nasi lemak for dinner because it's quite simple to cook and I can eat them with a variety of dishes like rendang ayam, sambal tumis petai or with just plain sambal bilis, bilis goreng and telur mata.