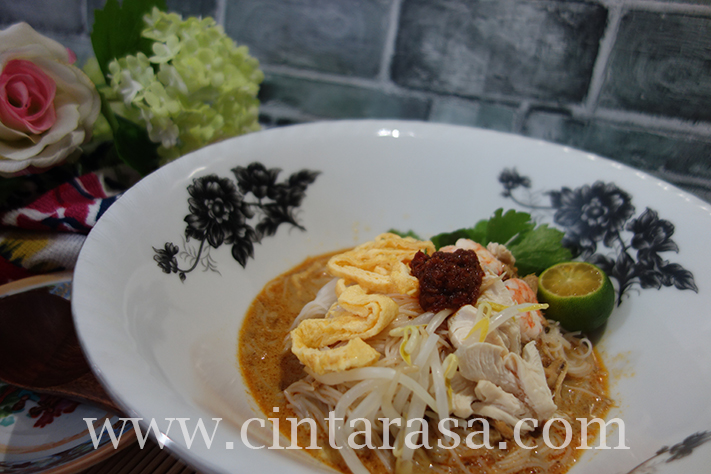 A Sarawakian friend came over and gave me 2 packets of pes laksa Sarawak from 2 different brands. A few days later, I decided to try making one using pes laksa Haji Manan. Since it was the first time I tried cooking laksa, I searched for recipe and tips online. One good one was found here – DapurKu Sayang.
It was quite easy to make this laksa sarawak compared when you have to cook laksa penang. Since they use bihun, it doesn't take long to blanch it in boiling water. The only tedious part for me is to prepare the side dishes that goes with the laksa, like making the omelette, boil the chicken and shred into pieces, prepare the prawn stock and then peel the prawn and yes, the important one, making the sambal udang kering.
But having done all that, I was very satisfied with the laksa sarawak I made. Maybe next time, when I can get more supply for the laksa paste, I can make this as one of the dishes for Hari Raya open house.