We went to Floria 2007 – The Flora Fest held in Putrajaya from 25th August to 2nd September. This time they had exhibition and floral arrangement from many countries like Taiwan, Japan, Hong Kong apart from the local florists work of art.
So when I found the creative way how they used food as part of the arrangement, I snapped this picture to share.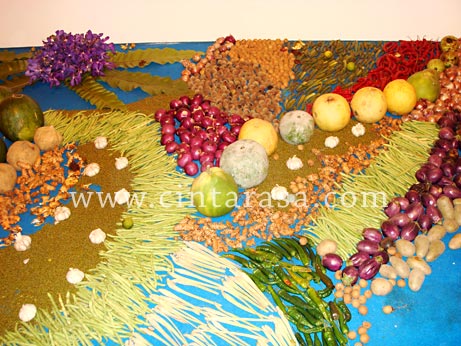 You can see how they used red onion, french bean (kacang buncis), green chili and whatever cooking ingredients, vegetables and fruits which can be found in the local market as part of the design.
Oh, there was also one cage full of dokong and manggis but I didn't have that picture. Those two fruits are in the season now..hehe!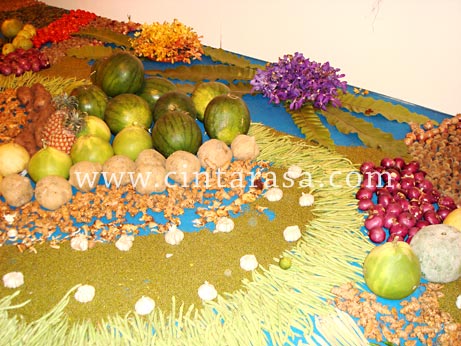 I wonder what they do with all these vege and fruits after the Floria was over. You can still use the onions for cooking, right!