I couldn't find the exact address of this Thai restaurant. But after reading a few other blogs entries, some says it is located in Taman Puchong Indah.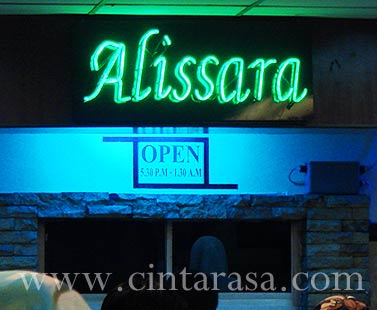 This is the picture of nasi goreng I ordered during my second visit. The problem with their food name, there are in Thai language. I found them very difficult to remember, perhaps next time I should bring a notepad to jot down the food name from the menu..haha!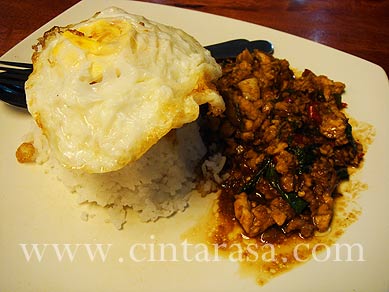 We ordered udang celup tepung as well. We are yet to find food that we really love at the restaurant apart from their Som Tam which comes with fried chicken which is really delicious. Sorry, I didn't have the picture of their somtam, maybe some other times.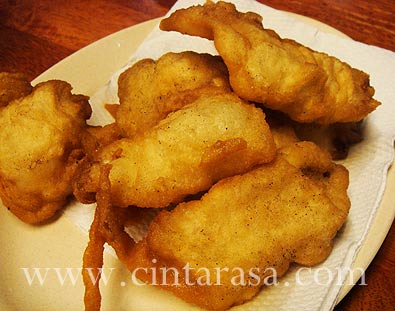 A must every time I dine there – sayur campur oyster. No, they don't have oyster inside, it's more like sayur goreng with sos tiram..haha! You can find kailan, asparagus inside the sayur campur.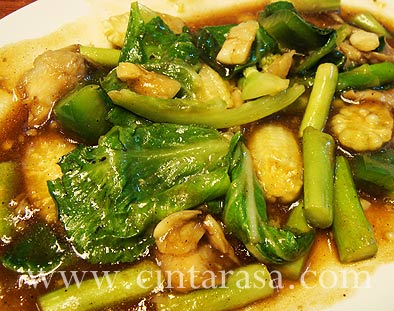 Oh, their food price is quite pricey compared to normal Thai restaurant, starts from RM8 per portion but certainly cheaper than Sri Ayutthaya.
I will update the second part of this entry later with more food pictures during our visit with SIL's family.