This is a Sponsored Post written by me on behalf of TiVo. All opinions are 100% mine.
Ever since my son has discovered the joy of watching cartoon specifically Mickey Mouse Club House on TV, I got no chance to watch any of the cooking show. I managed to persuade him to let me watch Chef At Home for 30 minutes today, and that was it..huhu!
Gone was the day when I am the queen of this household couch potato, flipping the channels and watching movies till wee hour.
For those in the US, you all should be excited with the upcoming Fall TV Premieres. TiVo Premiere is certainly the ideal gadget for the biggest TV fans. How I wish we have something like that in Malaysia. The TiVo Premiere would certainly help me stay up to date with my favorite programs and actors. Now every time I want to watch Desperate Hosewives once a week, I need to make an arrangement with Dear Hubby for him to babysit the son and even then I sometimes miss an episode or two..huhu!
It would be great if we can record all my favorite TV series and later burn them into DVD. The TiVo Premiere has up to 45 hours of HD recording capacity, and 150 hours with XL Premiere.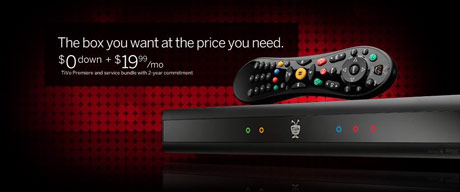 For those who are already part of their Facebook Fan Page, good for you. You can share your views and comment on ways to improve TiVo in the future via the facebook.
Oh, anyway, for those who still don't have the new TiVo Slide, this is your chance to Enter to Win a new TiVo Slide in the "30 Slides in 30 Days" Sweepstakes. This Sweepstakes ends 22nd September 2010.
What's so special about the Slide? For me, I would have to say the easy to use in a dark room feature – Light sensor automatically activates glow feature on backlit keys and keyboard, so you never have to turn on a light. Try watching TV at night (with minimal light in the room) while the son who is the ultimate light sleeper is napping, you will get what I mean..huhu!