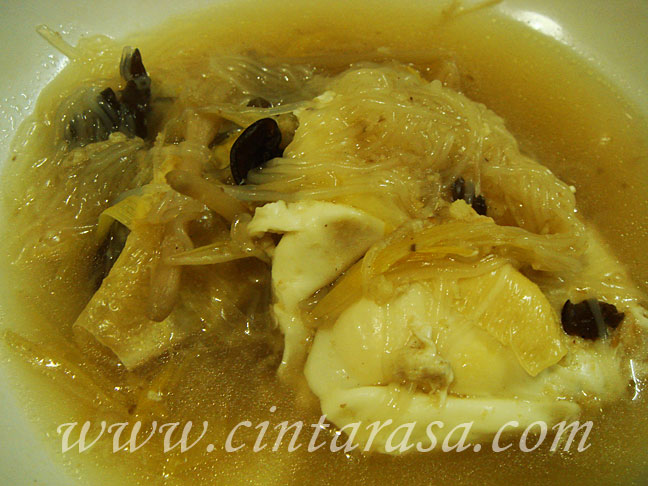 Sometimes after days of eating curry or other oily and spicy dishes, I decided to cook something soupy and not spicy at all. The recipe of sup fucuk with telur taken from Mat Gebu's blog – TiffinBiru.com is a good alternative to otherwise heavy dishes.
I usually shop at Jusco and bought the ready packed suhun, fucuk, kincam and dried black fungus. You just have to soak them for a few minutes to soften the dried ingredients.
I fry the onion and garlic and add in kiub ikan bilis (anchovies cube). Then pour in water and the concoction of suhun, fucuk, kincam and dried fungus. Oh, don't forget to cut your fucuk into smaller pieces before you soak it in the water. Otherwise it'll be too big in your soup..heh!
Break the egg carefully inside the pot like you want to poach it. Be careful not to break the yolk. Season with salt and pepper to taste and your sup telur with fucuk is ready to be served. Easy, right?