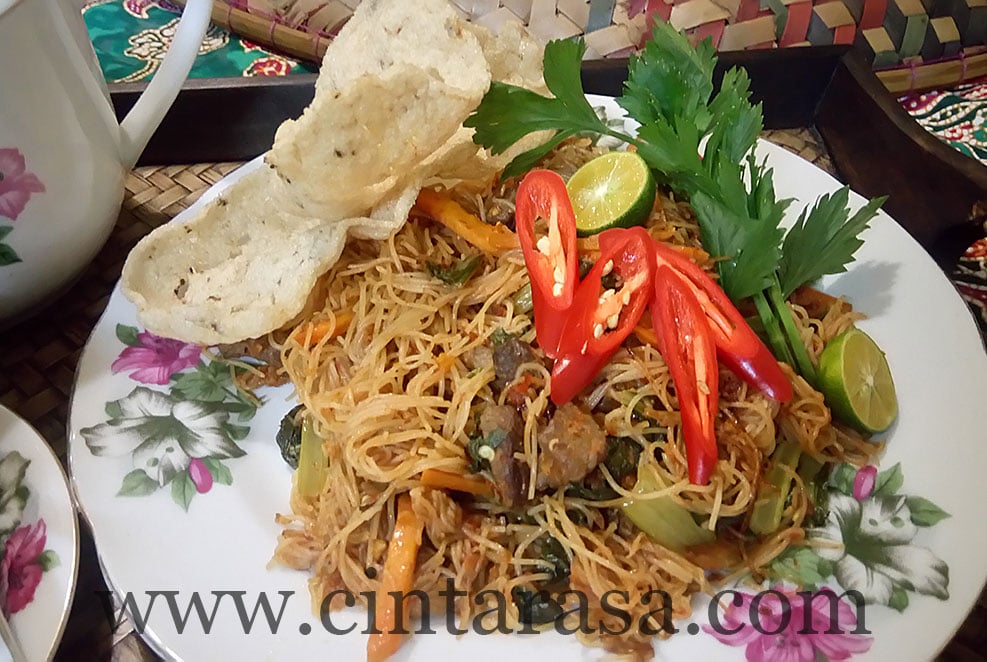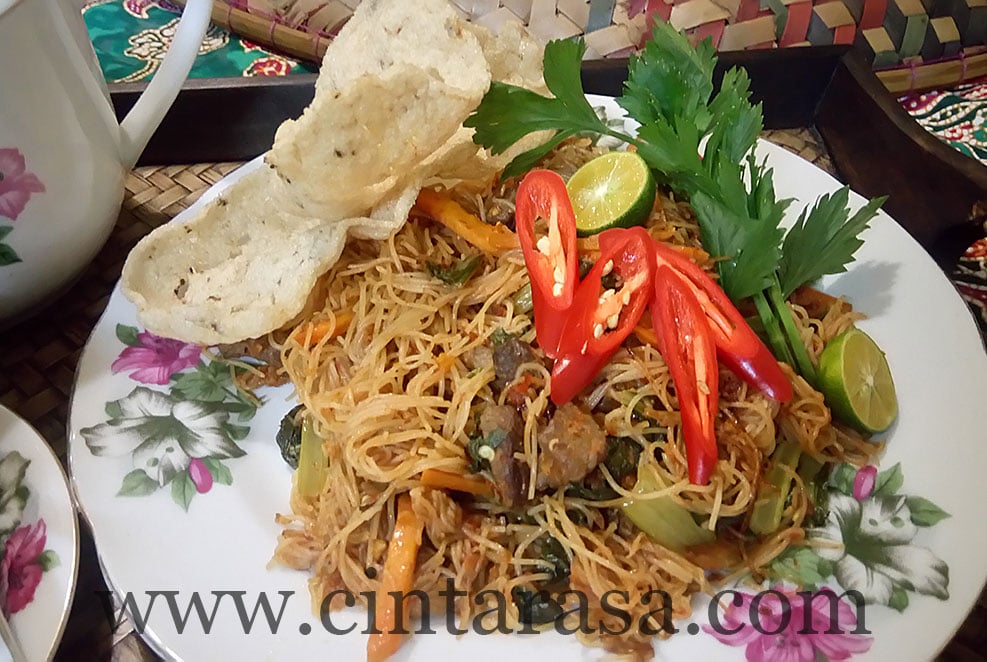 For those who are not allergic to belacan and udang kering, you should try making this type of bihun goreng at home. I have some leftover onion and fresh red chili blended with belacan from cooking ikan cencaru sumbat the other day that I decided to use that as my cooking paste.
Of course I still use the blended dried chili with onion and garlic as the normal tumisan paste. I added a spoonful of taucu (the salted type) and cuka makan as well. Since I already have belacan, udang kering and taucu as the base, I decided not to add any fish sauce, otherwise it would be too salty.
I fried some keropok ikan that a friend bought from Kuantan to accompany this bihun goreng. Perfect for tea time !